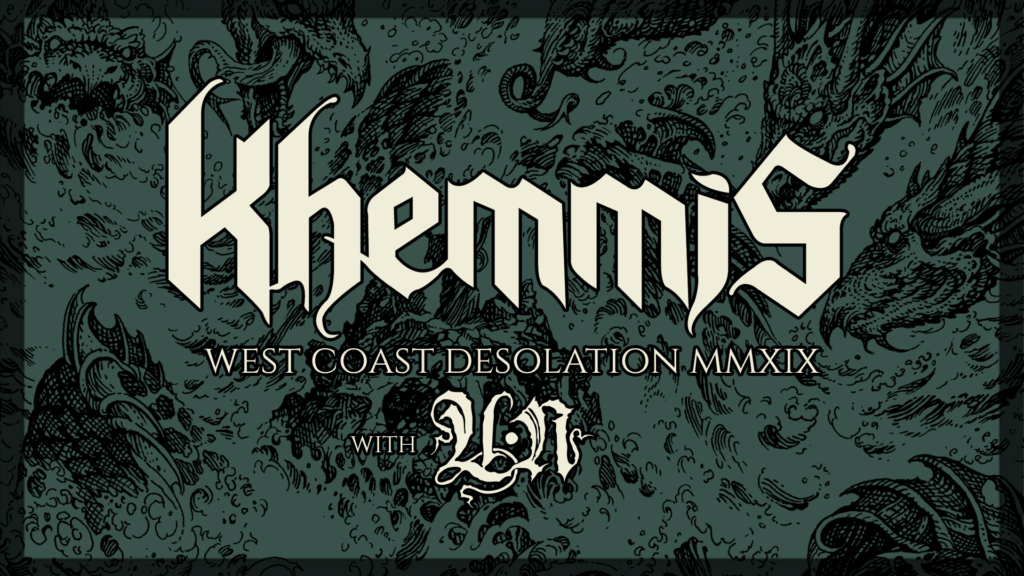 Khemmis is an American doomed heavy metal band from Denver, Colorado.
Their debut record, 'Absolution,' earned the four-piece outright critical praise from the underground, including a slot on Decibel Magazine's 'Top 40 Albums of the Year' list, which allowed them to start seeping into the mainstream consciousness. 2016's 'Hunted' helped break down those final barriers in the USA, earning Khemmis more widespread recognition, ranging from glowing reviews at Metal Sucks, Metal Injection and Pitchfork, to earning them a spot in Rolling Stone's '20 Best Metal Albums of 2016′ list and Decibel's highly sought after Album of the Year accolade. With their latest record, 'Desolation,' Khemmis have finally reached a more international audience, winning over hearts and minds across the globe.
Though undeniably influenced by doom and classic metal, to tag the quartet with those labels doesn't do justice to what they've accomplished. Theirs is a perfect representation of modern heavy metal that integrates the past in a way only possible with the faculty of hindsight. It's impossible to ignore the lengths that the four piece goes to in order to master their craft and produce a distinct form of heavy music. Their magnificently uplifting, yet sorrowful groovy riffs weave the listener along on an unparalleled journey. 'Desolation' is not just the best Khemmis record to date, but a testament to the quality and evolution of which heavy metal is still capable.
Un
UN is a doom metal band from Seattle, WA. UN received critical praise from across the heavy metal underground for their groundbreaking sophomore opus, "Sentiment" (released September 28, 2018 via Translation Loss Records). Praised by Decibel Magazine, Metal Injection, Revolver Magazine, Stereogum, and more, Sentiment earned widespread recognition and became 2018's most sought after doom record.
Unafraid to reveal somber themes of tragedy, sorrow, and isolation, UN fueled each note of Sentiment with purpose, resulting in overwhelming waves of thunderously crushing doom and emotive sonic soundscapes. Blending soaring post-rock, shoe-gaze, and funeral doom, UN have carefully crafted monoliths that deeply explore the romance and poetry of fragile human existence making Sentiment one of the year's most gripping and emotive doom records.
Originally formed in 2012, the quartet consisting of Monte McCleery on guitar and vocals, Clayton Wolf on bass, David Wright on guitar, and Alex Bytnar (joined in 2017) on drums, UN began to burst out of the underground with their debut full-length The Tomb of All Things (released December 4, 2015 on Black Bow Records). Touring significantly throughout the US with the likes of Hissing, Fister, Usnea, Badr Vogu, Withered, Oryx, Body Void, and more, UN became sought-after for their powerful and heart-wrenching performances. UN have performed at 71Grind II, Midnight Communion IV, Northwest Terror Fest, Austin Terror Fest, and more. Grabbing attention from Translation Loss Records, UN released their landmark album Sentiment on September 28, 2018. UN will release the third pressing of Sentiment in late 2019. Following Sentiment, UN released a split LP (February 15, 2018, Translation Loss Records) with UK's Coltsblood, again to critical acclaim.
Undeniably magnificent, UN are reaching far beyond the norms of their genre to create a unique and unforgettable sound. Weaving perfectly balanced, slow-burning mastery with exceptional musicality, UN have evolved to shape the future of not only doom, but heavy metal itself.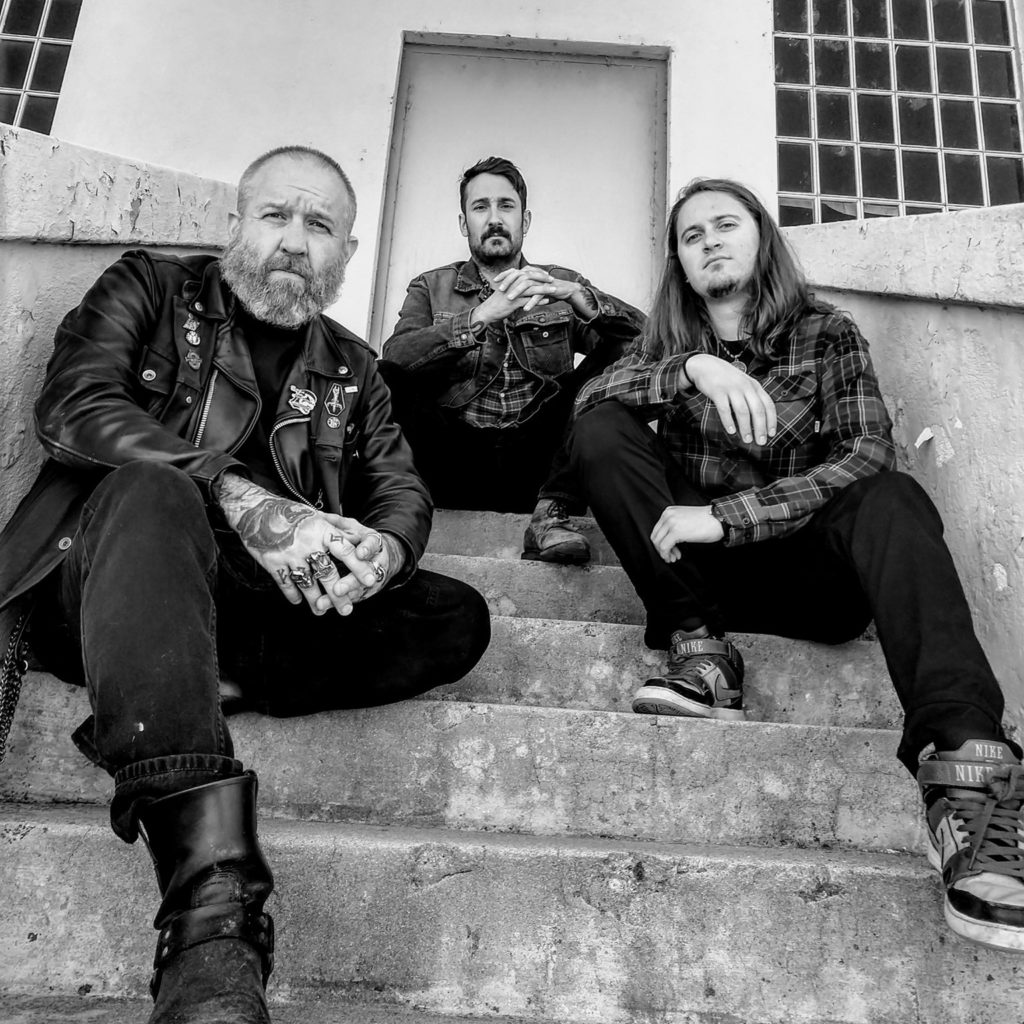 Ghorot
GHOROT is a Blackened Doom-Metal Trio from the high desert of Boise, ID. Formed in the fall of 2018, the project features Carson Russell (Ealdor Bealu) on Bass/Vocals, Brandon Walker (ex-Ghost Tours) on Drums/Vocals, and Chad Remains (ex-UZALA) on guitar. Devastatingly heavy in both tonality and structure, Ghorot strives to defiantly coalesce the dominions of sludge, doom, stoner, and black metal into a behemoth of sonic ferocity.
STAND AND BEAR WITNESS
For fans of: YOB, THOU, Eagle Twin, Darkthrone, and Bell Witch