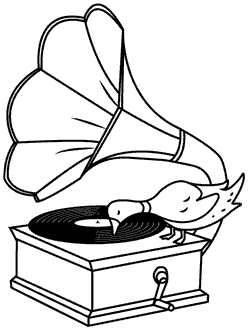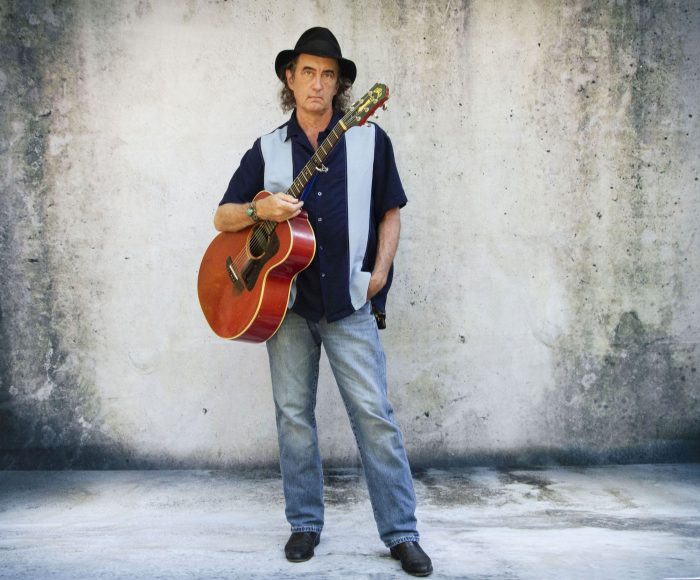 In James McMurtry's new effort, The Horses and the Hounds, the acclaimed songwriter backs personal narratives with effortless elegance ("Canola Fields") and endless energy ("If It Don't Bleed"). This first collection in seven years, due August 20 on New West Records, spotlights a seasoned tunesmith in peak form as he turns toward reflection ("Vaquero") and revelation ( closer "Blackberry Winter"). Familiar foundations guide the journey. "There's a definite Los Angeles vibe to this record," McMurtry says. "The ghost of Warren Zevon seems to be stomping around among the guitar tracks. Don't know how he got in there. He never signed on for work for hire."
The Horses and the Hounds is a reunion of sorts. McMurtry recorded the new album with legendary producer Ross Hogarth (John Fogerty, Van Halen, Keb' Mo') at Jackson Browne's Groovemaster's in Santa Monica, California, a world class studio that has housed such legends as Bob Dylan (2012's Tempest) and David Crosby (2016's Lighthouse) as well as Browne himself for I'm Alive (1993) and New Found Glory, Coming Home (2006). McMurtry and Hogarth first worked together 30 years ago, when Hogarth was a recording engineer in the employ of John Mellencamp at Mellencamp's own Belmont Studios near Bloomington, Indiana. Hogarth recorded McMurtry's first two albums, Too Long in the Wasteland and Candyland, for Columbia Records and later mixed McMurtry's first self-produced album, Saint Mary of the Woods, for Sugar Hill Records. Another veteran of those three releases, guitarist David Grissom (Joe Ely, John Mellencamp, Dixie Chicks), returns with some of his finest work.
Accordingly, the new collection marks another upward trajectory: The Horses and the Hounds will be McMurtry's debut album on genre-defining Americana record label New West Records (Steve Earle, Rodney Crowell, Lucinda Williams, John Hiatt, Aaron Lee Tasjan, Buddy Miller, dozens more).
"I first became aware of James McMurtry's formidable songwriting prowess while working at Bug Music Publishing in the '90s," says New West president John Allen. "He's a true talent. All of us at New West are excited at the prospect of championing the next phase of James' already successful and respected career." McMurtry perfectly fits a label housing "artists who perform real music for real people." After all, No Depression says of the literate songwriter's most recent collection, Complicated Game: "Lyrically, the album is wise and adventurous, with McMurtry — who's not prone to autobiographical tales — credibly inhabiting characters from all walks of life." "[McMurtry] fuses wry, literate observations about the world with the snarl of barroom rock," National Public Radio says. "The result is at times sardonic, subversive and funny, but often vulnerable and always poignant."
His lauded storytelling — check out songs such as "Operation Never Mind" and "Ft. Walton Wake-Up Call" on The Horse and the Hounds— consistently has turned heads for decades now. "James writes like he's lived a lifetime," said John Mellencamp back in 1989, when Too Long in the Wasteland hit the Billboard 200. "James McMurtry is one of my very few favorite songwriters on Earth and these days he's working at the top of his game," says Americana all-star Jason Isbell. "He has that rare gift of being able to make a listener laugh out loud at one line and choke up at the next. I don't think anybody writes better lyrics." McMurtry's albums Just Us Kids (2008) and Childish Things (2005) back the claim, each scoring endless critical praise. The former earned McMurtry his highest Billboard 200 chart position in two decades (since eclipsed by Complicated Game) and notched Americana Music Award nominations. Childish Things spent six full weeks topping the Americana Music Radio chart in 2005 and 2006, and won the Americana Music Association's Album of the Year, with "We Can't Make It Here" named the organization's Song of the Year.
Other accolades include a 1996 Grammy nomination for Long Form Music Video for Where'd You Hide the Body and an American Indie Award for Best Americana Album for It Had to Happen (1997).
McMurtry tours year-round and consistently throws down unparalleled powerhouse performances, reflected in the release of two live discs: the universally lauded Live in Aught-Three on Compadre Records, and 2009's Live in Europe, which captured the McMurtry band's first European tour and extraordinary live set. Along with seasoned band members Ronnie Johnson, Daren Hess, and Tim Holt, Live in Europe features special guests Ian McLagan (Faces) and Jon Dee Graham (True Believers, Skunks). (Video of the performance is available on the included DVD.)
"Lyircally gritty, musically gutsy, go tell 'em all…we need James McMurtry bringin' us more." —Andrew Farrris, INXS
"James McMurtry may be the truest, fiercest songwriter of his generation" —Stephen King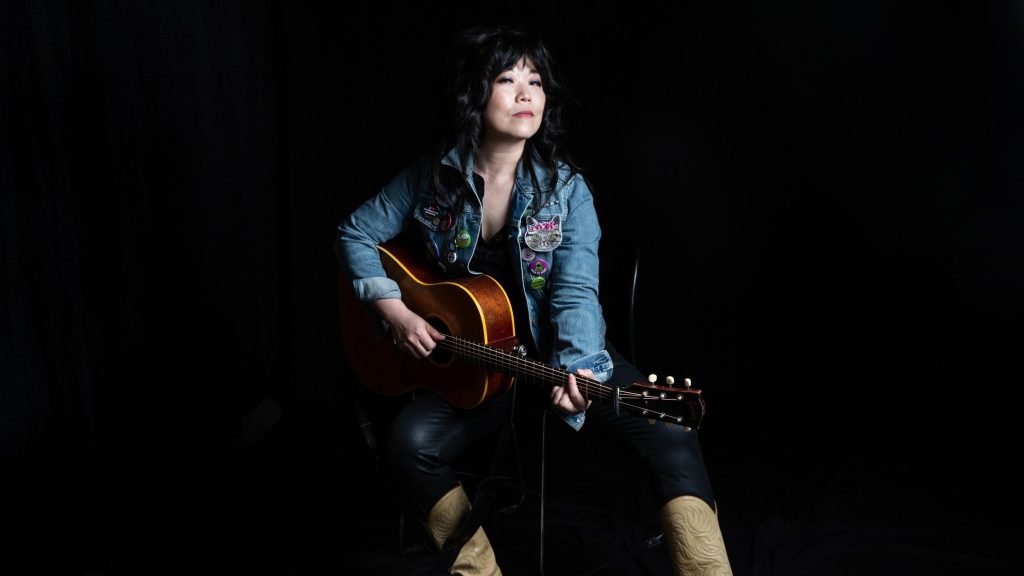 BettySoo
It's the voice that gets you first.
"BettySoo may well have the most gorgeous voice in Texas …if not in all contemporary folk – its purity and strength can be downright devastating." – ACOUSTIC GUITAR
BettySoo's vocal prowess is a thing of wonder. A world-class instrument of deft phrasing and purity, a voice that knows when to hold back and when to dive in. At her own live shows, taking a verse onstage with friends or singing harmonies in sessions with Austin's finest, BettySoo sings with consummate loveliness and self-assurance. A voice that knows the roots of American music inside and out; coming from a most unexpected place – a diminutive Korean-American with a deceptively girl-next-door demeanor.
Then the performance reels you in.
"Truly remarkable. BettySoo's sharp, often self-deprecating humor skillfully wove the songs together. Her clear, evocative voice and poignant lyrics recall Patty Griffin and Joni Mitchell, and did I mention she's a hell of a guitar player?"
– NO DEPRESSION, live concert review
Touring the unforgiving circuit of listening rooms, clubs and festivals, BettySoo has mastered the art of performance. A funny anecdote sets up a song of heartbreak and need; a witty rejoinder belies the dark truths that underpin much of her work.
And that's when you notice the songs.
"BettySoo's 'How To Live Alone' is one of the best songs written in Austin during my final decade here."
– PETER BLACKSTOCK
"Beautiful, heart-wrenching songwriting that is also edgy and unwavering."
– KUT, Austin
"Exceptionally well written and arranged songs with a confidence that speaks volumes."
– AUSTIN AMERICAN-STATESMAN
They call it the live music capital of the world. Austin, Texas, is a city where the musical bar is set high. Since exploding on the Austin scene a decade ago, BettySoo has carved out an enviable niche among the very best the city has to offer.
Here's what BettySoo has been up to:
Touring nationally, both solo and as dedicated support for artists such as James McMurtry, Chris Smither, and Alejandro Escovedo.
Wrote, recorded, and toured in Europe and the U.S. with Rebecca Loebe and Grace Pettis for the new buzz-heavy trio Nobody's Girl, celebrating the release of their debut EP Waterline with Lucky Hound Records in Fall 2018 and their self-titled album July 2021.
Recorded vocal harmonies for countless luminaries, including two Eliza Gilkyson records, the latest James McMurtry release, Robert Harrison's (Cotton Mather) solo release, Pat Byrne (winner of Ireland's The Voice), among others.
Approved mixes for a sparkling country-rock collaboration with song-writer and filmmaker Gandulf Hennig (documentaries on Gram Parsons, Merle Haggard) produced by Grammy-winner Sheldon Gomberg (Ben Harper, Rickie Lee Jones), with guest appearances by Benmont Tench (Tom Petty and the Heartbreakers), David Steele (Dwight Yoakam, John Prine), Pete Thomas (Elvis Costello), Taras Prodaniuk (Merle Haggard, Richard Thompson), and others.
Debuted two full-band, full-throated songs from her hotly-anticipated China Girl: The Songs of David Bowie and David Byrne at a packed-to-the-rafters benefit for beloved Austin bassist George Reiff with artists like Chris Robinson of the Black Crowes and Patty Griffin.
Designed and produced a creative productivity planner entitled Work Play Every Day that combines self-improvement prompts, creative ideas, productivity tools, and more — all within an effective old-school time-management device.
…and she still manages to find the time for one of her very favorite things: to sit in at gigs and collaborate with friends such as Butch Hancock (the Flatlanders), Michael Fracasso, Jaimee Harris, Bonnie Whitmore, and Jon Dee Graham.
BettySoo is as Texan as they come.
Raised outside Houston by first-generation Korean immigrant parents, educated at UT, she grew up listening to the Great American songbook and country radio. Older sisters led her to the world of singer/songwriters, and nights spent at The Cactus Café and Hole In The Wall turned her on to the legacy of Texas song.
Her 2007 solo disc, Little Tiny Secrets, garnered heavy regional airplay; 2009's Heat Sin Water Sin produced by Gurf Morlix (Lucinda Williams, Ray Wylie Hubbard), provided building blocks to a national (and international) audience. In 2014, When We're Gone, co-produced with cellist Brian Standefer (Alejandro Escovedo, Terry Allen) placed her firmly in the first rank of songwriters working today.
She's won the requisite awards: New Folk at Kerrville, Songwriter of the Year at Big Top Chautauqua, The Dave Carter Songwriting Award at Sisters Folk Festival, Mountain Stage's New Song.
She's played the festivals – multiple South by Southwests, Kerrville, Calgary and more. And the radio shows – E-Town, Mountain Stage, WoodSongs, BBC 2 with Bob Harris.
Her singing has been heard on Riverdale and Girl Boss, and her songs formed the musical backbone to Christine Hoang's 2017 play A Girl Named Sue, singled out by Austin360.com in their review as "gorgeous, moving ballads comment(ing) on the themes of the scenes they punctuate."
The future looks auspicious for BettySoo.
Until the novel corona-virus shutdown, the Nobody's Girl project was touring nonstop, and their intelligent lyrics and tightly-woven harmonies keep their audiences entranced. The trio recorded a full-length album featuring players such as Charlie Sexton (Bob Dylan), J.J. Johnson (Tedeschi Trucks), Glenn Fukunaga (The Chicks), David Grissom (Buddy Guy, Allman Brothers, Ringo Starr), and Michael Ramos (John Mellencamp, BoDeans), who reprised his role as producer. She hit the road as dedicated support for songwriting heroes James McMurtry and Chris Smither. You'll likely see her onstage singing harmonies at shows for artists such as Eliza Gilkyson, James Hyland, Kim Richey, and more. Music programmers have an embarrassment of riches to choose from, and listeners still have the opportunity to re-familiarize – or hear for the first time – the extraordinary talent that is BettySoo.
In the Time of COVID-19, BettySoo cut a unique path through the broad streaming landscape — and as with everything she does, she approached it in a way that invites authentic connection, encourages compassion, and merits listening. Her weekly Nobody's Happy Hour via Zoom fostered an intimate and meaningful community and were hailed by many as one of the most creative streamed residencies anywhere.
"In her own words, 'I guess Asian-American songwriters aren't that common. At least, not in Texas.' Well, songwriting and singing of this caliber aren't that common anywhere."
– NO DEPRESSION