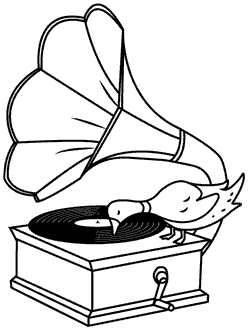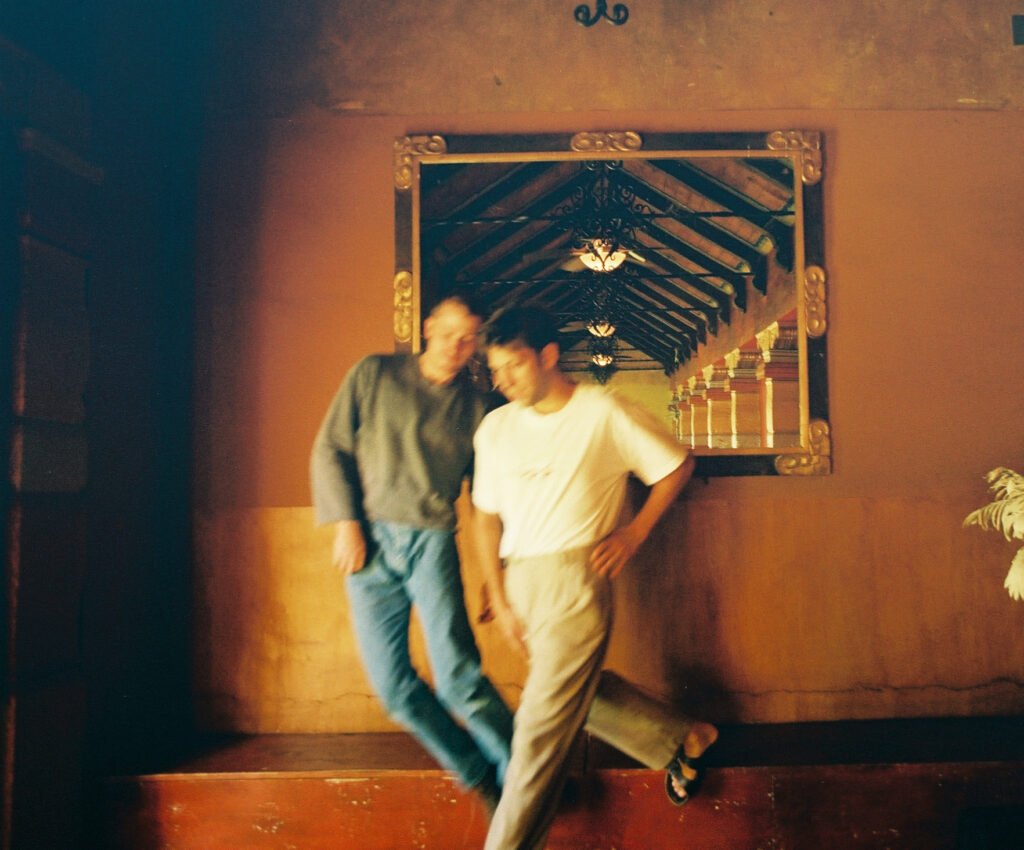 Last year, Charlie Martin impulsively wrote T-R-U-E L-O-V-E in all caps across the top of what would become the title track of his and Will Taylor's fourth Hovvdy album. The on-the-nose instinct encapsulates the LP's elemental look at relationships –familial, romantic, friendly –and that desire to capture them in a bottle. Since the creation of their last album, both Charlie and Will have married their partners. Will became a father. A nod to their roots and a reach for more, True Lovematurely embraces the best of the duo's hyper-genuine, chin-up qualities developed over the past seven years. Charlie and Will first met at a baseball game while touring with other bands, both as drummers. Back home in Austin, the pair connected over shared sports-centricupbringings in Dallas and, most prominently, likeminded batches of solo songwriting. The interlocking tracks would become 2016 LP Taster, introducing a comforting sonic push-and-pull continued in the innate melodies of Cranberry(2018) and the propulsive storytelling of breakthrough Heavy Lifter(2019). Fourth album True Lovefollows a surprisingly folksy and beautifully determined course, just hinting at the lo-fi layers of the Austin-based project's DIY origins. Co-produced by the genre-morphing AndrewSarlo (Nick Hakim, Big Thief, Bon Iver), the acoustically-driven, forward-looking songwriters' statement stamps Hovvdy's debut with Grand Jury Music. Charlie and Will add: "This collection of songs feels to us like a return to form, writing and recording songs for ourselves and loved ones. Spending less energy consumed with how people may respond freed us up to put our efforts into creating an honest, heartfelt album."Throughout 2020, the band visited Sarlo's small Los Angeles studio to put down their biggest-sounding record yet. Trusted guidance freed Charlie and Will to play to their strengths on essential elements –an upright piano, an acoustic guitar, a few keyboards. Songs harken to the duo's Southern totems of Townes Van Zandt and Lucinda Williams, with longtime collaborator Ben Littlejohn adding pedal steel and dobro for subtle drawl. Will calls True Love"the other side of the coin" from past LP Heavy Lifter's tweaked pop, reflecting instead on the sturdy strums of sophomore Cranberry."Sarloheard things in our individual production styles that we might otherwise feel self-conscious about, but he would lean into them," says Charlie. "We knew we could come in with a very stripped-down acoustic guitar song and it would end up being expansive and vast. I felt really confident in letting this record be as tender and beautiful as we could make it, knowing there would always be a layer of darkness in there.""Blindsided" embodies the bespoke Hovvdy balance. Charlie's waltzing piano lines and classical bedding make way for punctuated vocal assurances. Will's textured guitar downbeats also softly power syncopated storytelling on "Lake June." Channeling the warmth of new fatherhood, he repeats "I love you so much" at the song's center. In the exuberant rush of title track "True Love," Charlie references his old Cranberry-era song "Colorful" –a wizened callback to a growing catalog, forever morphing in hindsight. Shaking off any nostalgic haze, the new album's immediate production places their detailed scenes surely in the present. There's flashes of a magnolia tree, a Tom Thumb, a cross on a trailer. "Around Again" frets over the fleetingness: "Memory won't let me take a picture / Turn to me and tell me you'll remember.""It's about resiliency andappreciating the little moments, even when the big picture can be daunting," says Will. "I'm proud of how we let the songs and the feeling of the record do the work for us. Even in somber moments, the joy behind the music is noticeable, and that's what makes it special to me.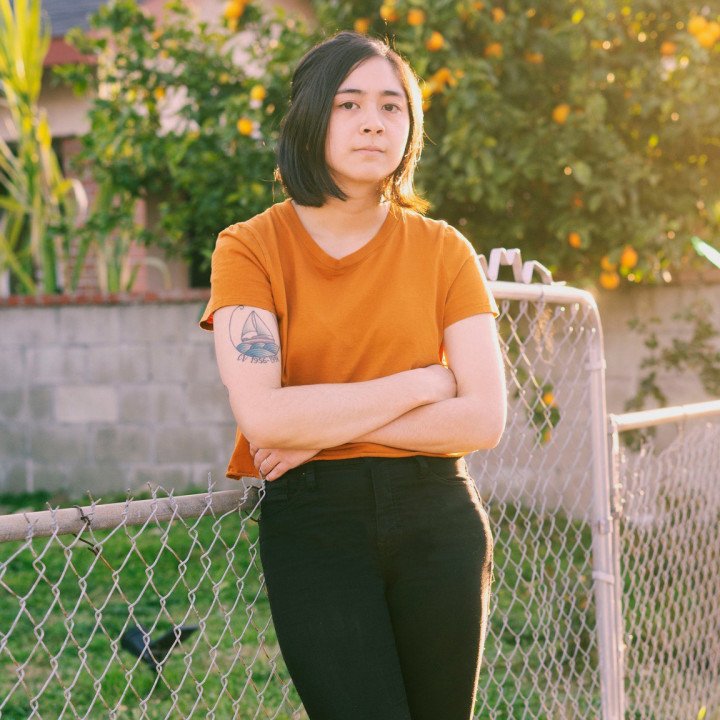 Mini Trees
For better or for worse, life keeps moving forward. It's this fundamental truth that Lexi Vega, the creative force behind Mini Trees, confronts throughout her debut album Always In Motion. But coming to terms with this inevitability has been a life-long struggle.
The daughter of a Cuban-born father and Japanese-American mother, the uniqueness of her identity has been an ever-present tension in Lexi's life. She never quite fit in growing up within predominantly white communities in suburban southern California, with few who around her outside of her family to understand the generational scars caused by both exile and internment. When she was only 5 years old, Vega's father, a professional drummer himself, took his own life. These traumas set in motion an ongoing questioning of Vega's own self identity — and Mini Trees has provided the palette for Vega to process, to persevere, and to grow.
After playing drums in various projects for years, Vega began writing and recording her own music under the moniker Mini Trees in 2018. She recorded her first solo track in the Summer of 2018 with producer Jon Joseph and was immediately hooked on the feeling of creating something that spoke directly to her as an artist, fully in control of her own vision. Mini Trees debut EP, Steady Me, dropped in 2019 and Vega followed it with 2020's EP, Slip Away.
Following the release of these two EPs and with ample time to work on music during 2020, Vega both found herself ready to progress creatively and challenging many of her long-held beliefs and notions about her own identity. Originally envisioned to be yet another EP, Vega instead began working on what would become her debut full length, Always In Motion, a collection of relatable indie-pop songs that acknowledge our collective anxiety about life's improbability.
"Moments In Between," Always In Motion's ethereal opening number, was written early on in the process, kick-starting Vega into songwriting mode and reflecting the anxiety and dread she was grappling with as the world shut down around her. That sense of uncertainty pervades the album, although it's more universal than circumstantial as Vega uses the lyrics to consider how we move through life with a constant sense of unknowing. "Moments In Between" wonders whether spiritual belief can help us accept all types of challenges, although the introspective track doesn't necessarily find a conclusion.
"When you're in the midst of something painful you long to get to the other side of it," Vega explains. "You want to be free from that. Faith can mean that even though life is long and painful, there is hope at the end of it all. I like the idea of there being something better than this on the other side. That possibility acknowledges that while people go through periods of intense anxiety and dread, they make it through."
"Carrying On," a pulsating, layered track, was written during a trip to the desert, where Vega struggled to reconcile her sense of the world with actual reality, especially during a time when everything felt so unbelievable and surreal. The lush "Cracks in the Pavement" reflects on identity, with Vega acknowledging and embracing who she is and recognizing that change has to come from within.
Those themes extend into "Spring" as Lexi explores long-term relationships, wondering whether they can withstand one partner's internal evolution. "It explores that fear of when you care about something so much that you don't want to lose it," she notes.
The closing track, "Otherwise," confirms that there is no easy answer for these queries, but maybe that's okay. Life, as usual, moves forward.
"I liked the idea of ending on an unresolved note," Lexi says. "It emphasizes that there's no certainty until we reach the end. That's the only truth that seems reliable. You can't ever know what's going to happen until you get there. And that doesn't have to conjure up feelings of dread. Over the course of the album I teeter-totter between having questions and wanting answers, but the resolution is to be okay with not knowing. I think I do find some acceptance along the way, but the album purposefully concludes with no real resolution."