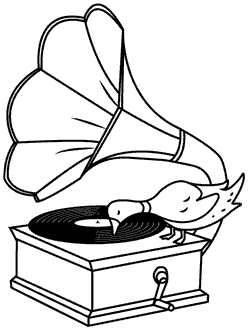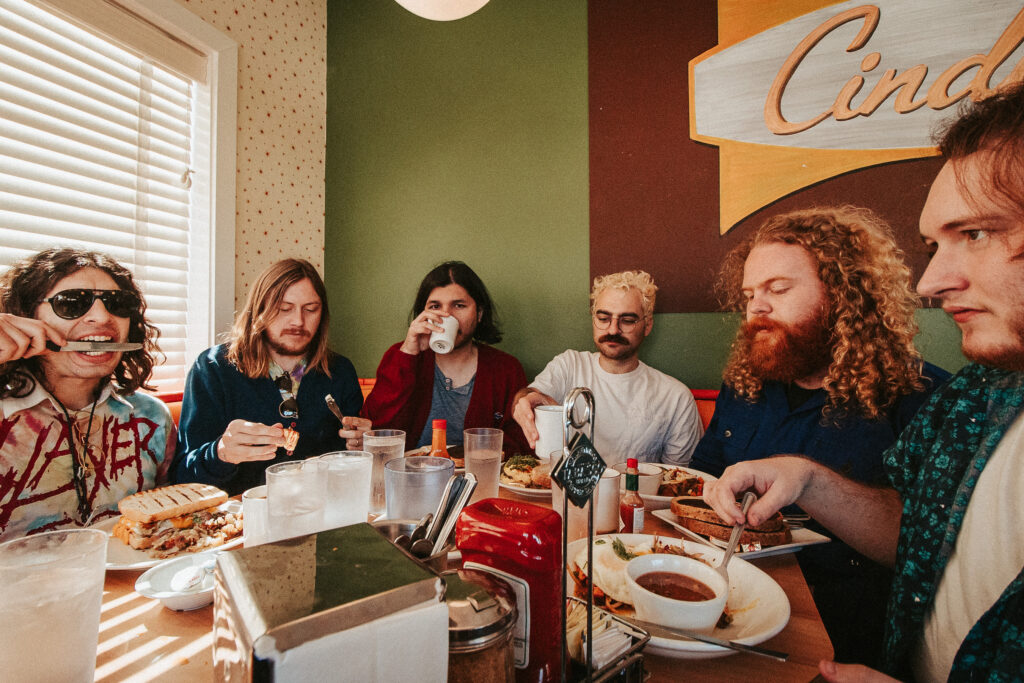 Having originally been born as a solo drum machine project by Bert Hoover, Hooveriii (pronounced "Hoover Three") has now evolved into it's true final form – a six member band adept at creating their own brand of psychedelic space rock. And after almost a decade in, the band is set to release their sophomore album and debut for The Reverberation Appreciation Society, Water For The Frogs. Influenced by Iggy's The Idiot, Bowie's Berlin records, and Soft Machine, the LP sees the band creating their own version of prog rock, circa 2021.
In 2019, Hooveriii took their live show to Europe for the first time. Bert Hoover shares, "seeing all the old cities and beautiful landscapes while becoming closer as a band had a huge impact on this album. A lot of our favorite music came from the Krautrock scene in Germany from the late 60's-70's, and when we had a day off in Furth, Germany, we spent most of it writing the record," he continues, "we were able to rehearse in an old German bunker that has been converted to rehearsal space. It definitely had a strange energy that helped give this album light."
Monde UFO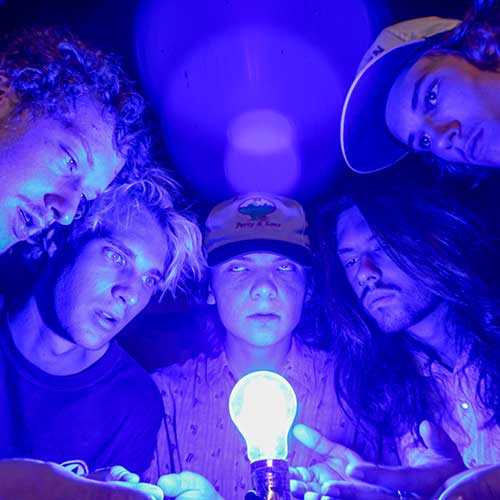 Moon Owl's Mages
Moon Owl's Mages is a 5 piece psych/ garage rock band from Boise, Idaho. Forming as Jack Ball's backing band in 2019, the group took a liking to playing covers by artists like OSEES, Tame Impala, King Gizzard, Ty Segall, Coachwhips and other psych outfits. After several shows around town, they decided to accept a new quest; forming Moon Owl's Mages. First act of business was to write, record, mix and master an album in two week's time. Birthing their first album, "Skelly Bones and the Flaming Crown", a concept record about a skeleton and his nemesis. After a hiatus due to COVID, Moon Owl's Mages are back in business baby! "Kill The Crackle" was released in September of '22 and the band describes it as dog beats, psychobilly space prog, Floyd-funk, spooky tunes, biting music and more! So if you like any of those, you might like them!