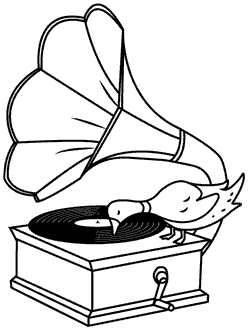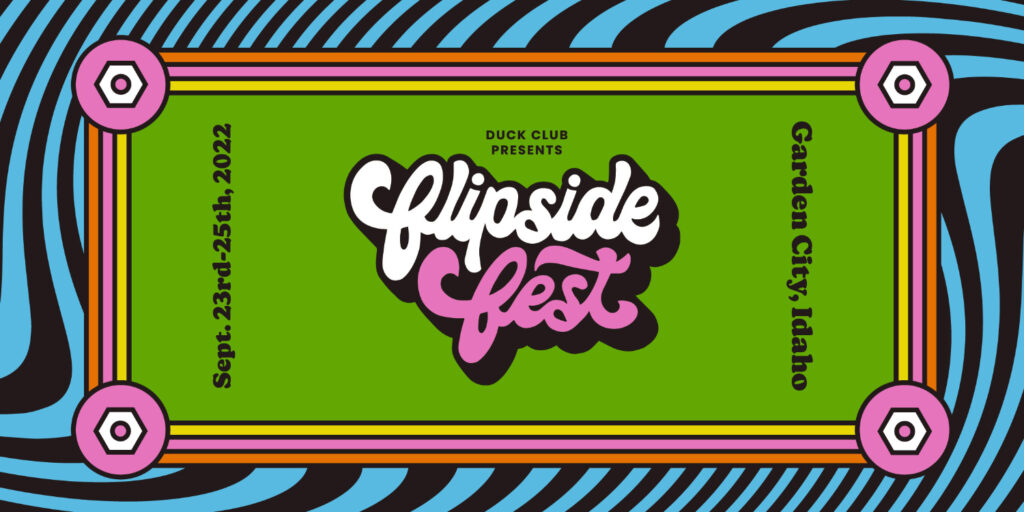 Flipside Fest
is a three-day music and mural festival in Garden City, Idaho. The fest is an all-ages, outdoor, multi-venue festival featuring 50ish local and touring bands, live murals by local artists, and immersive on-foot exploration of the Surel Mitchell Live-Work-Create District in Garden City. Headliners for the first ever
Flipside Fest
include Boise's very own 
BUILT TO SPILL
, Bay Area's psychedelic soul outfit 
MONOPHONICS,
 and LA's' quickly rising 
AUTOMATIC
, who just released their latest album on Stones Throw Records. All headlining bands will perform at the Main Stage, located in the parking lot of the Visual Arts Collective. Additional acts to perform the inaugural festival are Chicago's reverb-heavy indie trio 
DEHD
, an all time Treefort favorite 
DELICATE STEVE
, LA's groovy bunch 
DE LUX
, Seattle soulful "anthem artist" 
SHAINA SHEPHERD,
 and Swiss instrumental sextet 
L'ECLAIR
. Additional bands include 
THE MOSS
 (Hawaii/SLC), 
SPOON BENDERS
 (Portland), 
GA-20
 (Boston), 
PLASTIC PICNIC 
(Brooklyn, NY), 
KENDRA MORRIS
 (NYC), 
EXUM 
(Richmond, VA), 
WAZUMBIANS
 (Ghana), 
THE FRENCH TIPS 
(Boise) and more! Late Night Afterparties (21+) will take place after the outdoor shows end and include Portland's 
TROUBLED YOUTH
 and 
CASUAL AZTEC
 from Bridge Club, a long-standing queer party, San Francisco's 
BROWN AMY
, known mostly for her involvement with the Latino/ Womxn collective Chulita Vinyl Club and Sunday queer party Hard French, along with locals 
BLACK VELVET
, 
NOT THAT JENNIFER
, 
OROGRAPHIC, DEEVEAUX
 and more. In addition to live bands and DJs, Somewhere Bar will host Drag Race superstar 
MARIAH PARIS BALENCIAGA,
who was featured on Lizzo's "JUICE" music video in 2019.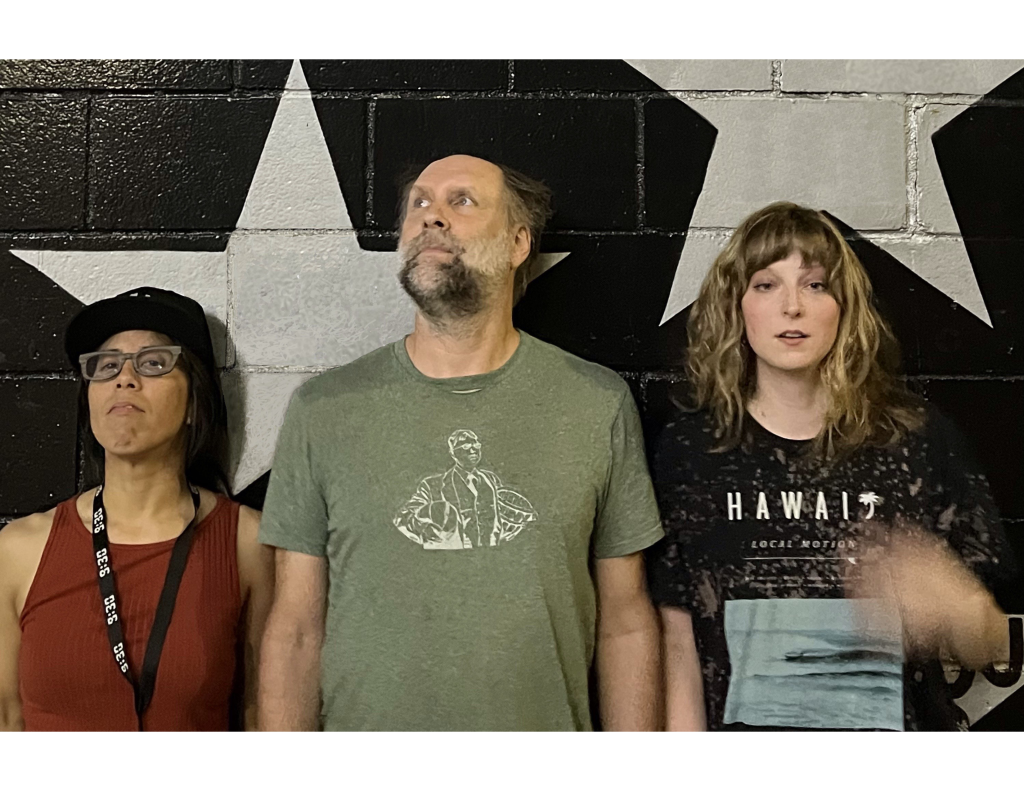 Built To Spill
Built to Spill is Doug Martsch, Teresa Esguerra, and Melanie Radford.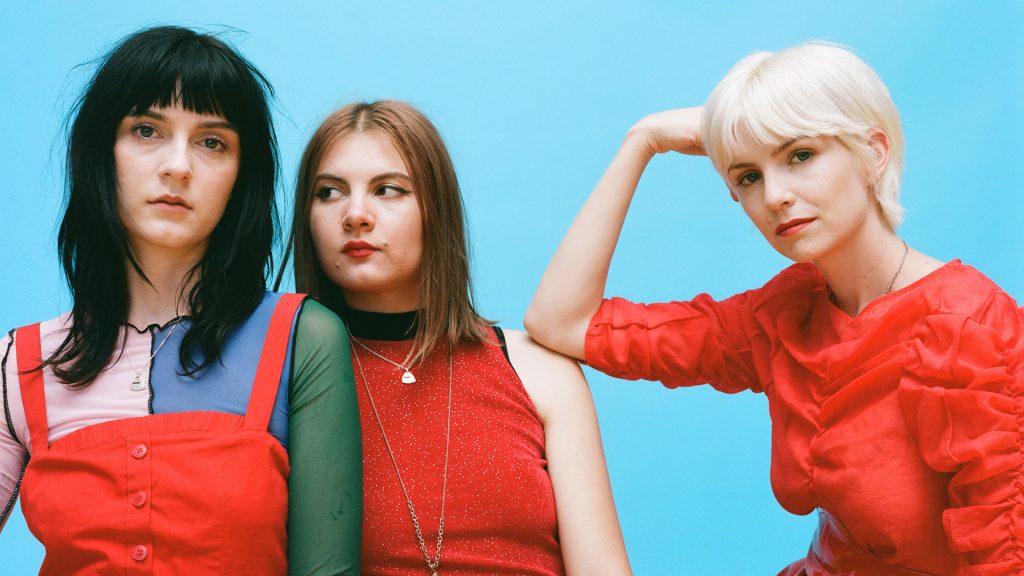 Automatic
Los Angeles post-punk trio Automatic has signed to Stones Throw.
Automatic is Izzy Glaudini (synths, vocals), Lola Dompé (drums, vocals) and Halle Saxon (bass, vocals). The band first met while immersed in L.A.'s DIY music scene and started jamming together in 2017. Over the past year they have become a mainstay on the L.A. club circuit.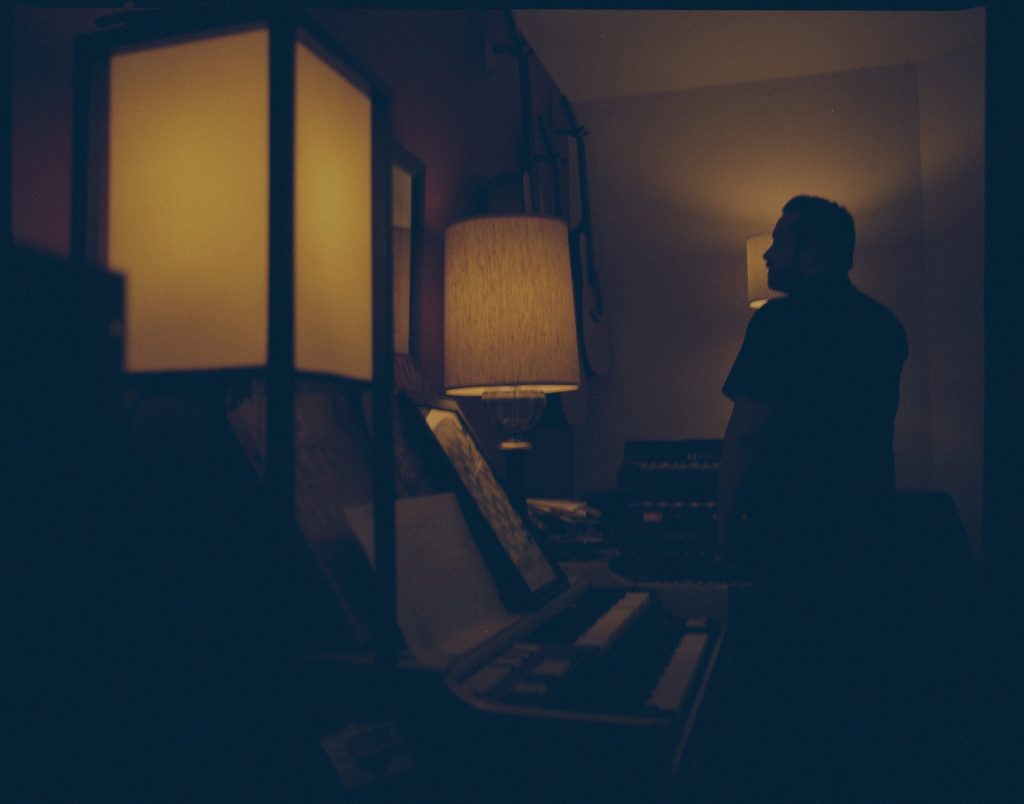 Monophonics
The world's premier psychedelic soul band, Monophonics, cordially invites you to attend the grand re-opening of the once thriving, once vibrant establishment, the legendary Sage Motel. A place where folks experience the highs and lows of human existence. A place where big dreams and broken hearts live, where people arrive without ever knowing how they got there. It's where individuals find themselves at a crossroads in life.
What started as a quaint motor lodge and a common pitstop for travelers and truckers in the 1940s morphed into a bohemian's hang by the 1960s and 1970s. Artists, musicians, and vagabonds of all types would stop there as seedy ownership pumped obnoxious amounts of money into high end renovations, eventually attracting some of the most prominent acts of the era. But when the money ran out, The Sage Motel devolved into a place where you rent by the hour.
Sage Motel, Monophonics' fifth studio album since 2012, tells its story. Once again produced by brilliant bandleader Kelly Finnigan, the album captures a timeless sound that blends heavy soul with psych-rock. With their previous album, It's Only Us, selling over 10,000 physical units and garnering over 20 million streams, Monophonics have built a reputation over the past decade as one of the most impactful bands in the country.
If these walls of the Sage Motel could talk, this is what they'd say. So join us as we examine where the stories are told and experiences unfold…..and sink into a soft pillow of soulful psychedelia…..down at the Sage Motel.
Warpaint, the leading single from Sage Motel, reveals the vices of each resident and confronts the struggles of substance abuse and addiction. Their warpaint becomes compulsory to face the day, tolerate the struggle, get through the hardest parts of the world, humanity, life and to fight the good fight. Cloaked in heavy riffs and robust vocals, Warpaint gives you the first look through the doors of the Sage Motel.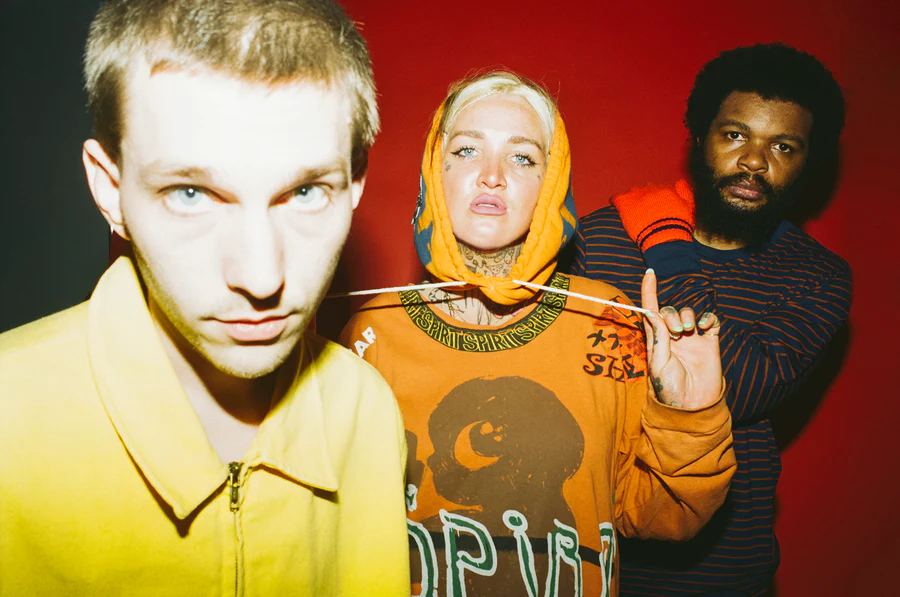 Dehd
Upon arrival during the fraught summer of 2020, Flower of Devotion felt like Dehd's necessary prescription for us all. That was, of course, a moment of unprecedented anxiety and uncertainty, when just contemplating the future could seem overly optimistic. But Dehd captured and shared the precarious balance between real life and real hope, a feat mirrored by instant pop melodies and infectious punk energy. The Chicago trio had the audacity to look ahead when many of us didn't, to imagine improvement through mere existence. It was an album we needed. We need its follow-up, the triumphant Blue Skies, even more.
Dehd's fourth album (and first for Fat Possum) is also the band's second consecutive breakthrough, loaded with the most compelling, compulsive, and expansive songs of their career. Blue Skies offers another jolt of timely hope, only with twice the power. These 13 hits feel like flashlights in the dark, acknowledging how difficult everything from love and sex to living and dying can be while supplying the inspiration of their own experiences. "There's a hole in my window/I was wondering how the rain was getting in," Emily Kempf sings during the magnetic "Window," acknowledging the problem before jubilantly exclaiming she's moving toward something new. "Blue skies!"
The rapturous reception of Flower of Devotion gave Dehd access to more resources — budgets, studios, producers. Rather than seek something new, however, they invested in themselves, their process, and their deep belief in what they have always done. They booked the same studio where they had recorded Flower of Devotion but tripled their stay, giving themselves time to play with arrangements and delight in a wonderland of drum machines and synthesizers.
Through Dehd's career, Jason Balla has been building his chops as a producer, so this was a chance to indulge and explore. Eric McGrady, meanwhile, considered how much more he could deliver as a drummer, adding layers to the thump of his past. And Emily, who admits that the process of making records has always been emotionally draining, focused on harnessing her indomitable energy, funneling her power into these songs without being overpowered by them. Dehd gave themselves runway to make mistakes and the space to make a statement. Blue Skies is their poignant, redemptive, and deeply fun testament to trusting and pushing yourself.
These 33 minutes run like a series of interconnected singles, each song so hooky and strong that you'll be hard-pressed to name a favorite. The triumphant "Bad Love" is a surge of self-liberation, Emily leading the charge through an anthem about admitting your faults, seeking forgiveness, and finding a way forward. "I got a heart full/I got a heart full of redemption," she offers at the start, a moment that suggests Springsteen writing with The Go-Go's. A Tom Verlaine quiver to his voice, Jason takes a nighttime walk in the city as anxiety closes in during the irrepressible "Stars," calming himself with a concrete reminder he's still here. And there's Eric's splendid "Hold," a chiming wonder with elastic bass lines and cascading piano parts that interlock beneath his hypnotic voice. He affirms the impact of simple acts of love.
But even when they sound ebullient, Dehd has never shied from troubles, the balance that has made them so magnetic. Above wafting synths and marching drum machines, "Memories" feels first like an electro dirge, memorializing lost friends. Such moments — and there are several clouds amid these Blue Skies — are pointed signals of our collective woe. Dehd presses ahead, though, into a future that offers something else if not always something better. What hope, after all, is more dependable? They end "Memories" in a refrain of pure persistence: "I'm doing all I can." Blue Skies gets real. Blue Skies never wallows.
Toward the end of 2021, Dehd shared stages with Julien Baker, their first substantive chance to take Flower of Devotion on the road. Every night after their set, fans would tell the band how those songs had helped during the toughest times of the last two years. Those listeners had recognized what makes Emily, Jason, and Eric so compelling — they put their individual experiences on the page, then project them together with heart and empathy into instant hooks. Those post-show admissions could be a lot to process for the band, but they provided galvanizing confirmations that they'd made the right decision with Blue Skies. They would keep pulling light out of the dark with songs that feel so fucking good to hear right now.
The writing is sharper and smarter on Blue Skies. The harmonies and rhythms are more sophisticated and considered. The moods are deeper, the swings between them more inspiring. But this is still Dehd, just more wild and wonderful than ever before. "This is all we get," Emily shouts with relish on the record's last lines, during a song about the ways geologic deep time should free us all to live more. "Best to take the risk." Heard, loud and clear.