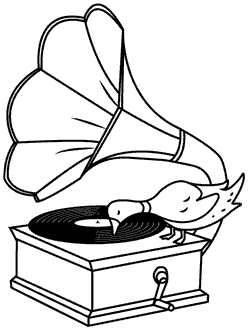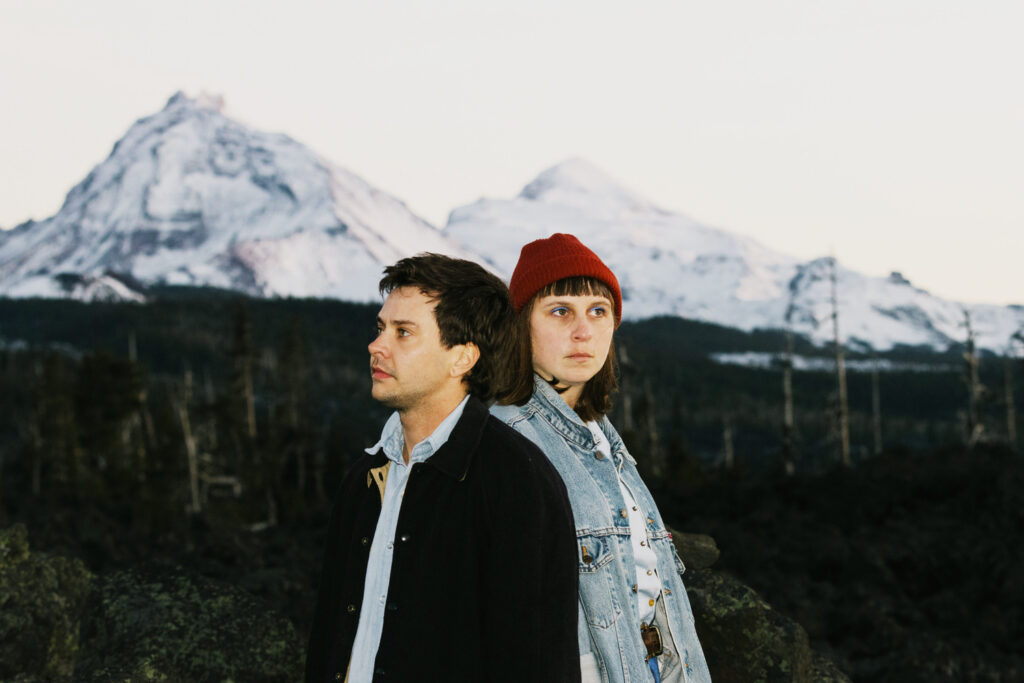 The band's 2018 debut, Constant Image, was a triumph – a set of songs both dizzy and explosive, balancing new-wave lushness and post-punk frenzy. Love is Yours steps up the ambition and reaches for the horizon. The record is ablaze with mood, melody, and carefully threaded hooks, finding the band foregrounding the pop sensibilities that had always been present in their previous releases. It retains the attitude that was fundamental to the band's DIY roots, but cuts loose a touch of the angst. Though the songs process disillusionment and loss, the music evokes warmth and optimism. It is their best record and also their most generous.
The album was written and recorded amid a moment of flux for the band. Now a duo, guitarist Taylor Mulitz and drummer Emma Baker had to reimagine Flasher's voice. They embraced uncertainty and allowed their roles to become unfixed. They wrote collaboratively and followed their intuition. Instruments were swapped, harmonies were layered over samples, and a space was created for Baker to step out from behind the drumkit into a front person, sharing vocals alongside Mulitz. On the other end Flasher emerged familiar, but also stronger and more singular.
Formed in 2015, Flasher was born out of Washington, D.C.'s newly resurgent underground music scene. In that context, the trio stood out. They were urgent and wiry, but could also convey a cool and authentic tenderness. A year later, when the city was leaden with post-election gloom, Flasher could remind you – however fleetingly – that pleasure was still a possibility. They released an EP and a 7" single on Sister Polygon Records before joining Domino for Constant Image. The record was critically adored and ceaselessly toured. When the D.C. trio finally took a breath nearly two years later it was at an unmistakable high point. Flasher had hit the road alongside its heroes, scored spots on festival bills, and packed hometown shows.
Not long after that, as the band prepared to hunker down and begin writing their follow up, D.C.'s tight-knit community began to splinter and realign. Bands broke up. People got older, became restless, and moved on. Flasher was not spared a shake-up. Bassist Daniel Saperstein parted ways with the group. Mulitz would eventually decide to relocate – first to Baltimore and then to Los Angeles, making the group bi-coastal.
Working as a duo took a bit of recalibration. The songwriting process changed dramatically, but in a way that quickly began to feel energising. "Once we had this implosion, we let go of the pretence and confines that we had pigeonholed ourselves into," says Mulitz. "Going into this record, the vision was pretty simple: We wanted to write songs that came intuitively. We were leaning into that while consciously creating a real space of trust and openness."
The bulk of Love is Yours was recorded in Washington, D.C. with long-time friend Owen Wuerker, who also helped flesh out the instrumentation by contributing additional bass, percussion, synths, and guitar. Rather than binding the duo to its past – to geography, old habits, or trusted sounds – the familiar environment proved
liberating. Working out of Wuerker's well appointed home-studio allowed inspiration to arrive off deadline. With no shows in sight, Flasher could relax on presenting as a "rock" band. Baker and Mulitz tweaked tempos, structures, and dynamics accordingly. They toyed with genre, melody, and texture. From the first dubbed out drum hits of opener "I Saw You" to the swirling trip hop outro of the closing track "Tangerine", Love Is Yours is an exhilarating joy-ride that is at turns dreamily introspective and elegantly pop-leaning.
The Baker-lead "Little Things" is indicative of the former. Rhythmically driving but melodically hushed, it slips seamlessly from its final chorus into a woozy head-rush outro. Inspired by a bout of vertigo, the song registers as eerily universal – the lyric "I'm spinning out at home" unintentionally channelling the strangeness and disorientation of the last two years.
The title track is Flasher at its most widescreen. Structurally, it mirrors the roller-coaster dips of a long-term romance, with a taught bassline guiding the melancholy-tinged verse toward syncopated and swoony lift off. The song illuminates one of the album's most affecting through-lines: Navigating the tricky shift from a younger outlook on relationships to the tougher ascent of an enduring partnership, whether creative or romantic.
Freedom is another major thread. "Sideways" evokes the liminal stillness-in-motion feeling of a long-distance drive – attentive but adrift, relaxed but reflective – with a laid back groove that is at once motorik trance and fluid boogie. "I'm Better" is more explicit and also more playful, revelling in guilt-free trash-talk, "bye-bitch!" energies, and the bliss of feeling a toxic relationship recede into the rearview. Album opener "I Saw You" uses a wave of guitar feedback and sampled boombox gristle to pivot from melancholy into a vibrant and fully unburdened dream-pop chorus.
When it was first completed, Mulitz was shy about sharing the album, worrying that old friends would find the new sounds unrecognisable. Love is Yours is unquestionably made up of Flasher's DNA, but it's true that something pivotal has shifted. If Constant Image found the band tightening up and transcending its basement-punk roots, Love is Yours marks another, major moment of ascent, this time toward something that's easy to embrace, but harder to pin down – still thrilling, but newly illuminated and entirely their own.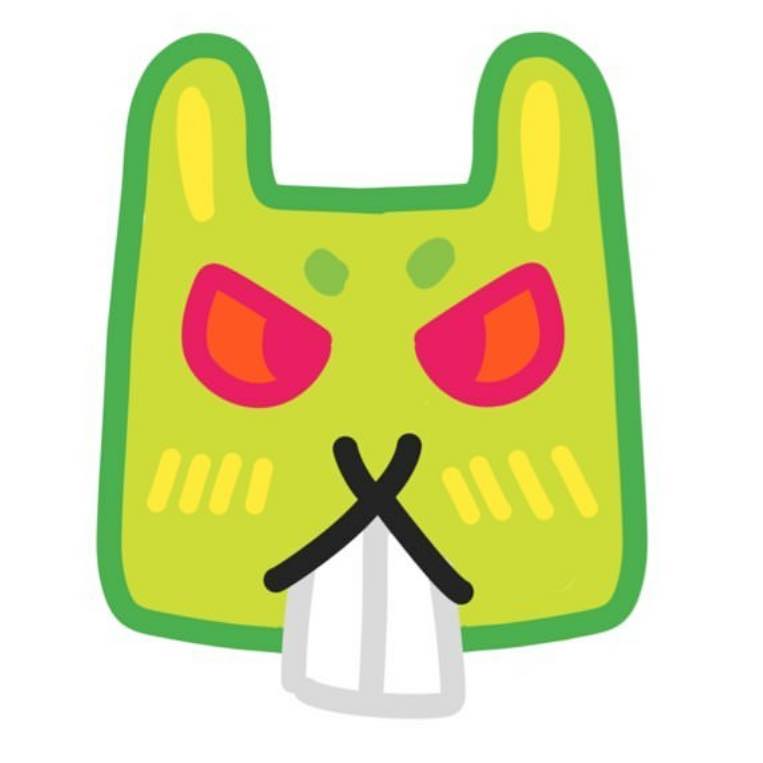 Neocentrics
Hailing from their hometown of Boise, Idaho, Neocentrics is an indie rock band originally conceived as a solo project by guitarist/vocalist Evan Zurilgen. Constantly working to create an exciting sonic environment, Evan brought on bassist Quinn Carrier, as well as drummer Carsen Cranney and guitarist Demetrius Vargas-Morman, to help bolster up Neocentrics' robust, energetic, and overall contagious sound. Evan has also worked with a talented roster of other local Boise musicians during his time in Neocentrics.
Neocentrics have been playing shows since April 2019 with big plans and a bright future ahead. The band is about creating an all-enveloping experience. Their mission is to produce "something we not only will be excited for and satisfied with, but to provide that same feeling for our audience when they listen to our music or come to our shows."
Neocentrics are deeply rooted in their love for music itself, borrowing influence from genres like indie rock and folk,  while also taking note from genres like punk, shoegaze, post-rock, etc. Writing their vigorously flavored songs about "stuff going on" and hardships in their own lives, often pulling from other sources to fill in the gaps.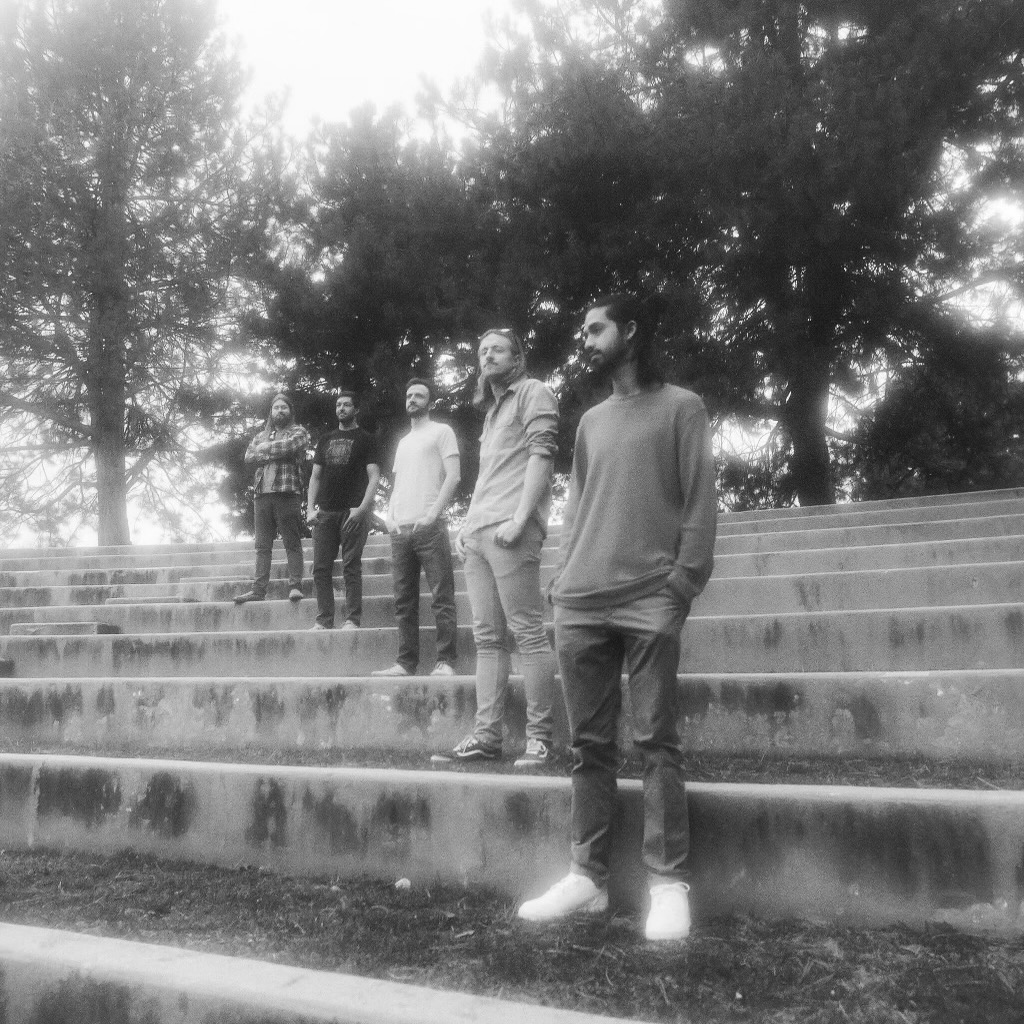 Los Syringas
As an ode to the Idaho state flower, 5 friends named their band Los Syringas. While each member has a unique taste in music, the result is a forced fusion of Surf Rock, Latin, and Pop Jazz. Influences have a range between Los Amigos Invisibles all the way to Sigur Rós. The five piece group started jamming together the summer of 2019 and released their first single "Satellite" the summer of 2021. The band consists of Josué (vocals/guitar), Josh (keys), Pearson (lead guitar), Shawn (bass), and Luke (drums).