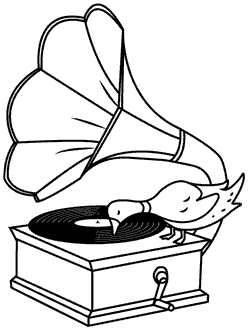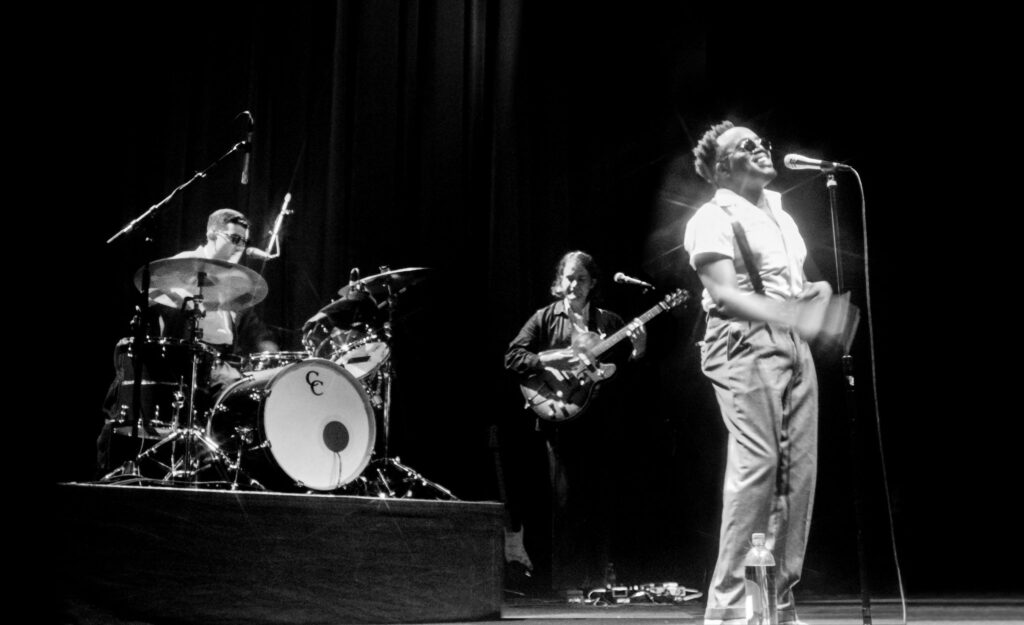 New-school sensations with an exhilarating old-school sound, Durand Jones & The Indications play soul and R&B that may be classic in form but have plenty of impact in the present day. Gritty and powerful yet capable of great subtlety too, they sound like they could've recorded for Stax or Hi during the golden age of those Southern soul labels.
It's been just a few short years since the members met as students at Indiana University's Jacobs School of Music. Amazingly, frontman Durand Jones had no plans to become a singer. He'd moved from Hillaryville, Louisiana — a tiny town of 750 on the Mississippi River — to the Midwest for postgraduate studies as a saxophonist.
He took a different direction when a side project that had formed to play parties became a more serious venture for him and his fellow Indications: drummer Aaron Frazer, guitarist Blake Rhein, bassist Kyle Houpt, and organist Steve Okonski.
Over the course of a series of Sunday-evening basement recording sessions, the Indications' sound took shape. Fueled by their love for such legends as James Brown and Sam Cooke as well as more obscure acts, the songs that emerged caught the ear of Terry Cole of Colemine Records, who swiftly got to work pressing 45s of the band's first single, "Smile."
Recorded in that same dingy basement, Durand Jones & The Indications' self-titled debut album garnered much acclaim from tastemakers when it arrived in 2016. The soul and funk connoisseurs at Dusty Groove in Chicago called it "easily one of the best deep soul albums we've heard in years."
Endorsements by the Chicago Reader, NPR, and The Spill helped stoke the buzz for the group's debut, which was reissued in 2018 in a deluxe edition that included newly recorded renditions of two underground soul classics: Penny & The Quarters' "You and Me" and E.J. & The Echoes' "Put a Smile on Your Face."
Recorded at two shows on the band's fall 2017 tour, 'Durand Jones & The Indications Live Vol. 1′ is an explosive demonstration of their abilities onstage, as captured for a blue-vinyl edition released on Record Store Day 2018. After touring Europe in early 2019, they return to the U.S. to work on their second album and to perform shows at clubs and festivals, including the High Water Festival in North Charleston, S.C.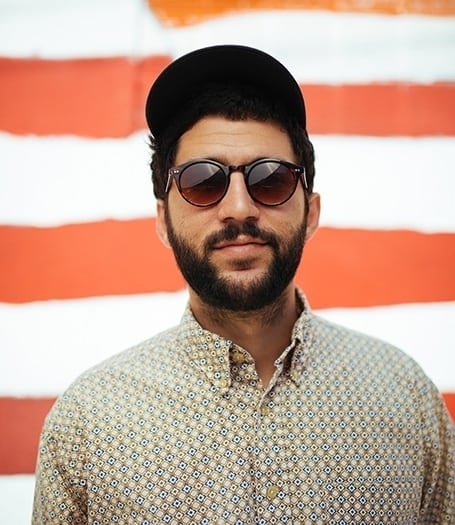 Kiefer
Kiefer is a pianist and producer. Aside from his solo released on Stones Throw, he is also a frequent collaborator with Mndsgn's live trio, among others. He began playing piano as a child and producing beats at around age twelve, moving from San Diego to L.A. to study under renowned jazz guitarist Kenny Burrell at UCLA's Jazz Studies program. There, he started thinking about the connection between the jazz piano he studied and the beats he created outside of school. While his peers were performing over live instrumentation, Kiefer produced electronic beats free from sampled melodies or drum breaks.