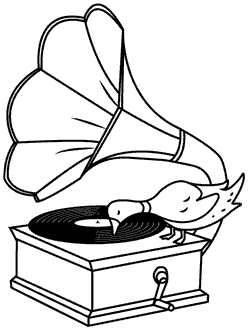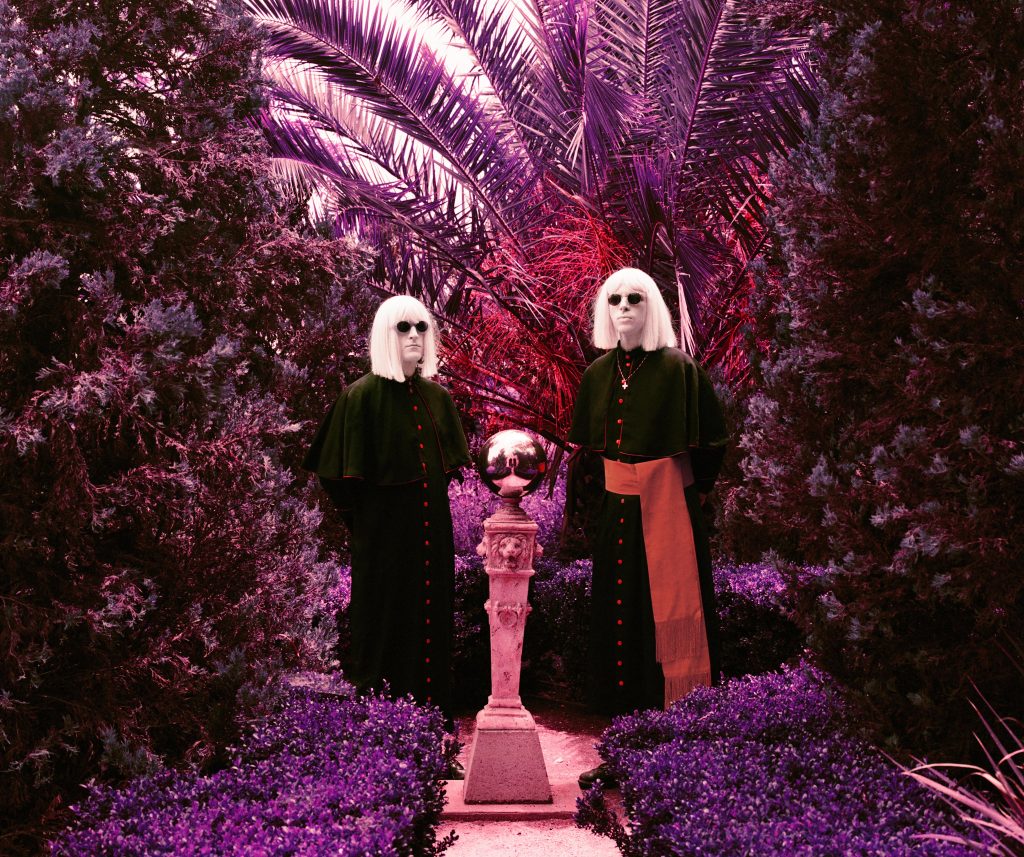 The latest EP from Drab Majesty marks the start of a stirring new chapter in the band's majestic legacy. Written during a 2021 retreat to the remote coastal Oregon town of Yachats, Deb Demure leaned into the neo-psychedelic resonance of a uniquely bowl-shaped 12-string Ovation acoustic/electric guitar. After early morning hikes in the rain, Deb would record ambient guitar experiments the rest of the day, tapping into "flow states," letting the sound lead the way. These sessions were then refined or recreated, and later elevated further with key collaborations by Rachel Goswell (Slowdive), Justin Meldal-Johnson (Beck, M83, Air), and Ben Greenberg (Uniform, Circular Ruin Studio). An Object In Motion is true to its title, capturing the chrysalis moment of an artist evolving, reborn and untethered, silhouetted against an open horizon.
"Cape Perpetua" kicks off the collection's divergent palette: sparkling acoustic finger-picking refracted through delay, equal parts raga and reverie. Melodies and moods congeal and dissipate, at the threshold of rustic American primitivism, brooding neo-folk, and pastoral melancholia. "The Skin And The Glove" deploys jangle to different effect – baggy, soaring, grey-skied kaleidoscopic pop in the spirit of Stone Roses, Primal Scream, and The Glove. Rachel Goswell lends her iconic freefall voice to The Cure-esque ballad, "Vanity," infusing poetic gravity to the doomed refrain: "If the valve breaks / then the earth quakes / and history finds a way / to put you in your place."
"Yield To Force", the closing track of the EP, may be the most anomalous offering of the set. A 15-minute instrumental odyssey of cyclical strings, ominous slide guitar, and simmering synthesizer, the piece sways and spirals like a long zoom into distant storm clouds. Demure finesses the guitar with a restless but regal grandeur, unfolding a panorama of peaks, shadows, and plateaus. It's music both intuitive and prophetic, tracing the slow swing of pendulums across an endless plain. Taken as a whole, An Object In Motion presents a showcase of potential futures from Drab's evolving domain, their sound poised to bloom at the precipice of transformation.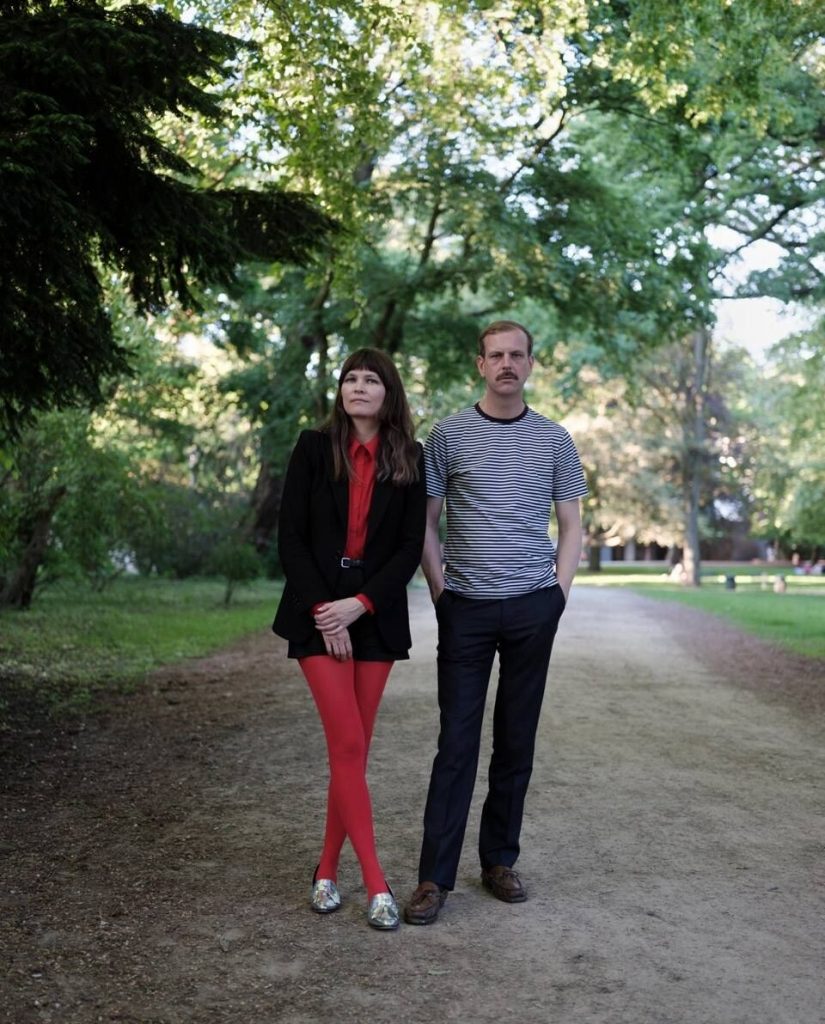 Xeno & Oaklander
As a musical act, Xeno & Oaklander (Sean McBride and Liz Wendelbo) conflate a rich love of analog synths, melody, and mythology with eloquent nuance and a nod to the heritage they draw from. While that construct is the duo's immediate kiss and crush, there's a deeper importance to their collaboration, which began in 2004. As evidenced in their debut Vigils (2004), McBride and Wendelbo's artistic dynamic is more than just a mutual love for electronics but a contrast between architectural precision and painterly expression. From the film scores to the traditional albums they've recorded in their Brooklyn studio, they've both spurred and fostered the global synth wave revival through a commitment to analog-only production and performance as well as a strident respect for the medium.
On their latest album Hypnos and first for the Dais imprint, the duo leveraged the talents of visual artist and live sound engineer Egan Frantz to mix the album. It's a touch that adds both punch and balance, allowing their inherent conceptual voices to converge into a collage with defined edges and warm, synapses of frequency and beat.
"Musically, Hypnos is a return to polyphony after several years of using strictly monophonic synthesizers," McBride says about the album's ethos. "This has brought dense harmonies and a more complex counterpoint to the composition. Staying with the same equipment and processes without the inveterate compulsion to update and refashion allows for a clearly perceivable genealogy with our previous work."
"I felt the desire to tell mythical stories, I also wanted my voice to sit strongly in the mix," Wendelbo explains. "I channelled the spirits of 60s French Pop chanteuse Françoise Hardy and 80s New Wave New York icon Tina Weymouth." Her intentions are best evidenced on the tracks "Angelique," and "Insomnia," the former a spry track sung in French, against a springy rhythm. Laden with expanding and contrasting frequency and a penchant for strategic rhythm, Hypnos juxtaposes dance with distance, creating an immersive oeuvre that exudes contrast and control.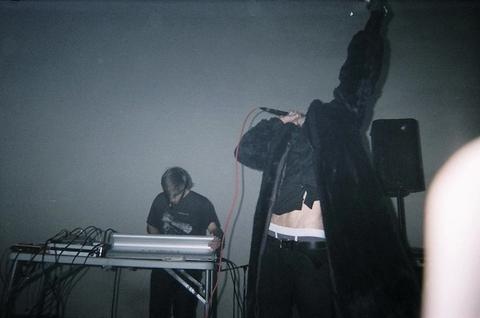 Body of Light
Formed in 2012 in the wasted sands of Tempe, Arizona, electronic dance faction Body of Light have proven to be a teeming creative force within the present-day electronic landscape. As the archaic drones and abstract measurements of their earliest collections have evolved into to prodigious cinematic pop ballads and darkwave compositions, it's clear that the two brothers, Alex and Andrew Jarson, are no strangers to blurring the compositional lines that confine underground music. Having worked together and separately over the years within the folds of the co-founded Ascetic House collective, Alex and Andrew have given life to a variety of projects such as Otro Mundo, Blue Krishna, Somali Extract, and Memorymann, and also have unveiled over a dozen visual, audio, and written works under various other monikers. Body of Light is simply another extension of their exercised method of immediate and natural experimentation.
After previous releases on Chondritic Sound and Ascetic House including Follow The Current, Lustre, Universal Sin, Volantà Di Amore, and Limits of Reason, Body of Light teamed up with Dais Records for their 2016 LP Let Me Go. This release shows the bands evolved sound from embryonic ideas to fully-realized synth-pop anthems and erotic aesthetics. Let Me Go came full circle under the production guidance of engineer Ben Greenberg (Uniform/ The Men), and each song follows the next with lucid moments of catharsis and romanticism that pull from their self-conscious mysticism and lawless spiritual hedonism.
Hesitant to define themselves strictly as a "synth-pop" collaboration, the brothers incorporate a wide variety of components into Body of Light's sound. They attempt to formulate an unparalleled artistic direction filled with decay, warped tape loops, aging VHS home-movie sound samples from their childhood, primitive waveforms, and processed vocals tinged with harmonic specters. Their aim is to utilize past and present technologies in a way that feels unique, honest and sensible.