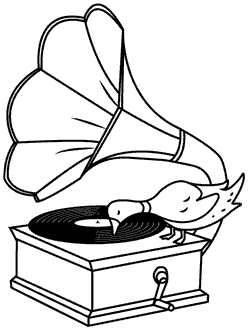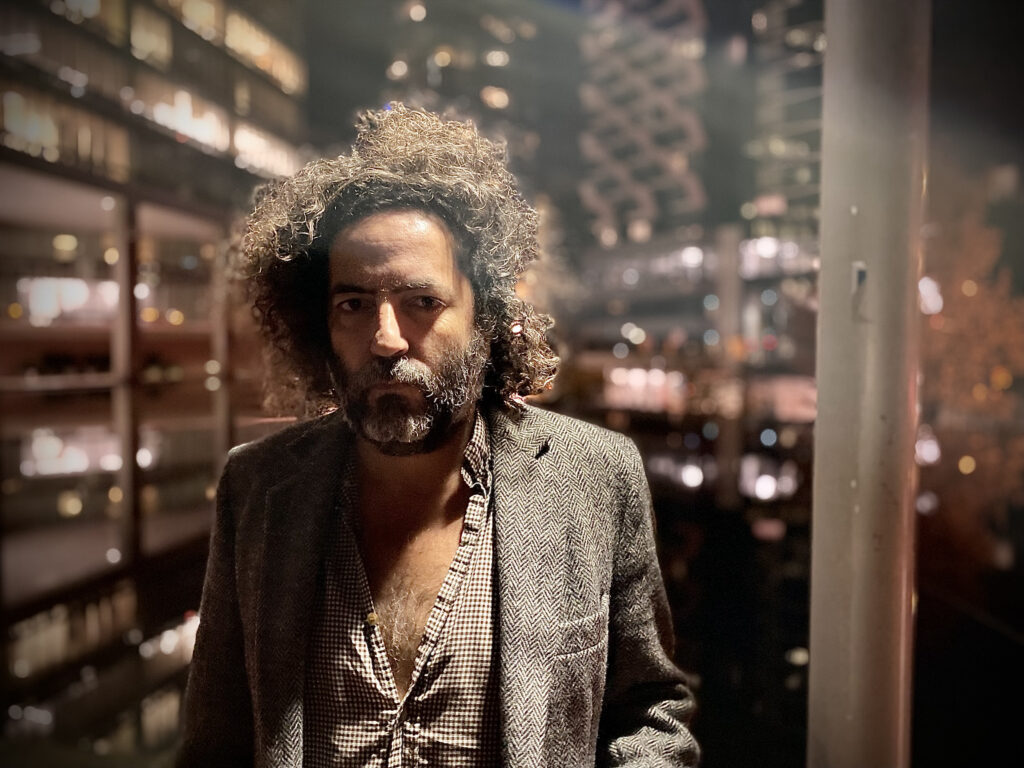 Destroyer's latest album, LABYRINTHITIS, brims with mystic and intoxicating terrain, the threads of Dan Bejar's notes woven through by a trove of allusions at once eerily familiar and intimately perplexing. The record circuitously draws ever inward, each turn offering giddy surprise, anxious esoterica, and thumping emotionality at equal odds. "Do you remember the mythic beast?" Bejar asks at the outset of "Tintoretto, It's for You," the album's first single, casting torchlight over the labyrinth's corridors. "Tintoretto, it's for you/ The ceiling's on fire and the contract is binding." Delivered in a Marlene Dietrich smolder, Bejar's lyrical menace seeps like smoke through the brazen march's woozy synths and dizzied guitar. "There's some character here that feels new to me, a low drawl, an evening gown draped over a piano," Bejar says of the song. Throughout, LABYRINTHITIS insists that everything's not all right, but that even isolation and dissolution can be a source of joy— stepping into the sunlight at the other end of the maze in your ear, Bejar strolling alongside like a wild-maned, leisuresuited minotaur. More than an arcane puzzle for the listener, LABYRINTHITIS warps and winds through unfamiliar territory for Bejar as well. Written largely in 2020 and recorded the following spring, the album most often finds Bejar and frequent collaborator John Collins seeking the mythic artifacts buried somewhere under the dance floor, from the glitzy spiral of "It Takes a Thief" to the Books-ian collage bliss of the title track. Initial song ideas ventured forth from disco, Art of Noise, and New Order, Bejar and Collins championing the over-the-top madcappery. "John is in his 50s, and I'm almost there, but we used to go to clubs," Bejar laughs. "Our version may have been punk clubs, but our touchstones for the album were more true to disco." Bejar and Collins conducted their questing in the height of isolation, Collins on the remote Galiano Island and Bejar in nearby Vancouver, sending ideas back and forth when restrictions didn't allow them to meet. "From the vocal manipulation to the layered electronics, making this record pushed us to a new place, and reaching that place felt stressful," Bejar recalls. "But I trust that that stress is a good feeling." That cuddly anxiety excels in tracks like "Eat the Wine, Drink the Bread," Joshua Wells' percussion and Collins' drum programming pushing Bejar's voice forward. "The whole world's a stage/ That I don't know/ I am going through," he sighs, before reaching the frustrated religious imagery of the title. Lyrically, LABYRINTHITIS embraces a widescreen maximalism, blocks of text dotted with subversions and hedges. Building from the koans of Have We Met, Bejar continues to carve his words precisely, toying with expectations and staid symbols, while Collins' production reconstructs the pieces into a unified whole. "Even though everyone recorded in their own isolated corners, this is the most band record that we've done in the last few years," Bejar says. "Everything's manipulated, but the band is really present, and our plans wound up betrayed by what the tracks wanted. I've written 300, 400 songs in my adult life—I don't know how to do anything else—but this album feels like a breakthrough into new territory."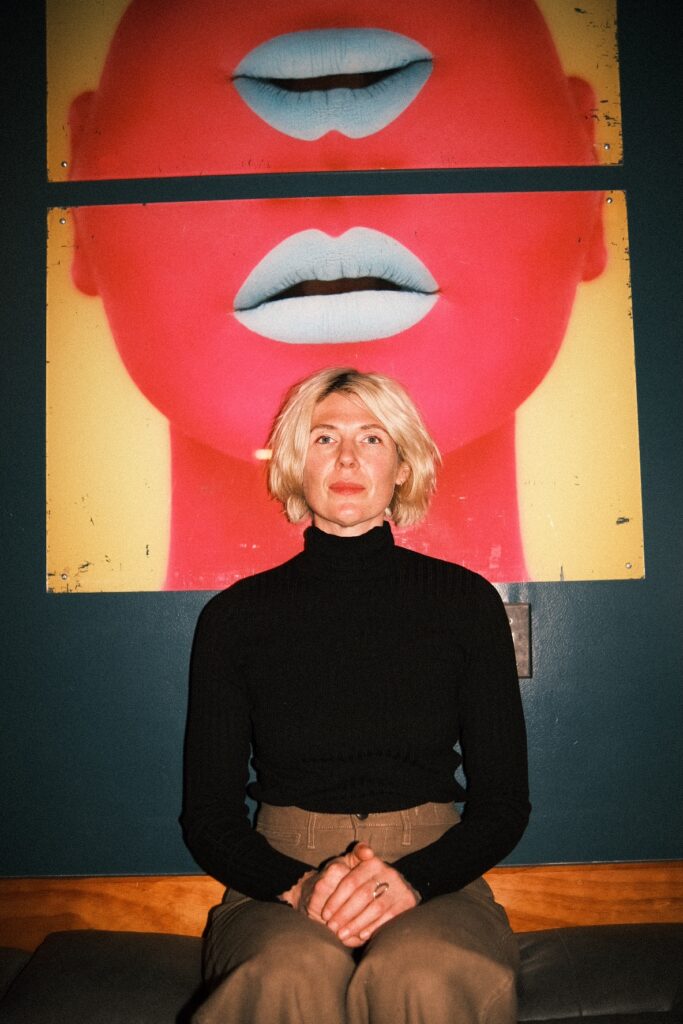 Rosali
Philadelphia / North Carolian musician Rosali (Long Hots, Wandering Shade, Monocot) contemplates life's deeper meanings and surrenders to self-discovery through songwriting, often using the structure of love songs to explore the emotional spectrum of things that one cannot label so easily. Her writing expresses the universality of human nature and shares honestly and personally about loss, love, aging, suffering, confusion, self-doubt and anger. Rosali's music deals with existence and how it permeates through the self and back into the world, transmuting these emotions into songs to provide an opportunity for the listener to inhabit and express their own feelings, like a comforting hand attached to expansive ideas, condensing the deep time of the universe into daily life.
Rosali's debut album, Out of Love (2016, Siltbreeze Records), was a stripped down DIY folk-pop collection of songs recorded with longtime collaborator, Gerhard Koerner (Lily's) in a studio apartment in Philadelphia. It was named one of 2016's top 100 albums by Uncut Magazine. Her critically-acclaimed sophomore album, Trouble Anyway, (2018, SPINSTER/ Scissor Tail Records) showed a maturing self-reflective perspective with a lush full-band sound, featuring a crew of Philadelphia's finest players. As fellow musician Meg Baird described it: "…the natural, warm resonance of her vocal performances share more than anything prescriptive, contrived or confessional ever could. It's a power that comes from Rosali singing these incredibly crafted songs in her very own voice. She walks that tight line effortlessly, inviting the listener in without swallowing them up whole or needing anything back in return. These songs aren't for Rosali, they're for you."
Rosali began her relationship with music and songwriting at a young age, with both parents as active musicians. She recalls fond early memories of falling to sleep listening to her father playing Bach Cello Suites on his acoustic guitar, and her mother teaching her the powerful emotional possibilities of the voice through intense, heart-felt, and beautiful renditions of traditional ballads and folk songs of the 1960s. She grew up very poor and together with her six siblings spent a lot of time singing and teaching themselves how to play instruments. Her ear developed through singing tight harmonies and making up songs with her sisters, expanding her intuitive musical intelligence. Songwriting helped her deal with the confusing emotions and frustrations of a difficult childhood with chaos all around her. "Music was my escape, how I self-soothed and how I learned to express myself " she says.
Rosali's writing process involves a lot of improvisation, playing with language and phrasing, indulging in the possibilities of phonetics to create hooks. In order to best convey the attitude of the song, she focuses on the way the tonality and fluidity of the melodies, harmonies, and cadence relate to the accompaniment. She weaves together intimate lyrics, strong melodic and rhythmic structures, and mellifluous singing while maintaining the free nature of the song's origins, resulting in songs that are vulnerable, honest, and fresh, yet familiar.
.
Rosali has supported and toured with J Mascis, The War on Drugs, Hiss Golden Messenger, Mary Lattimore, Daniel Bachman, The Weather Station, Purling Hiss, Bedouine and more.