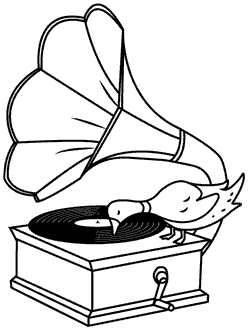 Dark Dazey is an independent, LA-based psych-rock band with a flare for genre bending. Together, this council of audio fiends and soundscape magicians fuse aesthetics from metal, punk, jazz, and country seamlessly into a modern and unique psychedelic rock framework.
They excel on the live stage, breathing new life into their lush studio recordings and roping the audience in on the way. Count on beautiful and often haunting harmonies, face melting guitar riffs, and high intensity jams all in the spirit of theatrical fun. Throughout the show, Dazey invites the audience aboard for any number of communal activities from clapping and crouching to demonic chanting and sticking it to the NRA. It's groovy, boisterous, and no one is having more fun than the band.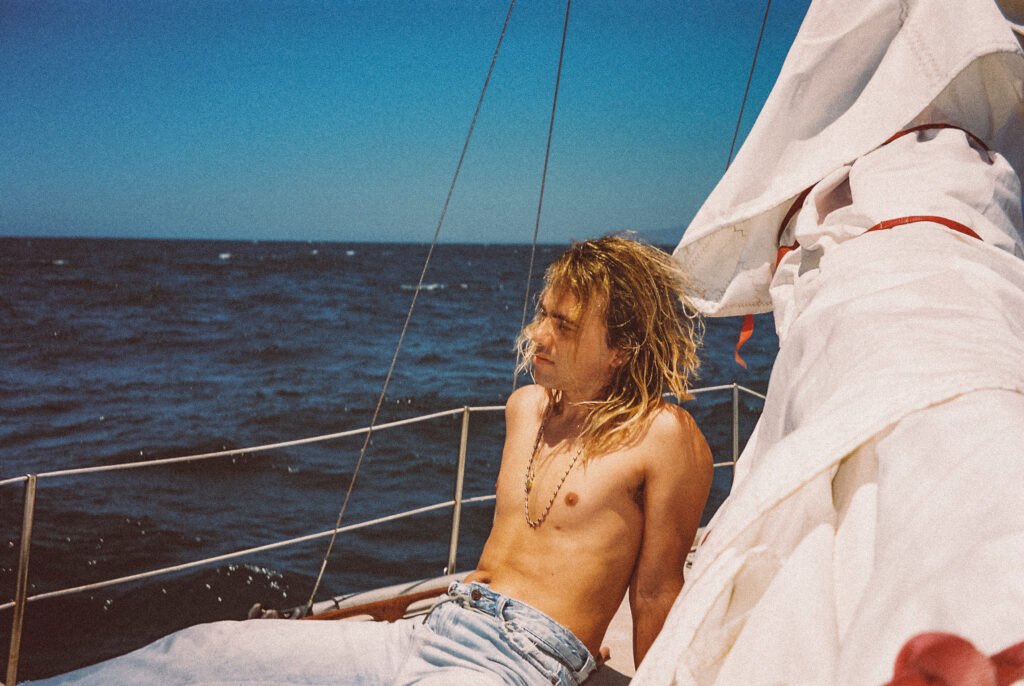 Golf Alpha Bravo
Golf Alpha Bravo is the adopted moniker of Australian singer/guitarist Gab Winterfield. His is a unique brand of Surf Blues—a siren to a childhood of growing up on the coast of Sydney Australia: an eternal loop of surf, skate, Frusciante and Hendrix…
Gab began his career at 16, signing his first record deal and cutting his first LP with Universal/Modular with highschool band 'Gh9stw99d'
He would then graduate high school, and move on to form Jagwar Ma as lead singer and guitarist, which would open the world to Gab—touring alongside fellow Aussie's Tame Impala, Foals and noteworthy festival performances at Coachella and Glastonbury, ACL among others.
In his final form, Golf Alpha Bravo uncovers a new authenticity.
Stripped of any embellishment, Golf Alpha Bravo presents live as a a classic trio. Gab sings and plays guitar accompanied with bass and drums.
Wavey verbed up guitar tones, dissolve into gravelling howls from the guitar amid mid- and up-tempo grooves & melodic bass lines;
Pooling together to create a cool colored collage, reviving the essence of groove from our collective stone age.
His First single 'Groove Baby Groove' won the respect of the likes of Noel Gallagher, quoted to have said 'it's a great f*n tune' and Gab's recent solo performance at the Britely had one Beck in the audience.
Off the back of two national tours supporting Greta Van Fleet and Dope Lemon in 2019 amongst the chaos of 2020, Gab released his debut titled the Sundog LP.
Called by indie press as 'Surf Blues' The Sundog was widely if not modestly well received, with tracks 'Blue Wave' landing on Matt Wilkinson of Apple 1 radio 'best new rock playlists' as well as being well received among tastemaker press like the NME, bringing a new expansion to the fanbase.
In the close of 2021 Gab released three new singles. Smoothie, Destino and Melt Away following a tastemaker tour across the US including live performances in New York, Los Angeles and across California.
Gab also filmed a live concert atop the Griffith National Park Hills titled 'Heaven on Earth' which streamed across twitch via school nights channel.
With 2022 bringing about a new equilibrium to the touring eco system, GAB is delighted to be heading on the road with LA locals Dark Dazey in support of his sophomore record titled 'Ghosts, Aliens and Beatniks …or the Surf the Coffin Odyssey' out September 2 via Treasured Recordings.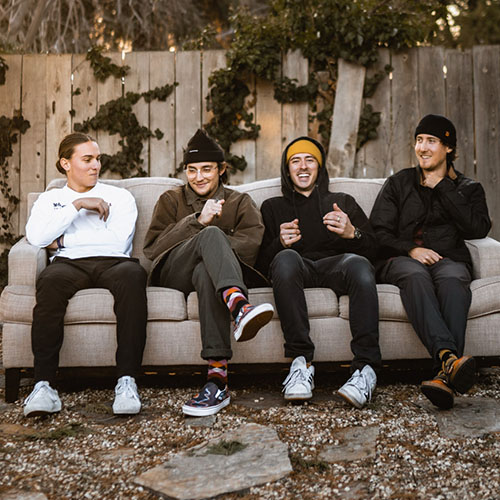 Leading Lines
Leading Lines make chronic, super-dank indie-alt/psych tunes in their front room in Boise, Idaho. The four-piece started making music together in 2020 and released their self-titled EP the following year with their 2nd EP following suit the next year. With the help of some guest performances on each project, their catalog blends inspirations from jazz, punk, indie, and metal.