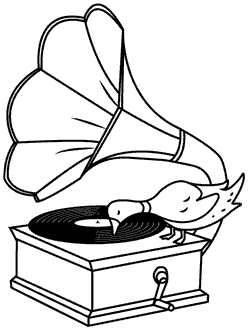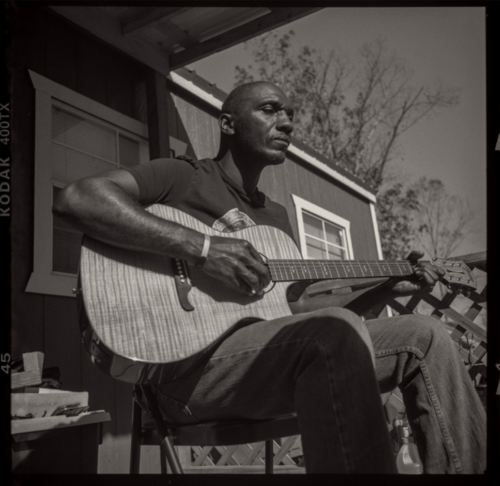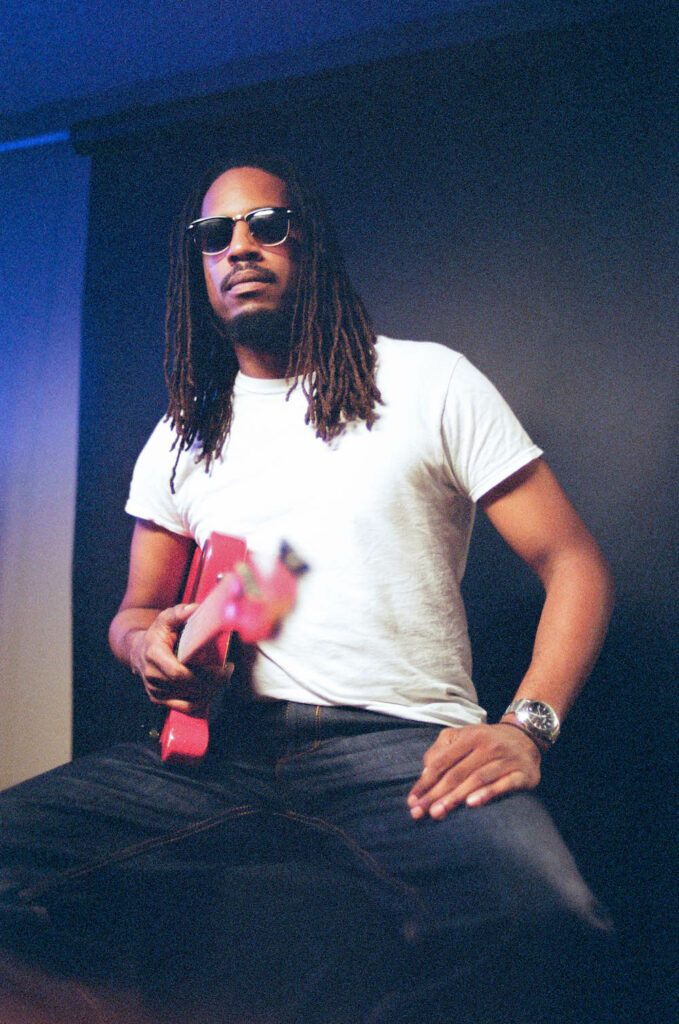 Take one glance at the iconic tintype photograph which serves as the cover to his new album, Benton County Relic, and you know immediately that Cedric Burnside is the real deal. "When I first saw it, I thought I looked like an outlaw," he laughs.
The 39-year-old still lives on several acres not far from the Holly Springs, Mississippi, home where he was raised by "Big Daddy," his grandfather, the late singer/songwriter/guitarist R.L. Burnside whom Cedric famously played with, just as his own father, drummer Calvin Jackson, did. Cedric was literally born to the blues, more specifically, the "rhythmically unorthodox" Hill country variant which emerged from Mississippi, where he grew up surrounded (and influenced) by Junior Kimbrough, Jessie May Hemphill and Otha Turner, as well as delta musicians T-Model Ford and Paul "Wine" Jones.
Grammy-nominated in 2015 for Best Blues Album for the Cedric Burnside Project's Descendants of Hill Country, as well as the recipient of the Blues Music Awards honor as Drummer of the Year for four consecutive years, Cedric's latest album offers a showcase for his electric and acoustic guitar, recording 26 tracks in just two days with drummer/slide guitarist Brian Jay in the latter's Brooklyn home studio in a rush of creativity. It's his first release for Single Lock Records, the Florence, Alabama label headquartered across the Tennessee River from the legendary Muscle Shoals Sound Studio and responsible for critically acclaimed records by John Paul White, Nicole Atkins, Dylan LeBlanc and St. Paul & the Broken Bones.
And while Cedric humbly refers to himself in the album's title, the music within is anything but ancient, the rich tradition of Hill country blues dragged kicking and screaming into the modern-day with crackling electricity amid its nod to life's essentials. If the blues has traditionally been about getting through hard times, Benton County Relic offers the kind of deep baring of the soul that enables us to transcend oppression, whether in the 19th century or in the precarious present.
There's blood on these 12 tracks, from the matter-of-fact recitation of his poverty-stricken childhood without running water, radio or TV in "We Made It" ("I come from nothin'/I done been lower than low/I keep my head straight/No matter how low I go") and the description of a "Typical Day" ("I wake up in the mornin'/Sun shinin' on my face/I drink a cup of coffee/I might roll me a J") to the loss of family endured in "Hard to Stay Cool" and the unrequited passion of "There is So Much."
"I write my music according to how I live my life, the things I'm going through at the time," insists Burnside, who lost both his parents, an uncle and his younger brother Cody over the last few years. "I love music so much. It's really something I can turn to when I'm feeling down and out, and in pain. Whether it's the heartache of breaking up with a girlfriend, or frustration at a dispute with a family member."
Burnside has brought a music that started as an expression of grief and a will to survive into a modern-day art form that is both timely and timeless, a glimpse of myth and insight into the human condition. "Back in the day, it wasn't heard as music, but more like 'somebody help me, I want to get out of this situation,'" says Cedric. "These days, anybody can have the blues. Some people deal with loss by going out and getting drunk or even killing themselves. The blues is about surviving through those hard times, telling the world what you've been through, and how you came out of it."
Cedric's blues cover a wide range of different emotions. "Give It to You" is an expression of pure sexual desire, a traditional blues trope. Burnside explains, "That kind of stuff still goes on in the world today," he says. "It has happened to me, and I'm sure it has happened to a lot more people. Whether it's politically correct or not, it's the truth. And that's how I write my music. It might seem harsh or messed-up, but it's real."
"Call on Me" is a song penned for his three daughters, ages 13 to 17, about being there emotionally, if not always in person, given his hectic touring schedule. "I just want them to know, what I do is not just for the fans, but for them, too."
The traditional "Death Bell Blues" is a tribute to his own "Big Daddy," R.L. Burnside, who used to perform the song, once covered by Muddy Waters and countless others. "I did it the same way 'Big Daddy' did it," he says. "I want to let the people know where my music comes from."
On "Ain't Gonna Take No Mess," Cedric insists he's performing the music he wants, regardless of what anybody else says. "I've been playing almost 30 years now," he exclaims. "It's who I am, what I am. I am Hill country blues. This is my whole life, and I'm not going to listen to anyone who tells me what I can and can't do. I just thank God that Single Lock Records let me be with my music."
Cedric has both played and recorded with the North Mississippi Allstars (Luther Dickinson gave him his first electric guitar), Widespread Panic, Jimmy Buffett, Bobby Rush, Hubert Sumlin, Black Joe Lewis and the Honeybears and the Jon Spencer Blues Explosion. He was also featured playing drums alongside Samuel L. Jackson in Craig Brewer's 2006 feature film, Black Snake Moan, which was in part a tribute to his grandfather R.L. and other iconic bluesmen.
Now planning to tour with collaborator Brian Jay to promote the new album, Cedric eschews politics in favor of the personal. "I know there's a lot going on in the world," he says. "But I try to give it all to God and let Him handle it. Politics divides people. The blues brings them together. A bluesman has to find a way to make it through."
Cedric Burnside isn't content with just making it through. On Benton County Relic, he brings the blues alive for a new generation of fans weaned on the likes of White Stripes and the Black Keys. And why not? That's all he's ever known.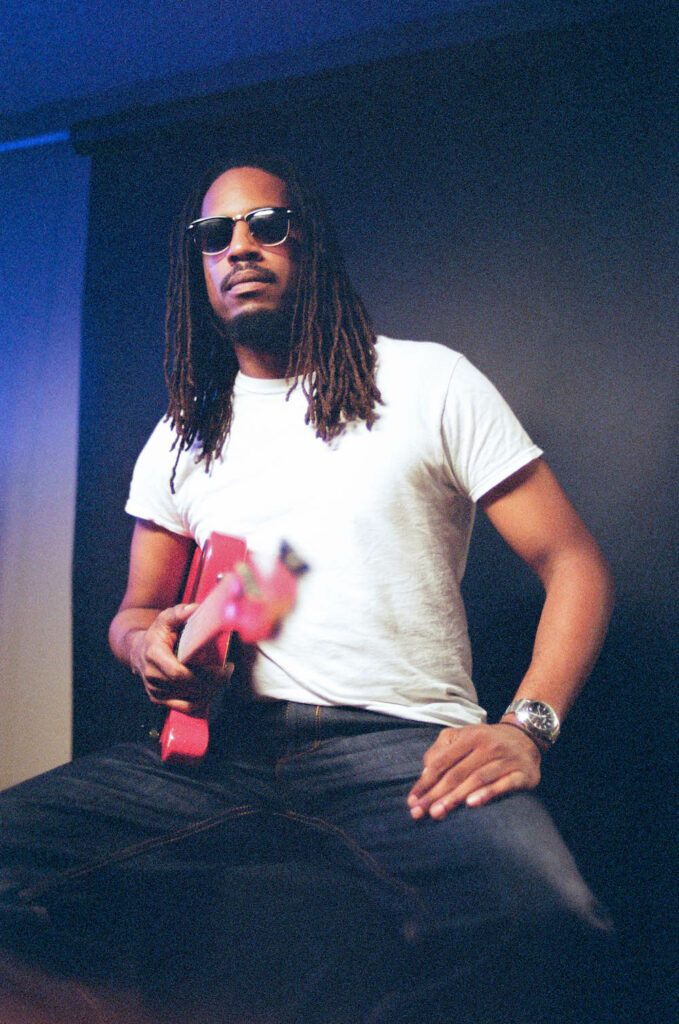 Black Joe Lewis