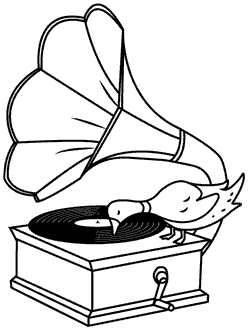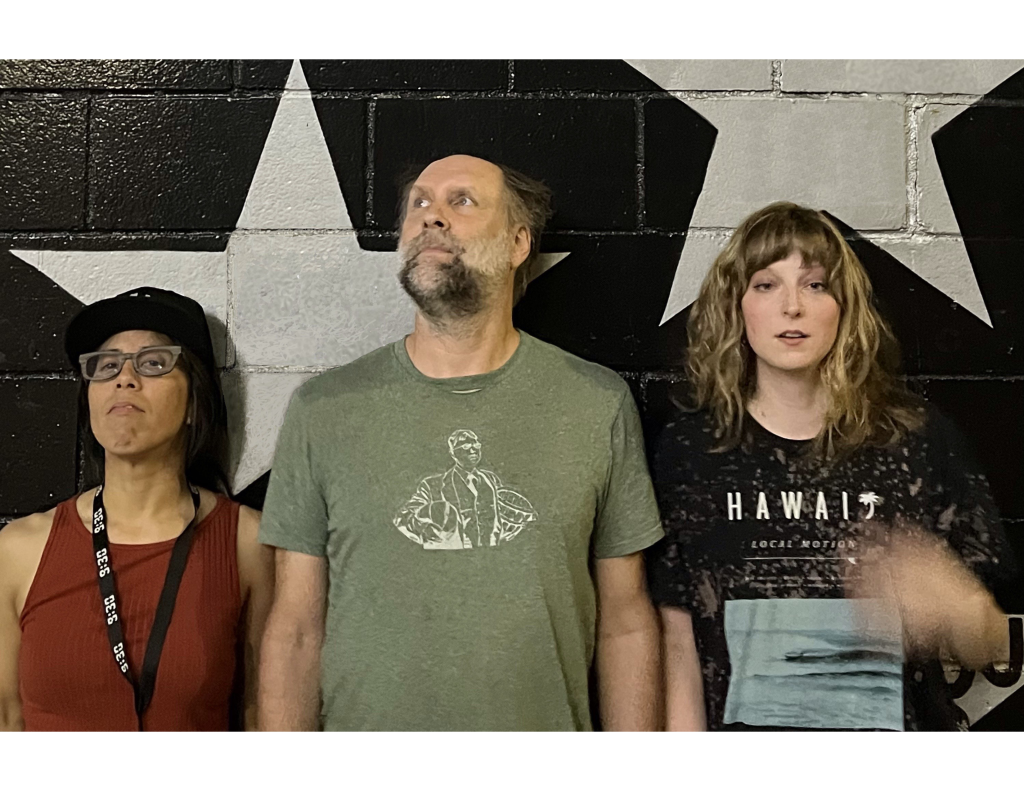 Built to Spill is Doug Martsch, Teresa Esguerra, and Melanie Radford.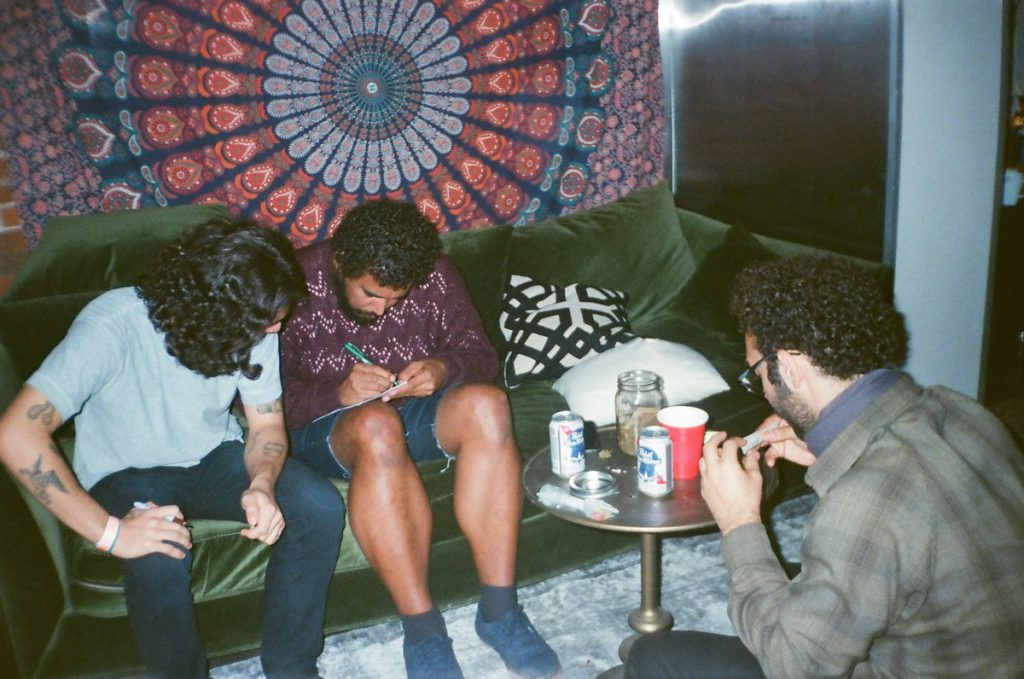 ORUÃ
ORUÃ is a child of downtown Rio de Janeiro, was born at night and attends the parties at dawn. Free jazz made by poor guys. Working class' kraut rock. Raw and sophisticated, their ochre-tinted sound does not fit into the artificial color palette of a neo-psychedelic wave which is ever more dependent on pedals and effects. With afrobeat, Clube da Esquina, some classic Matador Records, 70's riffs, amulets, space cookies and a cassette tape recorder on hand, the power trio has embarked on a journey way off the beaten path. In June, they released their second album, ROMÃ (pomegranate in English), and kicked off another tour across the US, opening for Built to Spill (which includes two members of Oruã in its current formation). Lê Almeida, Phill Fernandes and João Luiz are on the warpath, but maintain a serenity of those who have never needed money to propel their art.
ROMÃ is the 103rd release by Transfusão Noise Records. The DIY label was founded by Lê Almeida in 2004 in Rio de Janeiro, Brazil. Most of the catalog was recorded by the prolific Lê Almeida, including several side projects and his solo work.
In March, Oruã traveled for the first time to the United States, playing in the Pacific Northwest, when they recorded a KEXP session (not released yet). From May to June, the band passed through more than 15 European countries in just one month. On Jun 21 Oruã started another Amarican tour, with more than 30 dates until the end of July.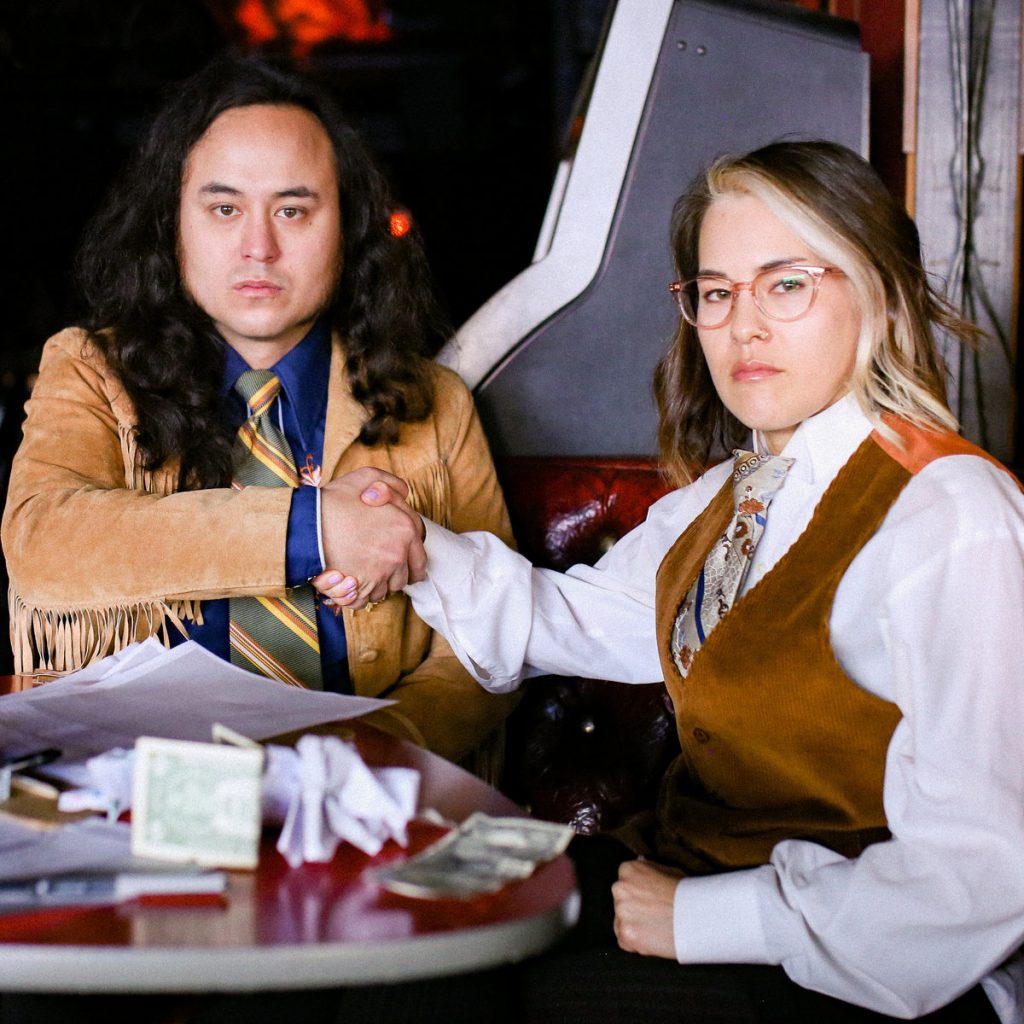 Dirt Russell
"Dirt Russell is what happens when a snarling werewolf and a time-traveling resistance fighter from the age of The Great A.I. Uprising have a meetcute in a ghost town under a full moon."
– Dusty Aunan (our best friend)