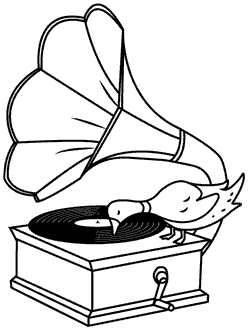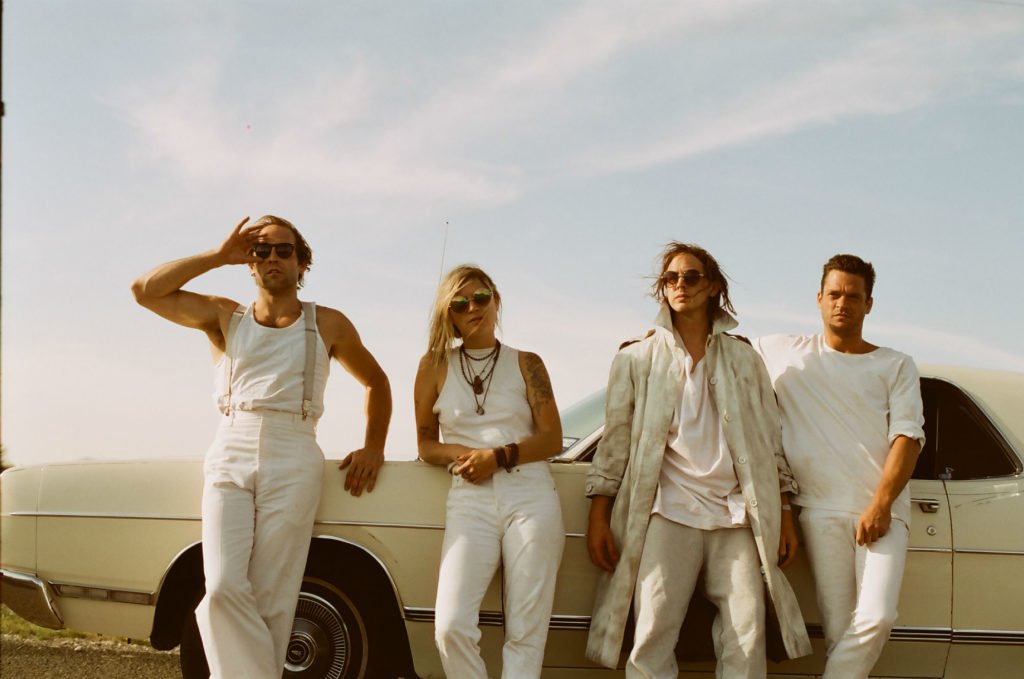 Stick your head out the window and sniff the air: there's a blizzard of badness brewing, and it's not blowing over anytime soon. Sure, the political leaders, bullies, and other villains of various venoms are dominating the headlines, but these days the list of troublemakers extends well beyond the usual suspects.From their home base in the Heartland, Tulsa, Oklahoma's BRONCHO have a unique vantage point from which to survey the sins. Churning out thoughtful, nuanced rock and roll with an art school spiritand a punk rock heart since 2010, the band's fourth album, Bad Behavior, finds them leaning into their strengths for their strongest effort yet. Following the catchy, playful vibe of previous albums Can't Get Past the Lips(2011) and Just Enough Hip to BeWoman(2014), as well as the deliberate sonic intent of 2016's sludgy, moodier art piece Double Vanity, the new record reveals BRONCHO's fly-on-the-crumbling-wall vision of our moral climate, complete with a reenergized, accessible sound and the charmingly sardonic, smiling-while-sneering delivery of singer and bandleader Ryan Lindsey."It's a reflection of the current world: everybody's been acting badly over the last few years so we made a record about it," Lindsey says. "There are multiple ways of portraying something as 'bad,' and there are moments of self-reflection throughout the record as though we could be talking about ourselves—but not necessarily. It's observational, like we're looking through muddy binoculars from a distance. It's a blurry mirror image of the times from where we sit."Lindsey (vocals/guitar) and the band—Nathan Price (drums), Ben King (guitar), and Penny Pitchlynn (bass)—are a tight unit who have seen their songs featured at influential TV and radio and have toured the U.S. andEurope, including arenas with the likes of Queens of the Stone Age, The Growlers, Portugal.The Man, and Cage The Elephant. In the gritty warehouse district of Downtown Tulsa they have carved out a physical place for themselves, an industrial blank space where BRONCHO can experiment with sounds, performance, visuals, and more. It's where they recorded Bad Behavior with producer Chad Copelin in the first half of 2018, a controlled process that allowed them to work at their own pace and by their own standards, almost like a secret club. Bad Behavior slinks and purrs with a sense of lascivious flirtation. Lindsey sings with a mischievous twinkle in his voice, peppering his verses with suggestive uh-ohs and ahhs and at times barely pushing out his words to thepoint of whispering. Lines like "You caught me in the weekend/You caught me with your boyfriend" ("Weekend") and "I got a thing for your mother/I got a thing to teach your father" ("Family Values") match the primal pulse of the songs' moods and vibes, andtheir pop sensibilities create a world where T. Rex, Tom Petty, The Cars, and The Strokes collide. "Keep It in Line" chimes along to a driving, pepped-up beat and serves as both the album's catchiest moment and its closest swerve toward ethical commentary, as Lindsey's narrator demands to be reminded of his place in the world while attempting to submit to his misgivings. The result is less an act of penance and more of honest reproach, an ultimate judgment that is matched in its directness only by the following track, "Sandman," an overt yearning for pleasure that Lindsey calls the band's answer to The Chordettes classic "Mr. Sandman."The record is filled with references to religion, sin, drugs, vice, and scandal bubbling just under the surface. It's a palette familiar to anyone who has ever turned on the evening news, which Lindsey admits was a huge influence on him. "Through the writing process I watched a lot of CNN, and man there's a lot of bad behavior there," he says. "Not to mention that there's a company making money off of people watching their depiction of it all. From an entertainer's standpoint I get what they're doing, calling everything 'breaking news' and keeping people glued, but taking up that kind of space can't be good for society. Although it's pretty fun to watch."Can all this unsavory activity exist without taking sides? Lindsey holds tight to his role as a relayer and is comfortable with leaving it to the audience to cast their own lot. "We're assuming that everybody is coming from a
certain set of values, but ultimately that's impossible," he says. "There's a lot of people who think a certain way about the world and aren't as shocked by these things. Maybe we're simply trying to start the conversation. The best news is just a report of what's going on, without bias. This record is a non-biased, non-profit reporting on what's going on in the world. Part of it's an exploration in solving those problems, on a personal level and ultimately on a cultural level."Bad Behaviorrepresents a picture of a band that have crushed their own commercial expectations and are doing what they want to do at their own pace. They've cleaned the slate and quietly made a return with urgent, bonafide pop songs. If you want to catch a whiff of Bad Behavior, simply stick your head out the window and breathe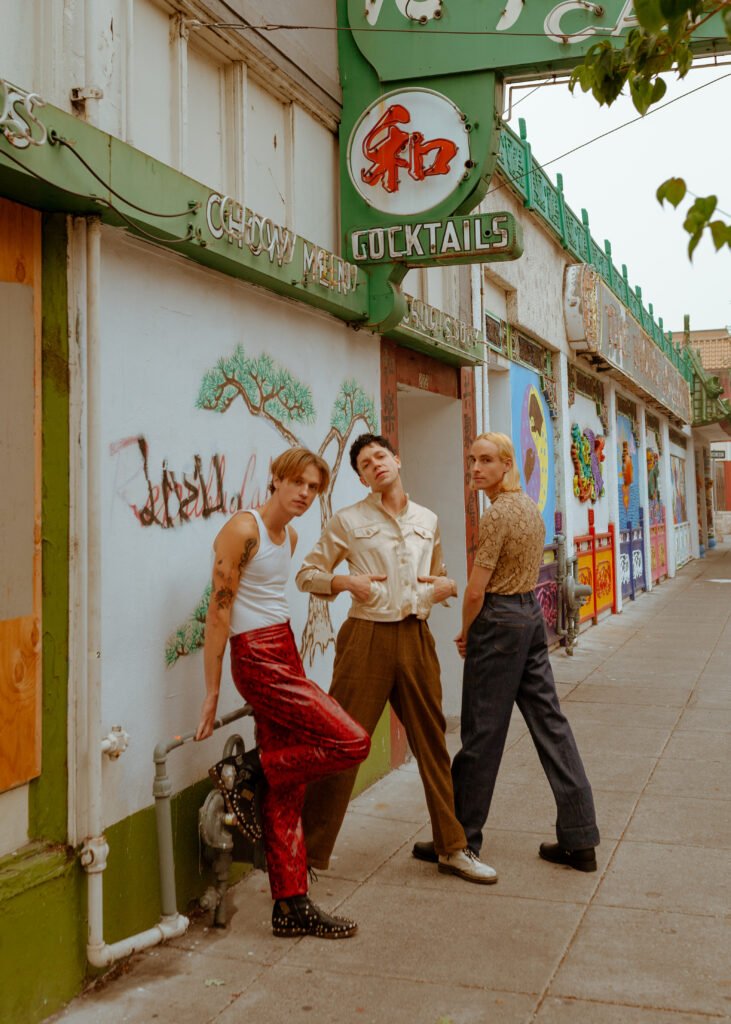 Hot Flash Heat Wave
Hot Flash Heat Wave is here to take you away—to put your head in the clouds for a few minutes, if only to enjoy the view. The San Francisco trio of Adam Abildgaard, Nick Duffy, and Ted Davis have built a loyal following and constant buzz over the last several years, with the 2019 EP Mood Ring standing as their most kaleidoscopic work to date. Merging the quintessential melodies of pop's past with contemporary touches to forge something truly unique, Hot Flash Heat Wave is just starting to create their own sonic world.
All three members of Hot Flash Heat Wave have known each other since high school, playing together in various incarnations even while temporarily spreading themselves out across the California landscape after graduating. After a few years in the scene, Abildgaard and Duffy eventually formed the band in 2010: "It was really just for fun," Abildgaard explains. "We were doing it because it felt good." Davis joined the duo shortly thereafter.
The band's 2015 debut Neapolitan was crafted in the SF house they lived in together, with heavy influences from the Bay Area's burgeoning garage rock scene. "We'd get together in the living room, talk about the songs, break into groups and work on the tracks," Abildgaard says. "We were figuring out how to write together and discovering what works best with that process."
The 2017 follow-up Soaked saw Hot Flash Heat Wave loosening up their sound, with lush classic rock and pop influences seeping into their heady brew; it was also their first record where the trio had full autonomy in the studio. "It was an empowering exercise for us as producers, because we had access to a candy land of new equipment," Duffy remembers.
Last year's Mood Ring EP launched the group into another realm entirely—their truest-to-heart release yet, synthesizing a wide range of influences encompassing My Bloody Valentine, Frank Ocean, New Order, and Toro y Moi into something that sounded truly their own. Lead single "Glo Ride" bounces with a slight R&B tilt against a dark, trippy atmosphere, while "Sky So Blue" finds the band spiralling into full-on psychedelia, complete with layers of spell-casting keyboards and a wonderfully zonked-out breakdown.
"It's the first record where we felt fully in charge of our sound and direction," Davis comments on the creative strides made on Mood Ring. "We were writing more personal music, letting go of ideas about what we should sound like and exploring vulnerable, exciting places." And the future only seems brighter from here: with a new LP coming in 2021, Hot Flash Heat Wave is preparing for the next step up the staircase in their absolute blast of a sonic trip, with determination to elevate their craft in the process.
"Everyone wants to be able to listen to a song they relate to when they're feeling down," Abildgaard says when discussing the band's dedication to their music. "When we write these songs, it's like a healing experience for me, and that's what I want others to feel too."
Written by Larry Fitzmaurice
Rinse & Repeat