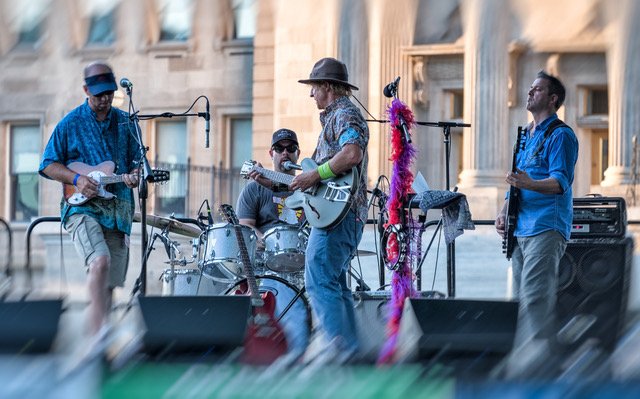 Bread & Circus play melodically stout, catchy, steep and deep Northwestern boogie rock and soul music. Rolled up in rhythmically structured, often improvisational arrangements for a truly live "in the pocket" feel. Each show is different. No defined script here. Not with this band. Songs are played with earnest energy and jam packed with honesty, boundless expression and evocative nature. Hell bent and quite content on making you move your feet and soothing the soul.
Bread & Circus's latest record, "Titanic Love Affair" was released in July of 2018. It follows their critically acclaimed debut, "Fortune Favors The Bold" from 2014.
Based in Boise, Idaho, the band tours all over the Northwest and feel so very fortunate to have shared the stage and bill with some stupendous musicians and bands. Artists such as: moe., Galactic, Karl Denson, Con Brio, Lettuce, Kitchen Dwellers, Rubblebucket, Band Of Heathens, Jerry Joseph And The Jack Mormons, Moses Guest, Yamn, Hot Buttered Rum String Band, The Shook Twins, Dead Winter Carpenters, Blue Lotus, Kyle Gass Band ( Tenacious D ), Stan Ridgeway ( Wall Of Voodoo ) and others.