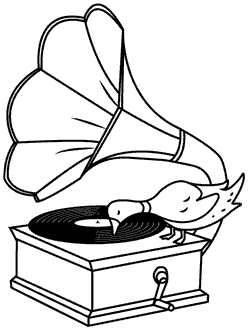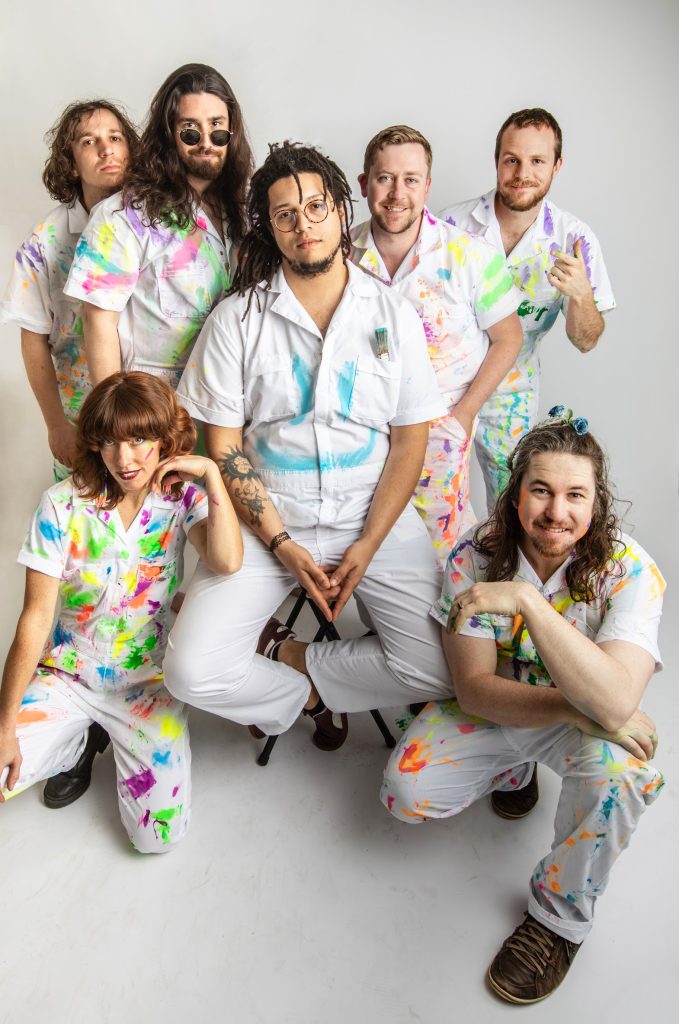 Boot Juice has been gaining buzz with its high energy performances and party-sparking reputation. The band features electric and acoustic guitars, three vocalists, bass, drums, trumpet and alto saxophone. Boot Juice shifts effortlessly between driving bluegrass and americana into cosmic rock n roll. They deliver three part vocal harmonies and dynamic instrumental arrangements with a sultry dose of blues and soul. The collective effect leaves crowds little choice but to shake it down on the dance floor.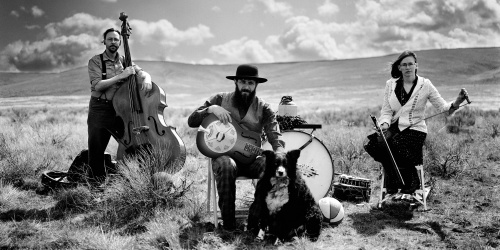 Hillfolk Noir
Built on more than 15 years of tradition, today's Hillfolk takes their acoustic guitar, double bass, and "anything you can find at a hardware store" sound and integrates driving drums and an electrified sound, kicking down limitations to create a vibe that goes beyond their Americana "junkerdash" roots. Want to call it bluegrass's trouble-making cousin? Fine by us. A bit of string-band blues? Sure 'nuff. A concoction of electrified rockin' soulful folksy witchcraft mayhem? Now you're talking, mama. The indelible through-line is rooted in the band's song craftsmanship. From mountains of frontman Travis Ward's ragged, spiral-bound notebooks comes the hard and tender. They can blow the roof off the place or draw you around the fire with their earnest musical narratives of the back alleys, the open range, and the front porch. They paint with sound the earnest stories about the lives of lovers, law-breakers, and the lion-hearted. Heroes and outcasts alike. Hailing from Boise, Idaho, the always young-at-heart Hillfolk Noir has been carving their own musical path for 15 years. Grab a cup of juice and ease on down to enjoy these newfound Hillfolk vibes. "If John Steinbeck owned a speakeasy," said John Doe (X, the Knitters), "Hillfolk Noir would be the house band."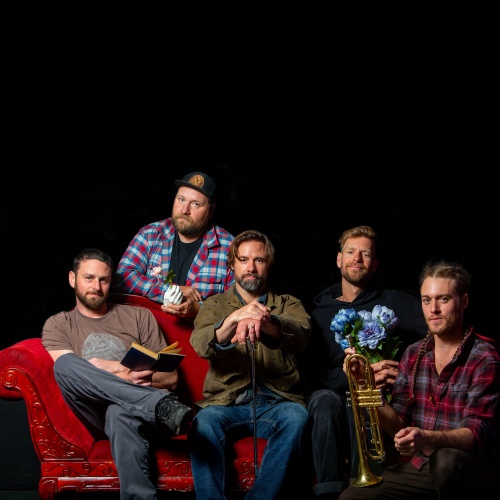 Sheep Bridge Jumpers
The Sheep Bridge Jumpers are a Americana folk band born on the banks of the Big Wood River in Ketchum Idaho. Their story telling style of music and multiple harmonies will make you want to sing along, grab the hand of the person next to you and move your feet.