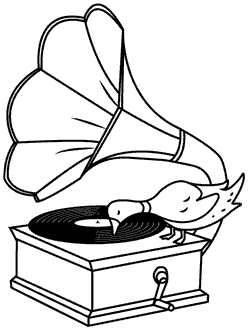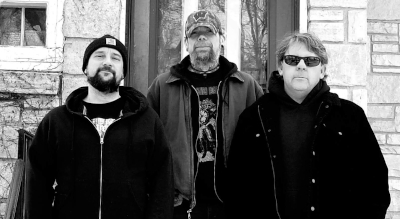 Bongzilla formed sometime in 1995 in Wisconsin, quickly composing a host of songs inspired by their marijuana. Very little is known about the early years of the band except for their appearances on a host of split and EP releases between 1996 and 1999, the first being Mixed Bag on Rhetoric Records in 1996. Following a split with MeatJack another 7″ EP entitled Hemp For Victory (Named after the vintage educational/propaganda film of the same name) was released on Thunder Lizard. Two more splits followed the same year and eventually Bongzilla was signed to Relapse Records.
The first release on this label was Methods for Attaining Extreme Altitudes released on CD on 27 January 1998. The band at this point made yearly appearances at the Milwaukee Metalfest, notably 1999 and 2000. The band's debut studio album Stash saw it's release on 20 April 1999 to positive reviews. A split with Corrupted, Noothgrush and Dystopia entitled Twin Threat To Your Sanity followed.
The band's second album saw release via Howling Bull America (With a reissue three years later via Relapse). Apogee was released on 11 May 2001 and showcased three new songs along with live recordings from 1998. A compilation of all of the band's EPs and splits to that point entitled Shake: The Singles saw release the next year. The band's third album Gateway saw release via Relapse on 3 September 2002.
Amerijuanican and Hiatus (2003 – 2009)
Bongzilla would begin 2003 as part of the Relapse Contamination Festival, with their performance being released as a live album the next year. The band sporadically played shows and tours, with notable appearances at various festivals.
A lineup change prompted one Dixie Dave Collins to join the band as their bassist, leading them to record the band's fourth album. Amerijuanican was released via Relapse on 27 September 2005 to positive reviews and featured a cover of "Champagne and Reefer" by Muddy Waters. The band toured and remained active until 2009 when the group quietly took a hiatus, their last known show being Forward Fest alongside the likes of Bob Mould, Detroit Cobras and Neko Case to name a few.
Barbarian Records would reissue the Shake compilation as Nuggets in 2007 with three bonus tracks while Relapse would reissue Stash with the Methods for Attaining Extreme Altitudes as bonus tracks.
Return (2015 – Present)|
In April 2015 it was announced Bongzilla was reforming with the Gateway lineup, first announcing a tour of Europe including dates at Heavy Days in Doomtown and Temples Festival along with a single date in NYC. The band followed up with a four-date tour of the West Coast USA, a tour of the east coast USA and an appearance at Desertfest Belgium.
Bongzilla would follow with a tour of the United States alongside Black Cobra, Lo-Pan, Against The Grain and Kings Destroy the next year and make an appearance at Maryland Deathfest. The band toured the USA again that fall with Wizard Rifle and Buzzoven on select dates.
Bongzilla began 2017 with a local show in Wisconsin before embarking on another European tour, playing the likes of Roadburn Festival, DesertFest Berlin, DesertFest London, KrisionFest (Their first ever appearance in Spain) and have begun working on material for a new album. Bongzilla have also set course for a 2018 European tour with Dopethrone and Sons of Otis. Bongzilla would tour and perform several festivals in 2018 and 2019. In late 2018 Totem Cat Records would release a 14 song compilation of the Bongzilla early split / live material under the album name Thank You Marijuana. In early 2020, Bongzilla started their own label called Gungeon Records and released a re-issue of their classic album Apogee.
However, in March of 2020 it would be announced that Cooter Brown would retire from the band due to health and family reasons, with Bongzilla choosing to continue as a thunderous three-piece. During Bongzilla's first tour as a thunderous three in March of 2020, the tour was cut short due to the coronavirus pandemic. A few months into the pandemic, Bongzilla began rehearsing and recording for several different record projects – A limited Wake Brewing 7 inch, a full length album titled Weedsconsin, an LP split with the band Tons, and a 7 Inch Split with Boris, the first of a 7 inch Split Series released on Gungeon Records. All projects were recorded at Future Apple Tree Studios in Rockford, Illinois in October of 2020 by the legendary John Hopkins before his sudden and unexpected passing in the late fall of 2020.
Bongzilla announced signing to the Italian label – Heavy Psych Sounds on Janurary 21st of 2021. Bongzilla is preparing for the release of their new full length album Weedsconsin, as well as a limited 7 Inch from Wake Brewing, followed by the Bongzilla / Tons Split for the HPS series – Doom Sessions, as well as the 7 inch split with Boris on Gungeon Records.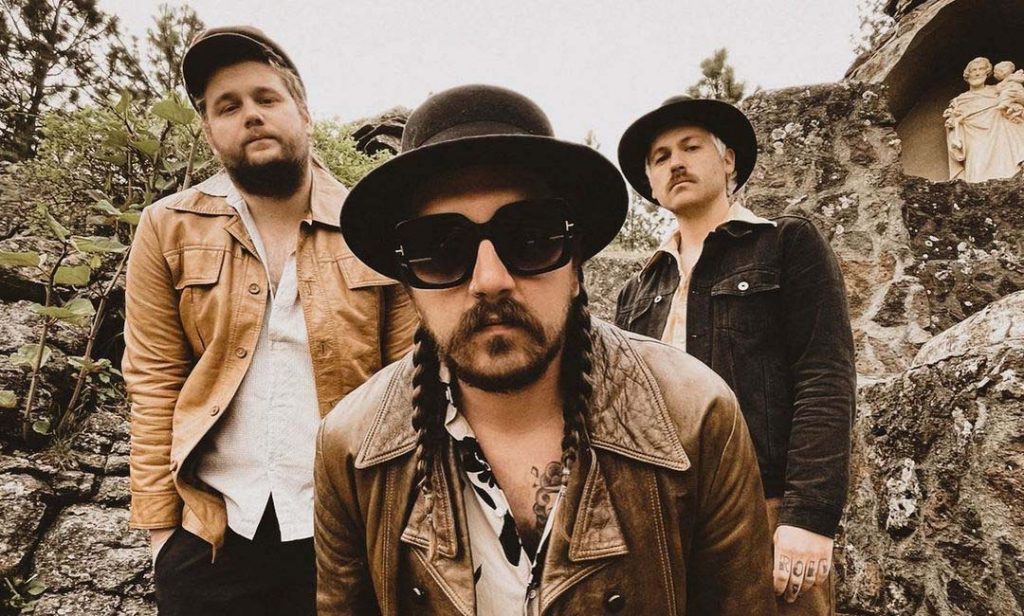 Kadabra
In 2020, a year wrecked with cultural dissent and a global pandemic, fellow musicians and long-time friends Garrett Zanol and Ian Nelson decided to create a band that would pull influence from a few of their favorite musical acts. After retaining the talents of their favorite local drummer Chase Howard, the group got to work on writing an album that illustrates their current climate.
Kadabra from Spokane, Washington U.S., delivers the eerie psyche crawl of acts like Dead Meadow and the heavy fuzzed riff grime of Black Sabbath. In fall the of 2020, they tracked their debut album with Dawson Scholz, and it is set to release this fall on Heavy Psych Sounds Records.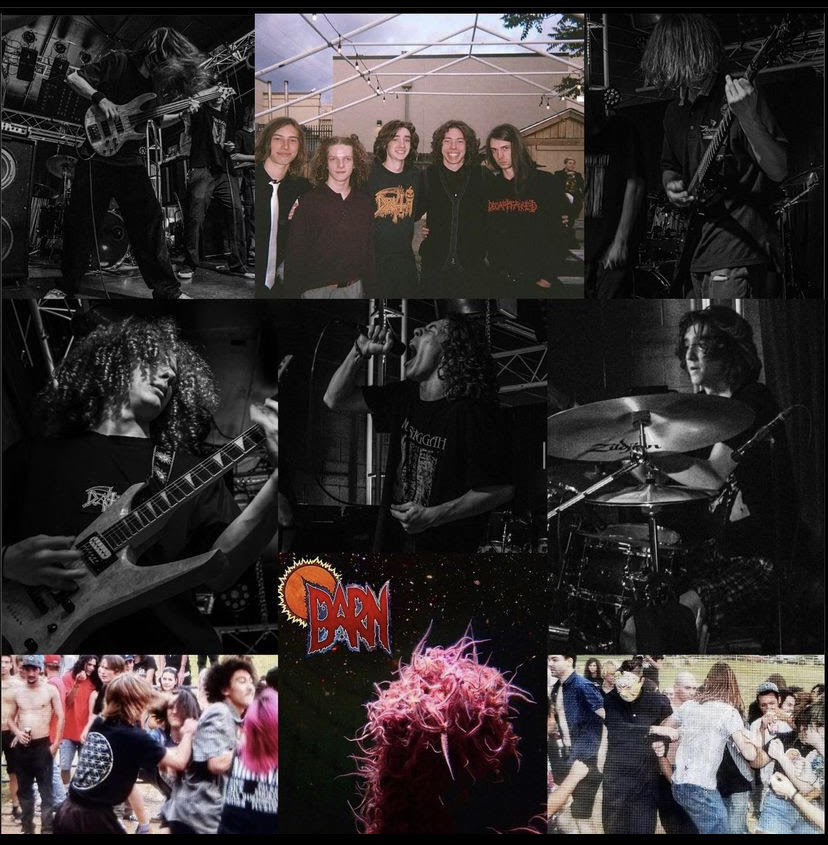 BARN
Barn contains five members, all long-time friends from school and the skatepark that formed the band in 2019 and released their first album under the name "Barn" in 2020. Recorded at London's house on logic pro and Ripple Studios from OneStone. Since then, shows started out in backyards at various members' houses but as the pandemic lightened up Barn was the first to reopen the legendary Shredder Boise, packing up the venue one of the most it's ever been. The band has been working hard the past couple of years to finally release their sophomore album"Habitat" which is out now on all streaming platforms.
Members of the band:
Reece Howell (19) Vocalist
London Howell (20) Guitar
Dante Haas (19) Drums
Indy McCarter (17) Guitar
Ian Dodd (19) Bass