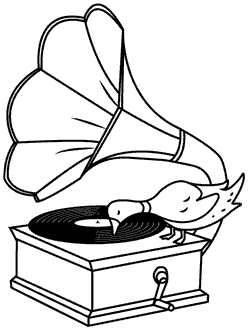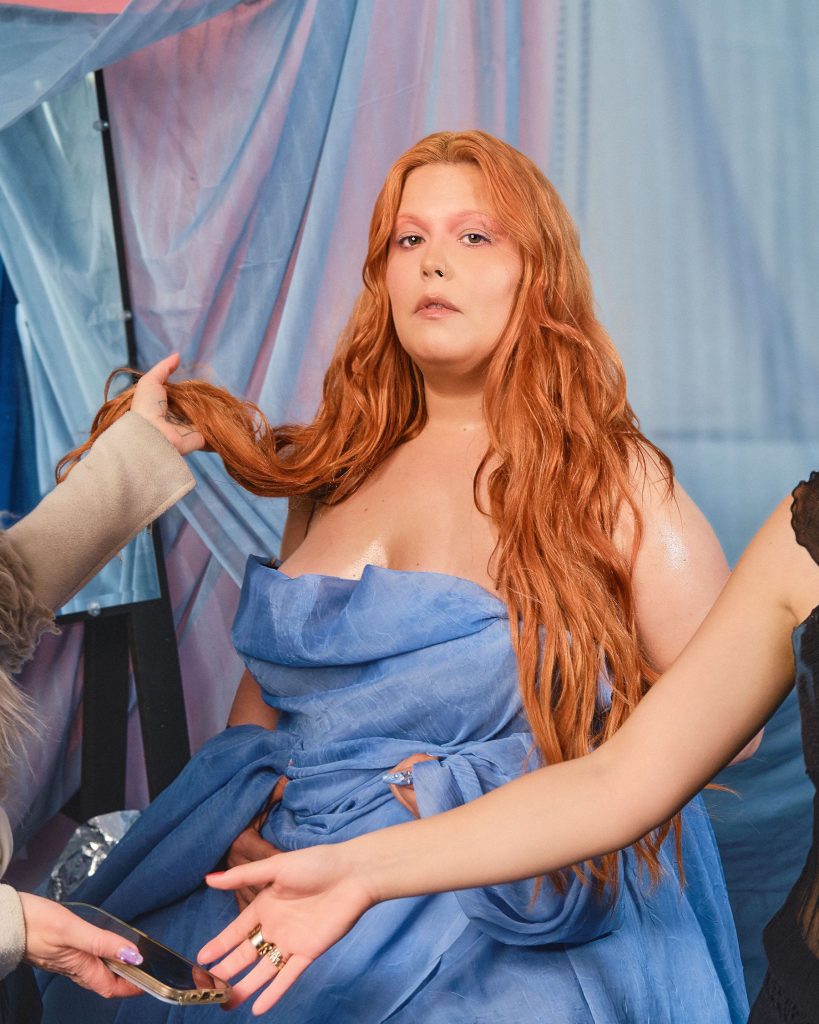 When Alexa Dirks started describing her latest album as Begonia, Powder Blue, she turns to vivid imagery: her baby blanket, the airiness of clouds on a summer day, chlorine-filled water in a hotel pool, circa-1970s Elvis Presley wearing an ill-fitting jumpsuit, her collection of faded denim jackets.
"Powder Blue is more of an emotion," explains the Winnipeg, Canada, native. "The name of this album needed to be something that encompasses all of the feelings that these songs give me when they are put together. When I listen to them as a unit, they send me back to the words, the color."
Fittingly, Powder Blue's music feels timeless and classic, as well as eclectic. Trip-hop beats and propulsive grooves pulse throughout the album, shadowing Dirks' stunning voice; she alternates between a dusky croon and an expressive, belting delivery. The album nods to vintage soul ("I'm Not Dying," "Crying") sunny R&B ("Bleeding Heart") and soaring balladry ("Chasing Every Sunrise"). Yet the album is firmly in the realm of contemporary music: Standout "The Only One" is modern, keyboard-polished pop that features Dirks' most powerful vocal performance on the album.
Begonia has exhibited such power since emerging into the Canadian music scene on the strength of her critically acclaimed 2017 EP Lady In Mind and her 2019 debut full-length album, Fear. The latter was nominated for a JUNO Award for Adult Alternative Album Of The Year and was longlisted for The Polaris Music Prize. Songs from the album were also heard in numerous productions on Netflix & Oprah Winfrey Network, and NPR named Begonia as one of 10 Artists You Need to Know.
Fear is a deeply personal album bursting with ruminations on solitude, self-doubt, anxiety, and panic, all bundled up in that serene feeling that comes with an artist fully embracing their past and present self. Although Powder Blue's lyrics do mention specific situations—"NYE 2013" describes vivid heartbreak at a memorable party—the album wrestles with life's thornier moments in more evocative ways.
"Crying" espouses embracing defiance in the face of harsh criticism and pigeonholing, while the narrator of "I'm Not Dying" has finally realized they'll be okay after a breakup. On the flipside is "Married By Elvis," where a couple embraces unconventionality, and "Chasing Every Sunrise," which describes a tender and vulnerable (if imperfect) relationship.
With Powder Blue, Dirks is also trying to let go of needing concrete lyrical definition. "I still feel like I have to be like, 'Let me explain to you exactly where I was coming from,' even though I don't always want to do that," she says. "I don't want to tell people how they should feel or what they should think when they listen to the music."
Powder Blue emerged during a challenging time for Dirks, as she was navigating emotional ups and downs. "Some of it was written when I'm feeling lower than I ever have in my life," she confesses. "And then some of it was written through all these different waves of taking care of myself—and then not taking care of myself."
Despite the turmoil from which it emerged, Powder Blue represents Dirks feeling settled by coming to terms with her past and present. "The last record I wrote felt a bit more frantic," she says. "And it's so interesting that this was all written during the time of pandemic, amidst a sense of loss and longing, but it doesn't feel as frantic to me. Even the name Powder Blue, it feels like a bit calmer even though there are still moments of release. There is a sense of calm in the unknown."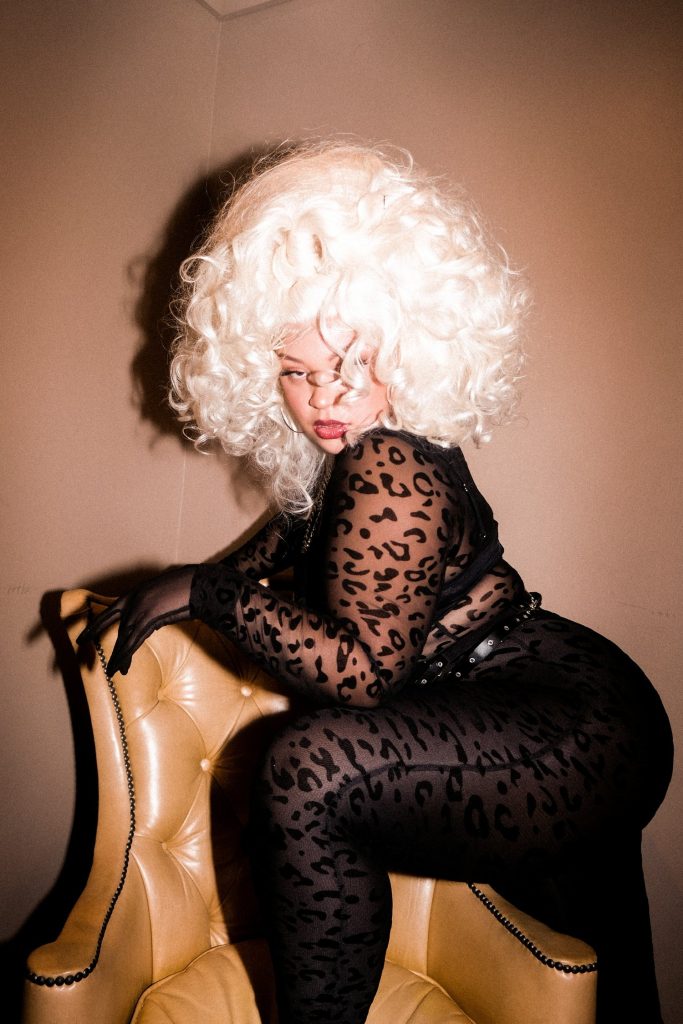 Archie
With nearly a million plays on Spotify alone, female singer songwriter Archie has been lighting up streaming platforms and the live stage over the past couple of years. With a voice that truly explores the pop sensibilities, she has been consumed by music since her childhood years.
Unlike many of her contemporaries, Archie is equally at home under the spotlight of the big stage as she is in the studio. Currently opening for Alaska Thunderfuck on her national North American Red 4 Filth Tour, she has also opened for Zara Larsson, and impressed audiences at Seattle's Capitol Hill Block Party in 2022 appearing alongside Charli XCX, Flo Milli, and Remi Wolf.
The theatrics of a performance and that raw unbroken connection she creates between artist and audience provides the energy that propels her forward. Inspired by some of the industry greats including Beyoncé, Lady Gaga, Janet Jackson, and Queen, that musical and performance expressionism is clearly evident in everything she touches.
Filling her songs with messages of hope and desire, she wants her audiences to understand that they are never alone and that they should leave a little room for magic in their lives. Rather than having fans, she wants to build a community of friends so that no one should feel lonely, lost, sad, or unworthy. Your future is yours to own, and her music gives people the chance to achieve that.
Being an introvert in her personal life, music gave her the opportunity to express herself more openly and become more engaged with the world around her. Sharing that journey has resulted in some extraordinary work including her stand out hit Bad Bitch. In isolation the song is a brilliant example of what Archie delivers, but when considered against the rest of her back catalogue, there is no point in trying to typecast the artist from Seattle Washington.
With a voice that can draw every single drop of emotion from her songs, her star is about to burn even brighter with the release of her debut album in 2023 and another tour in the works. Strong, independent and a fierce ambassador for female empowerment, Archie is an artist for our times. Intelligently designed music that engages the mind as well as the soul, there is no doubt that she will light up the night with songs of inspired brilliance.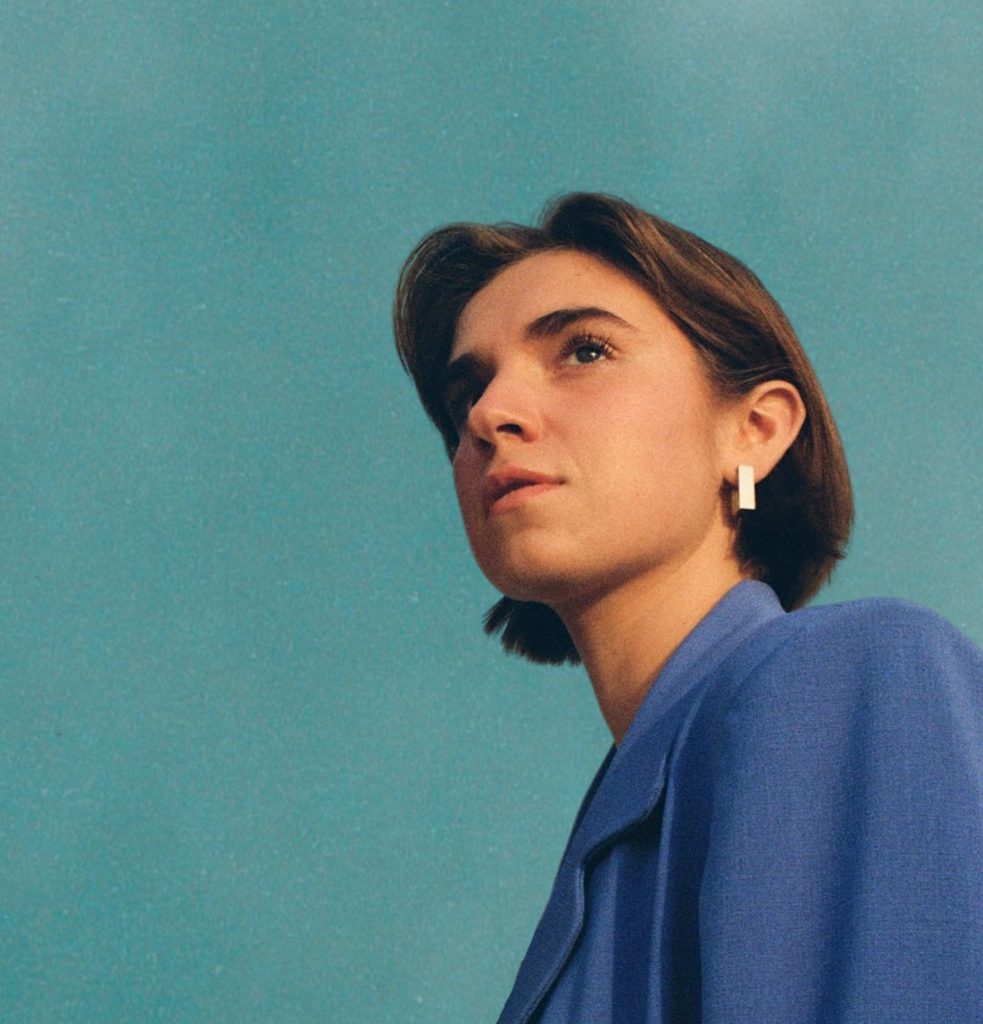 McKenna Esteb
McKenna grew up in Snoqualmie WA, where her love for music began, performing in talent shows, at coffee shops and restaurant around the greater Seattle area. Throughout her career she has called both Austin, TX and Boise, ID (where she currently resides) home.
Her vocal style is heavily influenced by the likes of Aretha Franklin, Etta James and Amy Winehouse. The roots of her music have soul and funk influences mixed into a nice cocktail of pop/modern rock. With songs ranging from "cry in the bathtub w/ a pint of Ben & Jerry's" to "10 lb's of sass in a 5 lb bag" she is guaranteed to keep her music vulnerable, fun & keep you on your toes.