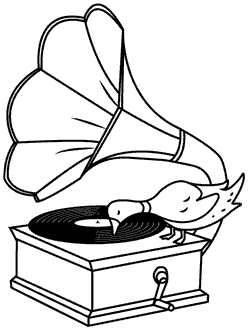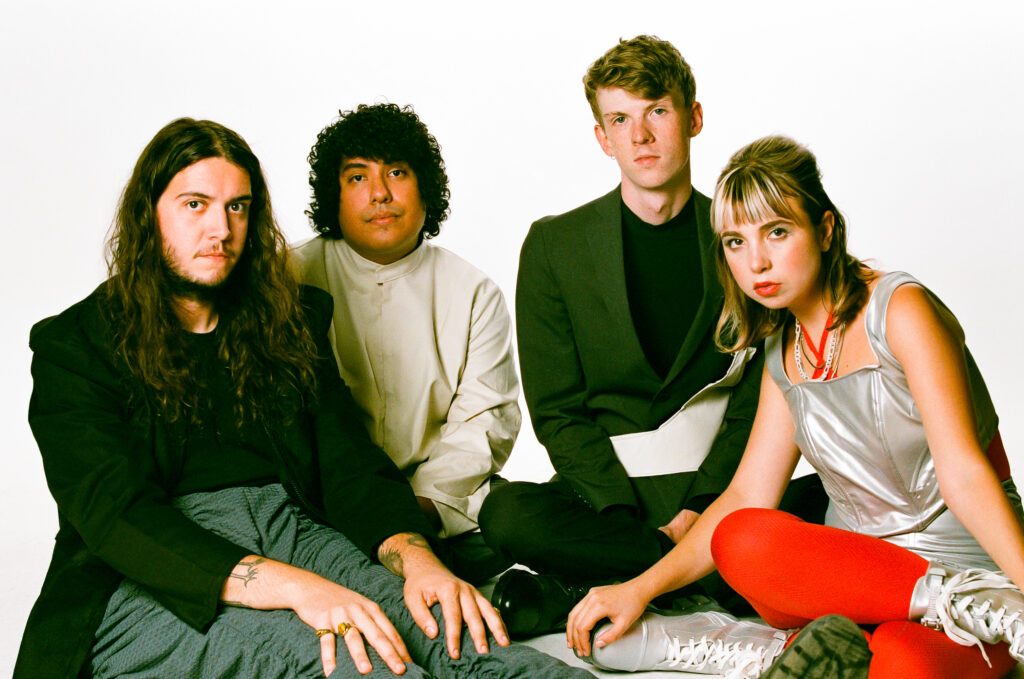 Duck Club & Knitting Factory Present
BEACH BUNNY
with Wednesday and Ky Voss Saturday, April 30th
at
EL KORAH SHRINE
$22 adv / $26 door
7:00pm doors / 8:00pm show ALL AGES
** COVID PROTOCOLS **
- Proof of vaccination OR proof of negative Covid test within 72 hours - Masks required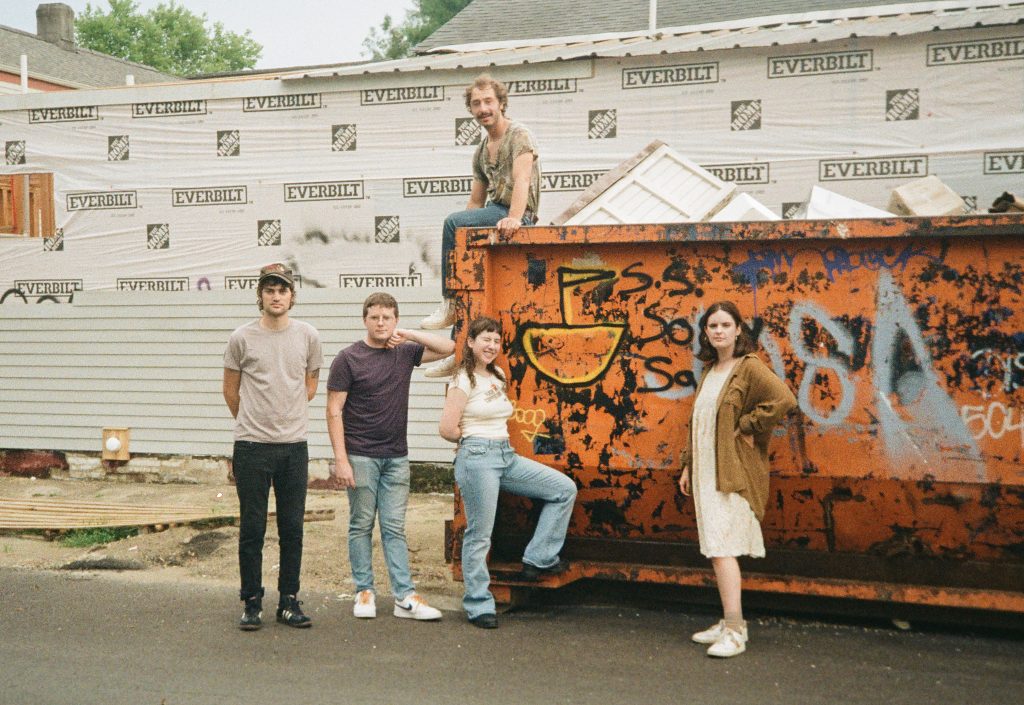 Wednesday
"a simple philosophy was formed in the carnival sideshow era, as soon as the main character in abullfight moved from horseback down to the ground: either you move or the bull moves you."COCAINE RHINESTONES, SEASON 2 EPISODE 6There's a moment in the second half of "Bull Believer" – at about 3:26 – where the entire song winces.Shuddering in shame, or embarrassment – six heavy, reverberating guitar strums and then a moment of quiet,processing what came before and bracing for what comes next. Songs from Wednesday tend to hang in this moment: the searing present, the intensity of it, the tiniest details electrified and details at the corner of your vision. The making of a memory that you know is about to become something that lives in the back of yourhead forever. These are the songs that Karly Hartzman writes: thoughtful and loud and painterly, sometimesfunny, sometimes tragic. Painfully human and somewhere in the chasm between short stories and memories.Or maybe it's just where humor and sadness meet, and make you into who you are. We are one way, then weadapt. We love a person, we watch them suffer. We know ourselves, and then we don't. And then the process starts again.
Wednesday is a band from North Carolina made up of guitarist/vocalist Karly Hartzman, guitarist MJ Lenderman, bassist Margo Shultz, drummer Alan Miller, and lap/pedal steel player Xandy Chelmis. Hartzmanwrites most of her songs from her bedroom floor in Asheville, NC. Nodding to Nineties skuzz, shoegaze, andcountry, the music is gauzy and heady, a gnarled wall of sound where Hartzman's voice and storytelling cutthrough the din. The band has long revered country lyricism – the dial in their car is often tuned to 105.5 TheOutlaw, the DJ with the wild-ass voice – and the distorted lap steel innovations Chelmis unleashes on "BullBeliever'' and elsewhere is an ode to the genre, to the music and imagery of the American south, the sprawl of the North Carolinian forests, a black bear darting through the yard during a barbecue with friends, a muggy summer and the impossible darkness only lit by lightning bugs when it's real late at night.
In an essay praising Twin Plagues, the project's critically-acclaimed third and most recent record, released in2021, writer and MacArthur fellow Hanif Abdurraquib aptly wrote:"I promise you the songs will be what grab you first, beyond any of my foolish high-level emotional theorizing or projections… The idea of the 'song' itselfis flexible in their hands, so much so that each song holds two, or three songs within."And "Bull Believer" captures this most fittingly – a sinewy and sprawling eight and a half minutes, two songsstitched together, chronicling the details that make up a memory. Hartzman is a collector, empathetic to random detritus of existence, and often saves ideas and fragments of what inspires her for when the moment is right."Bull Believer" is Wednesday's most reference-heavy song yet, the bull metaphor lifted from an episode of"Cocaine & Rhinestones," a podcast about the history of 20th century country music; the intro of the episode starts with a detailed history of bullfighting, and positions it as a metaphor for the Country great George Jones' various addictions.
The first half, "Bull," is a description of watching someone succumb to addiction and the desperation you feel inbeing helpless to find a reason worthy enough to stop them, while the second half, "Believer," dips into a memory of ultimate teenage sadness, an elegy for anyone who ever loved a shitty boy in the hazy glow of the television, of video games. It's an image from high school where you're drunk for the first time and it hits with araw emotional bite, the first time you really "let loose," and share your feelings outwardly in your friend's livingroom. It's tepid bath water, makeshift roadside monuments in rural North Carolina, the sound of wind whistling when you drive through a tunnel, the moment when lightning strikes and sky and ground are fleetingly connected. And the screaming, guttural refrain of "Finish him," how those experiences collide inside of bothyour memories and body, how they collect and make you into the person you are today.
Ky Voss