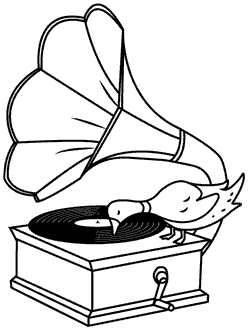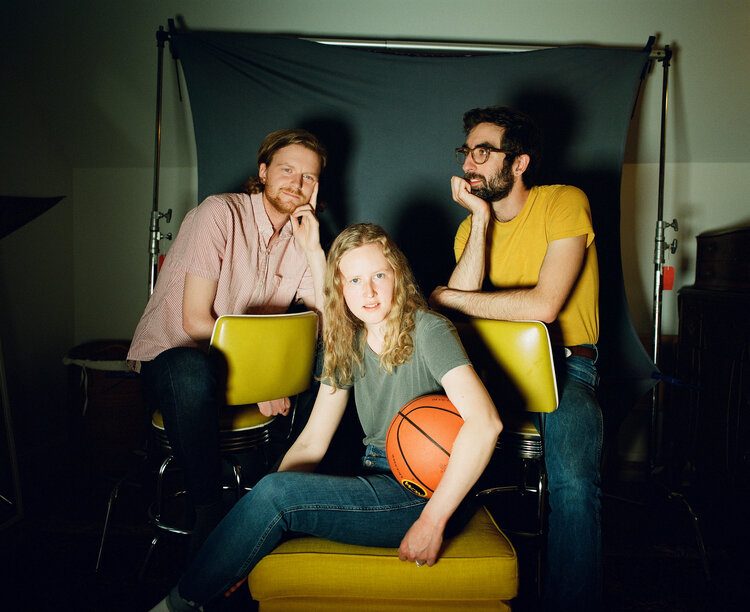 Bad Bad Hats are an indie rock trio from Minneapolis, Minnesota. Known for bringing a joyful, exuberant presence to their live shows, touring with The Beths, Margaret Glaspy, The Front Bottoms, Hippo Campus, and Third Eye Blind, the group took specific care to bring their fun-loving spirit to their third LP, Walkman.
Kerry (guitar/vocals), Chris (bass), and Con (drums) let their collective hair down on Walkman, bringing raucous and explosive riffs alongside witty lyrics. Though you might not notice from their indie rock exterior, Bad Bad Hats draws a heavy influence from classic pop songwriting that shines through in their hooky choruses and strong melodic sensibilities.
For this release the band set out to push their capabilities as a trio. Subtle changes in process helped the band achieve this goal, such as shifting Chris from a wider multi-instrumental role to allow him to prioritize his bass playing, having Kerry record the bulk of the guitars instead. "You can hear all of our musical voices a lot better on this record."
A carefully crafted studio sound brings the record to life, injecting it with an energetic voice that is unique to Bad Bad Hats. Walkman is the group's fourth time working with producer Brett Bullion, including their previous two LPs, Psychic Reader and Lightning Round, and the Wide Right EP. Bullion and the band use the studio as an instrument, resulting in their most polished work to date.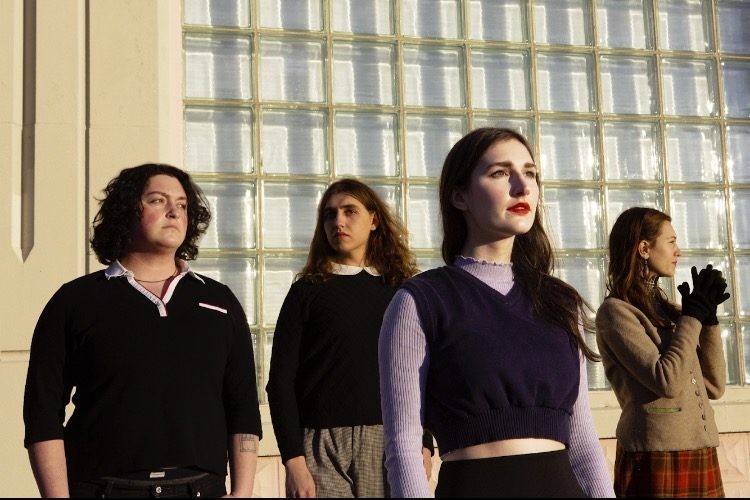 The Ophelias
After the critically acclaimed Almost opened The Ophelias to a world beyond their Cincinnati home in 2018, the indie rock quartet craved a return to a sense of community. "It was surreal for this time capsule of events and feelings, songs written early in college, to be reviewed in outlets like the New York Times," recalls vocalist/guitarist Spencer Peppet (she/her). The band members no longer lived in the same city—Peppet and new bassist/longtime music video collaborator Jo Shaffer (they/them) live in New York, while drummer Mic Adams (he/him) and violinist Andrea Gutmann Fuentes (she/her) remained in Ohio. In the time since Almost, a fair amount changed: the band members all graduated from college, Shaffer joined as the new bassist, and Adams came out as transgender and started HRT. So when it came time to record the candid, expansive Crocus (due September 24th via Joyful Noise Recordings), The Ophelias purposefully focused on the experimental, communal spirit that fueled their first record. Through songs equally infused with references to the Bible and The Twilight Zone, The Ophelias wring mystic emotion out of the spaces between their past, present, and future.
Crocus retains the complexity of Almost, but revels in the newfound confidence bolstered by the growth and change the band has undergone. "Knowing that I was sharing this intimate side of myself with the world made me want to say exactly what I meant instead of relying on vague images," Peppet muses. That candor shines on album highlight "Neil Young on High", a track that finds Peppet's firefly vocals backed by harmonies from Julien Baker. "I regret never celebrating/ Smaller victories that we saved/ I would do that part over," Peppet sings, detailing the murky line between the things we mourn and the things we remember.
The Ophelias contrast that lyrical clarity with full arrangements, adding strings, horns, winds, and synths to their already robust compositions. But even on "The Twilight Zone", which utilizes almost every sonic tool at their disposal, there is intimacy and community. The band reached out to a slew of talented musicians to help flesh out the record, from classically trained bassoonists to friends they'd known since grade school (and even in one case, the parent of a friend). "We are lucky to be surrounded by so many brilliant friends in our hometown— people whose musical sensibilities we really trust, and who also have a good feel for where we're coming from stylistically in our music," Gutmann Fuentes says. "It was exciting to invite them in on these songs and let them do their thing." Through all of the collaborative whirl, the record keeps the four members of The Ophelias at its core and blossoms outwards with the help of their community.
Diverse influences have led the Ophelias further from the staid indie-pop realm. "As a collective we cover a lot of musical ground, in that we individually listen to a wide range of music. Even between the four of us, we have our own distinct sensibilities that set us apart from one another," Adams says. "There are differences in what the songs in Crocus mean to all of us, and we incorporate elements of ourselves and our own stylistic tendencies into each song. So Andrea might be reminded of a fiddle part from a '60s folk band at the same time Spencer is channeling Liz Phair."
The band recorded at night in a converted and "2000 percent haunted" Masonic lodge, which surely had an effect on the album's ability to weave darker tones through the taut song structures. Engineer John Hoffman kept spirits high at The Lodge KY, ensuring the Ophelias had the freedom to experiment in the gray area between pain and rebirth. Despite The Lodge's eerie nature, the ghosts remain personal, finding Peppet facing herself and her truth without blinking. The opening title track threads that needle deftly, simultaneously imagining a present where a past love aches as much as you do, and hoping for a future without remorse. Gutmann Fuentes' violin mirrors the waves and crests of the song, underscoring the lyrics with layered and precise arrangements.
The Ophelias' growth has been marked — so much has transformed and been rebuilt that the Ophelias feel like they're eagerly reintroducing themselves to the world. "Crocus represents that state of flux, between dreaming and reality or internal reflection and external action," Peppet says. "I had to wring this all out of my chest, and doing that is very vulnerable. But being in a band with such a strong sense of community, trust, care, and love makes that process a lot easier."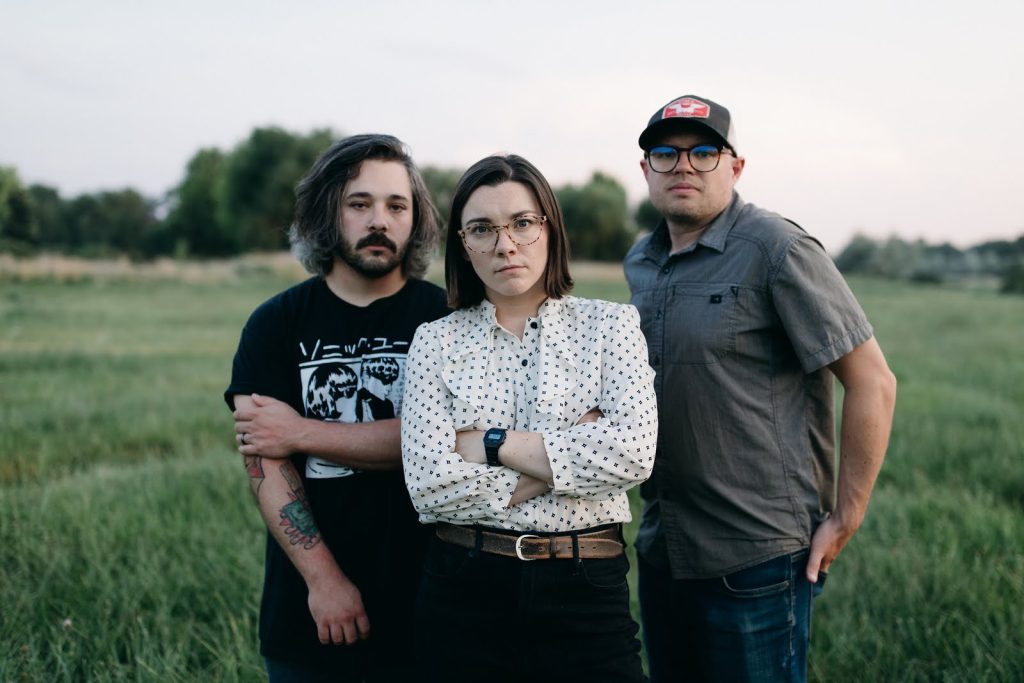 Petal Party
Petal Party is exploring the throes of the climate crisis with catchy riffs and awfully dreary lyrics. An indie dream pop band from Nampa, Idaho, Petal Party features vocalist and guitarist Sophie Hackett, guitarist Alex Hackett, and drummer Joe Calvi.