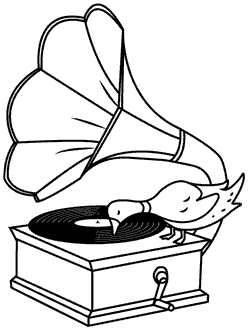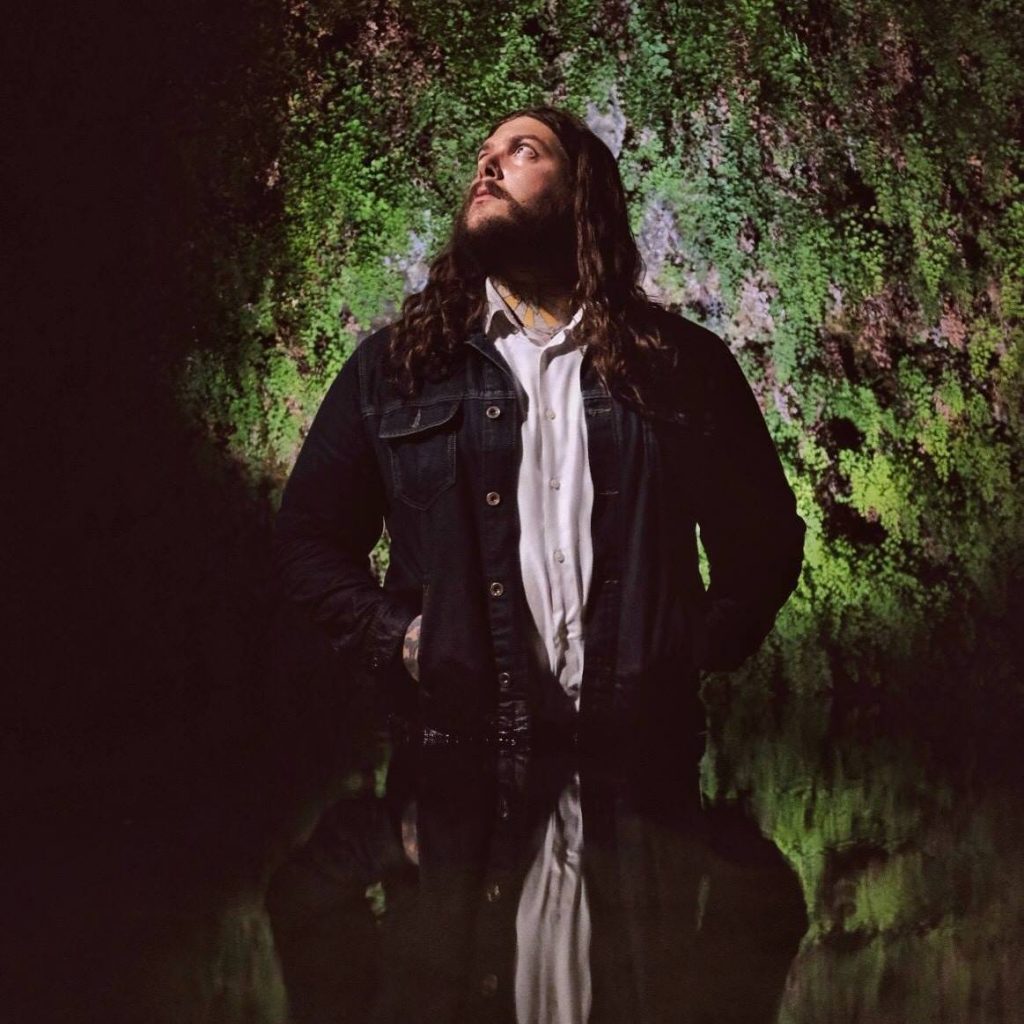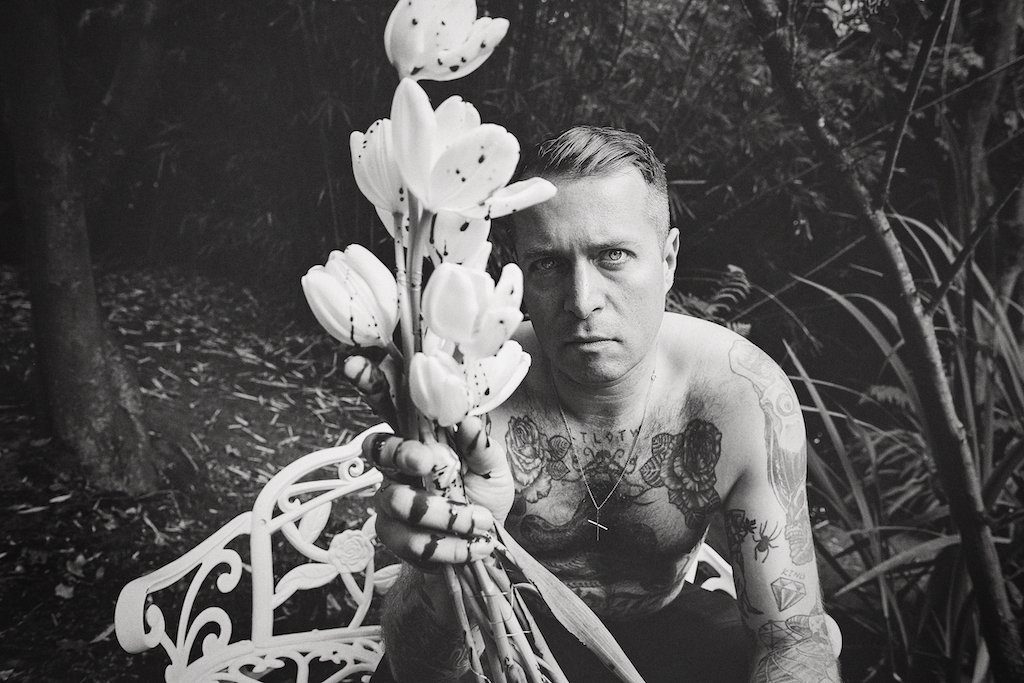 If you've ever heard a room full of people yelling "I hope your husband dies" in a some harmoniously sloppy, drunken unison, you've probably stumbled into an Amigo The Devil show. Danny Kiranos, better known to the masses as his musical counterpart Amigo The Devil, has been challenging the expectations of traditional folk, country music purists, and rock/extreme metal fans alike with his morbid, yet oddly romantic, take on folk that has amassed a dedicated and cult like fan-base. Despite being armed with only his vocals and a banjo/acoustic guitar, the live show is worlds away from what people expect of a folk show. Loaded with sing-alongs and an unsuspecting dose of humor to make otherwise grim topics accessible for fans of every genre, the songs remain deeply rooted in the tradition of story-telling that seems to be slipping away from the human condition.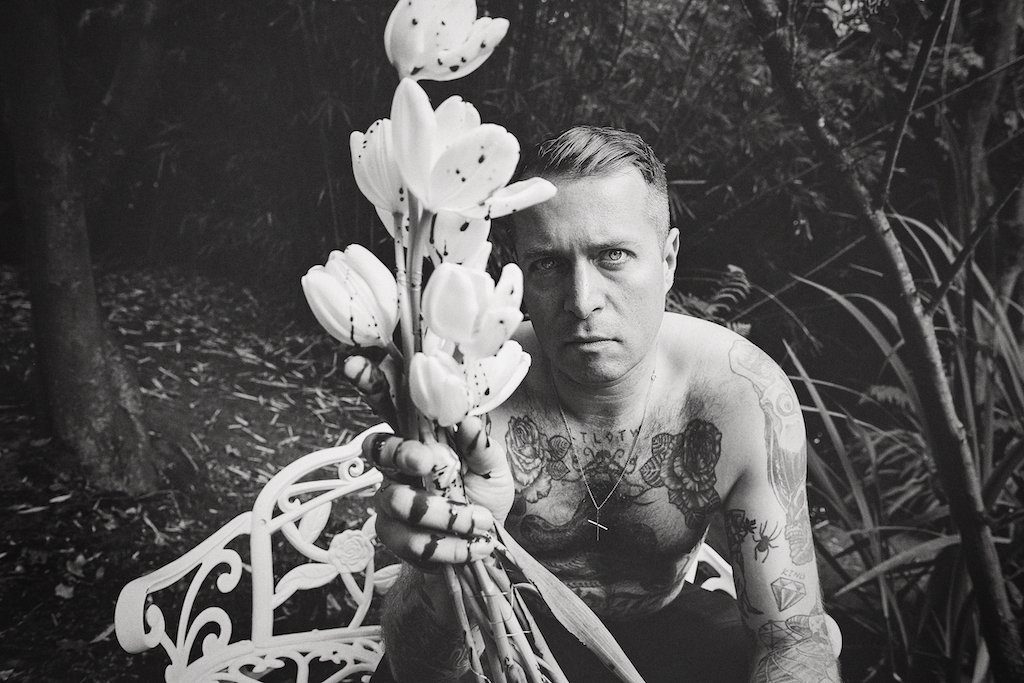 King Dude
Reverent as it is prophetic and stark, King Dude has previously shared his spiritual visions with releases on Dais, Avant!, Bathetic, Clan Destine, and Ván records. Pulling together the biblical sound and isolation of the bygone days of revelation with an atmosphere filled with hope and salvation, King Dude has woven his own brand of American music.
He brandishes many varied influences in his songwriting. Everything from British Folk, Americana, Country and Blues can be heard in his songs. Even the heavier sounds of Heavy Metal tend to sneak and slither it's way into the King Dude canon. The resulting songs are much more of a modern day hymn then your average pop song.
King Dude's music beg's the soul to lift itself up from the darkness of ignorance, towards the ever shining glorious "Light" that exists outside of all of us yet that which we are eternally connected to and at once connects everyone on Earth.

Twin Temple
Alexandra and Zachary James are the high priests of Twin Temple, the Satanic Doo-Wop band hailing from the City of Angels.
The band was started on Halloween (a Witch's Sabbath) in 2016 when a destruction ritual was performed, and Alexandra and Zachary stepped into their power as Twin Temple, energetically killing all their previous incarnations up until that point.
Although you may expect heavy guitar riffs and a thumping bass to accompany cries of "Hail Satan," instead you'll hear old-school, classic riffs and Alexandra's crooning voice that sounds straight out of the '60s. While many confine Satan to the likes of black metal, the duo is breaking the notion that Satan has a type. After all, who says Satan wouldn't get down to some classic Americana? Inspired by the golden era of Rock 'n' Roll, Twin Temple rejects conformity of any kind, whether it's through their magick, performance, or sound.
And while a lot of "Satanic" metal bands begin and end their worship of Satan on stage, the same can't be said for Twin Temple. Both their music and their practice of Satanism, on and off the stage, are rooted in the ideals of free will and giving space to those who are often not allowed any.
So no, Twin Temple doesn't drink the blood of virgins or kill babies to sacrifice on the full moon. They are challenging notions about what it means to free the oppressed, fight back against dated and binary ways of thinking, and doing it all while hailing the dark lord himself.
If there's anything to expect with Twin Temple, it's the unexpected.
By author Gabriela Herstik.