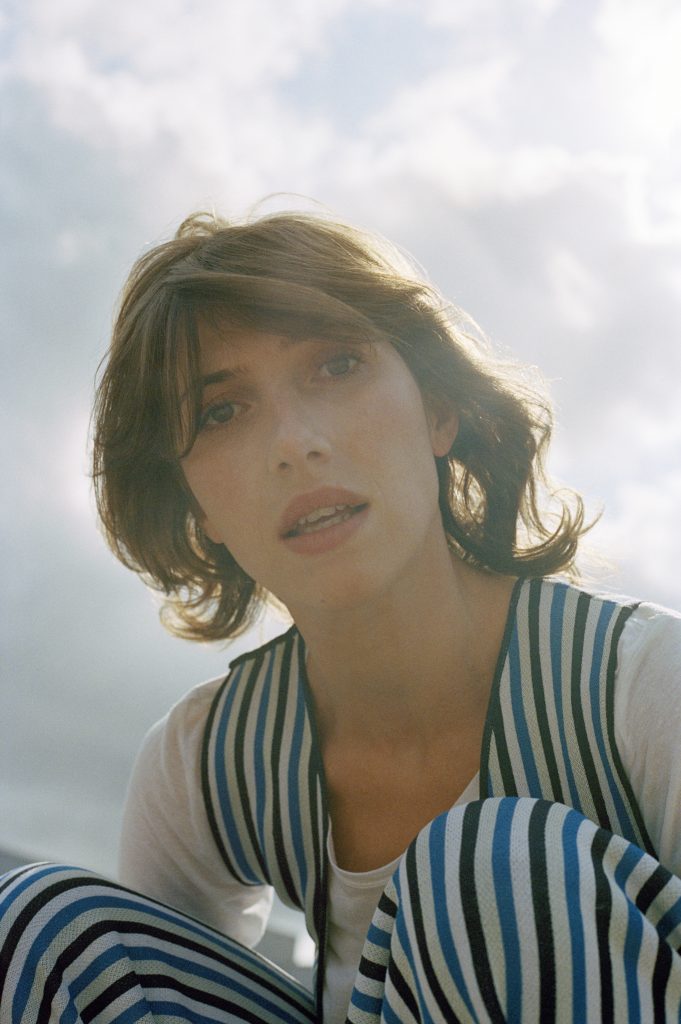 An artist of rare calibre, Aldous Harding does more than sing; she conjures a singular intensity.
Her body and face a weapon of theatre, Harding dances with steeled fervor, baring her teeth like a Bunraku puppet's gnashing grin.
Her debut release with 4AD, Party (produced with the award-winning John Parish; PJ Harvey, Sparklehorse) introduces
a new pulse to the stark and unpopulated dramatic realm where the likes of Kate Bush and Scott Walker reside.
Igniting interest with her eponymous debut album released just two years ago, Aldous Harding quickly became known for her
charismatic combination of talent, tenacity and shrewd wit. The album drew attention and accolades from some of the most illustrious corners of
the music industry, receiving 4 stars in MOJO and Uncut, while UK blog The 405 hailed her a "toweringly talented song writer".
Comprising a formidable clutch of songs, 2017's Party sees Harding shape-shift through a variety of roles: chanteuse, folk singer and balladeer – all executed with her twisted touch of humour, hubris and quiet horror. In other words, she's having a good time. Stretching her limbs with playful cunning; every note, word and arrangement posed with intellect and inventiveness.
Created in Parish's hometown of Bristol, Party saw Harding depart her New Zealand base in the antipodes for an intensive two-week immersion in the studio. Articulating her ambitions for Party to Parish was a galvanizing process for Harding, met with stunning results. The pair developed a near non-verbal shorthand, audibly evident in a raft of musical contributions from Parish. Alongside such special guests as Perfume Genius' Mike Hadreas (having worked with Parish and toured with Aldous, it only took asking once), there is an exhilarating sense of risk throughout the record as Harding's muscular wingspan extends. Teased out with inflections of experimental instrumentation and arrangements; Party is always anchored by Aldous's intimidating command of her own songs.
First single 'Horizon' is a lover's call to arms, powerful for its brutal simplicity and rawness of feeling, love and loathing colliding to devastating effect. "Aldous Harding repeats the line as a mantra, as a truth, as a reality. It's as if the gift of life is right here, with all its beauty and its limitations", said NPR.
'Imagining My Man' commands an air of delicacy as Aldous explores the curiosity of a lover's idiosyncrasies; steering listeners into a state of intense intimacy laced with hyperactive shots, dirgey saxophone and Harding's aching voice. The track is one of two that Mike Hadreas lends his inimitably sultry vocals to, the other being the intimate Party closer 'Swell Does The Skull'.
'Blend' sensitively ushers the mood of Harding's flourishment throughout Party. Its opening lines a nod to the mood of Harding's last record; sameness is quickly quashed with an electronic drumbeat and the announcement of AldousvHarding as an artist of stirring ambition and trajectory.
The album's eponymous single 'Party' harks to Aldous' earlier work; delicately pulling at the threads of a seemingly late-night love affair. Again, it's not long until the rug is pulled out, with a searing chorus – Harding's electrifying vocal accompanied by a choir of women and waves of percussive bass clarinet – piercing the balloon of expectations around Harding's new record with effortless vigour.
Renowned for the captivating state of possession she occupies in live performance, Aldous Harding has won crowds the world over playing alongside Deerhunter, Frankie Cosmos and Perfume Genius, as well as to hoards of eager crowds at SXSW, Festival Les Indisciplinées, Rolling Stone Weekender, Visions Festival, The Great Escape, Golden Plains and more. Aldous' 2017 touring schedule spans Europe, the US and the United Kingdom for much of the year, with Green Man, End of the Road Festival, Latitude Festival, Nelsonville Music Festival and more on the horizon.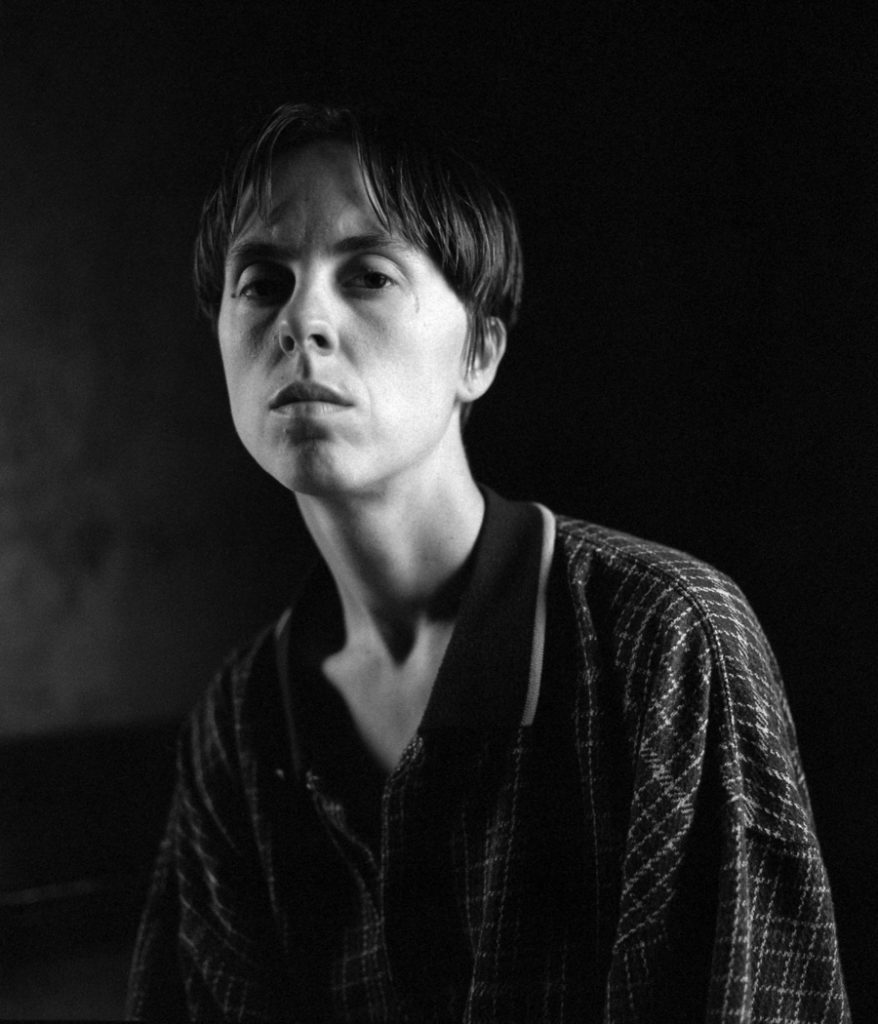 Hand Habits
Meg Duffy grew up in a small town in Upstate New York and they cut their teeth as a session guitarist and touring member of Kevin Morby's band. The Hand Habits project emerged after Meg moved to Los Angeles; it started as a private songwriting outlet but soon evolved into a fully-fledged band with Meg at the helm. Hand Habits' debut album, Wildly Idle (Humble Before The Void), was released by Woodsist Records in 2017. The LP was entirely self-produced and recorded in Meg's home during spare moments when they weren't touring. Wildly Idle (Humble Before The Void) is a lush, homespun collection of folk songs that found Meg in an exploratory state as an artist moving out on their own for the first time.Two years later, Hand Habits has returned with their sophomore album, placeholder, due out March 1st on Saddle Creek. To make this album, Meg chose to work in a studio and bring in collaborators, entrusting them with what had previously been a very personal creative process. Over the course of 12 tracks, Meg emerges with new confidence as both a bandleader and singer. This album is as tender and immediate as anything Meg's ever written, but it's also intensely focused and refined, the work of a meticulous musician ready to share their singular vision with the world. The name placeholder stems from Meg's fascination with the undefinable. Their songs serve as openings —carved-out spaces waiting to be endowed with meaning. As a lyricist, Meg is drawn to the in-between, and the songs on this new album primarily confront the ways in which certain experiences can serve as a stepping stone on the road to self-discovery. "A big aspect of my songwriting and the way I move through the world depends on my relationships with people. The songs on placeholder are about accountability and forgiveness," Meg says. "These are all real stories. I don't fictionalize much." placeholder opens with the title track which on its surface is about a break-up. "Oh but I was just a placeholder/ A lesson to be learned," a scorned Meg sings over a lush bed of twangy guitars. The blame quickly shifts, though, as Meg begins to take on partial responsibility for the partnership's collapse: "Oh but now you are just a placeholder/ Blinded by desire/ Oh now you're just a placeholder for someone wasting time." Nothing in Meg's world is as simple as black and white, right or wrong. An openness to nuance drives revelation in these songs. "I value the closeness I share with my chosen family and I'm interested in queering relationships in my music. The relationships in my life expand my capacity to love because the lines between romance and friendship are often blurred," Meg explains. The bonds Meg addresses on placeholder extend beyond the bounds of romance. On "can't calm down," Meg contemplates inherited trauma and questions whether it's possible for someone to upend patterns of familial suffering. Relatedly, the closing track, "book on how to change part II," refers back to Meg's mother, who died when they were young. It's a simultaneously aching and reassuring song, buoyed in part by a saxophone and Meg's pointed harmonies that bring levity to painful subject matter.Wildfires raged in Southern California when Meg wrote the bulk of placeholder, and the anxiety that came with living in L.A. during that time exposes itself throughout these songs. "Fire is such a powerful symbol. It's destructive, but it's also generative," Meg says. References to that particular mindset abound on placeholder, most notably on the stand-out track "wildfire," but it creeps into other songs, too. Separating side A from side B is a MIDI interlude titled "heat," which finds Meg repeating, "Heat beyond the lines of passion," a line borrowed from Jeanette Winterson's novel The Passion.