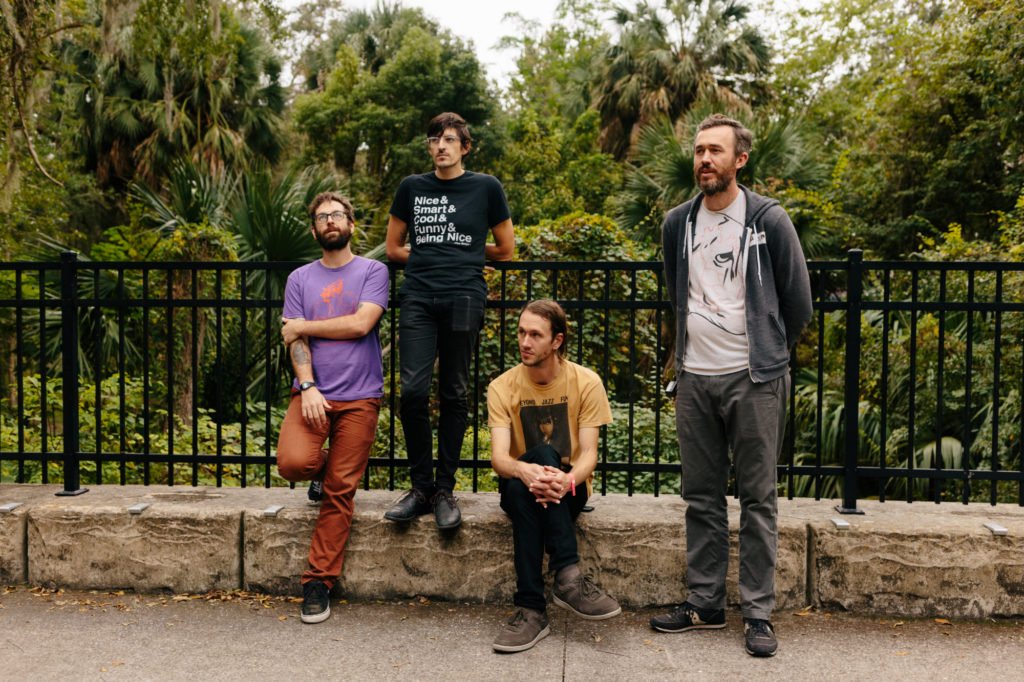 AJJ – Good Luck Everybody
AJJ frontman Sean Bonnette can summarize the band's new album, Good Luck Everybody, in a single sentence: "Sonically, it's our least punk record, and lyrically, it's our most punk record."
And indeed, Good Luck Everybody (January 17, 2020), the Arizona band's seventh album, stands out in their already diverse catalog. While still rooted in the folk-punk sound AJJ has become known for, the album is unafraid to delve into new territories that test the limits of what the band is capable of.
"I think it explores some of the weirder sides of AJJ, the more experimental leanings that we've had in the past," says bassist Ben Gallaty. Good Luck Everybody draws from a wealth of sonic inspirations, from Laurel Canyon folk-rock of the 60s and 70s to avant garde artists like Suicide, as well as some orchestral pop. There is even a piano ballad, the tragic "No Justice, No Peace, No Hope."
Lyrically, Good Luck Everybody is a change of pace from the idiosyncratic songwriting style Bonnette has honed over more than 15 years fronting AJJ. It still features his wonderfully weird turns of phrase and oddball word pairings, but this time, his thematic lens is more directly focused on the inescapable atrocities of the world around him. Longtime fans will recognize the album's social commentary as a return to their 2011 release, Knife Man, but this time it's fueled by a more radical urgency.
"I usually try for a timeless effect in songwriting, so that you can hear a song and generally not think about the context under which it was written," says Bonnette. "But for this one, I was trying to write, and all the bad political shit just kept invading my brain and preventing me from writing that way. So I decided to fully embrace it and exorcise that demon."
Much like Woody Guthrie and Phil Ochs pulled their songs straight from newspaper headlines, Good Luck Everybody feels like a long scroll through social media feeds on a particularly volatile day.
The song "Mega Guillotine 2020," for example, came directly from Twitter. It was influenced by Twitter funnyperson @leyawn's popular tweet depicting a mockup of a French Revolution-style guillotine with one blade and enough headrests for 15 Congress members. Bonnette says the idea inspired him to press record and start playing, and when he did, the entire song came out of his brain fully formed. The final version also features backing vocals by Kimya Dawson.
"There's something that comes along with scrolling through your phone on Twitter or Instagram and seeing a puppy, and then a joke from a comedian, and then a young black person being shot by police, and then another puppy, and then your friends announcing a tour, and then children in cages," says Bonnette. "There's something in that that fucks your brain up. I don't know if it's made me more of a passionate arguer or just made me confused and numb."
On "Normalization Blues," Bonnette laments what this never ending deluge of atrocities has done to our humanity: "I can feel my brain a'changin', acclimating to the madness / I can feel my outrage shift into a dull, despondent sadness / I can feel a crust growing over my eyes like a falcon hood / I've got the normalization blues, this isn't normal, this isn't good."
Later, on "Psychic Warfare," Bonnette takes out some aggression on the man at the root of it all, albeit through his trademark polite aggression: "For all the pussies you grab and the children you lock up in prison, for all the rights you roll back and your constant stream of racism / For all the poison you drip in my ear, for all your ugly American fear, I wrote you this beautiful song called 'Psychic Warfare.'"
After years of partnering with Asian Man Records and SideOneDummy Records, AJJ is releasing Good Luck Everybody on their own, via their new label AJJ unlimited LTD, with Specialist Subject Records handling the European release. Bonnette and Gallaty also produced the record themselves and, in addition to their usual cast of collaborators (Preston Bryant, Dylan Cook, Mark Glick, Owen Evans), it features guest appearances from Thor Harris, Jeff Rosenstock, and Laura Stevenson.
"One thing that makes me rather giddy is that without a label or a producer, our listeners will have no one to blame besides us for the way our sound has changed," laughs Bonnette.
For all of its dark leanings and its pessimistic reflections on modern culture, AJJ hopes that fans will ultimately come out of the album in a hopeful place. By its final track, "A Big Day for Grimley," it feels like AJJ is holding the listener's hand, staring at the looming apocalypse ahead, and whispering a message into their ear: Good luck, everybody.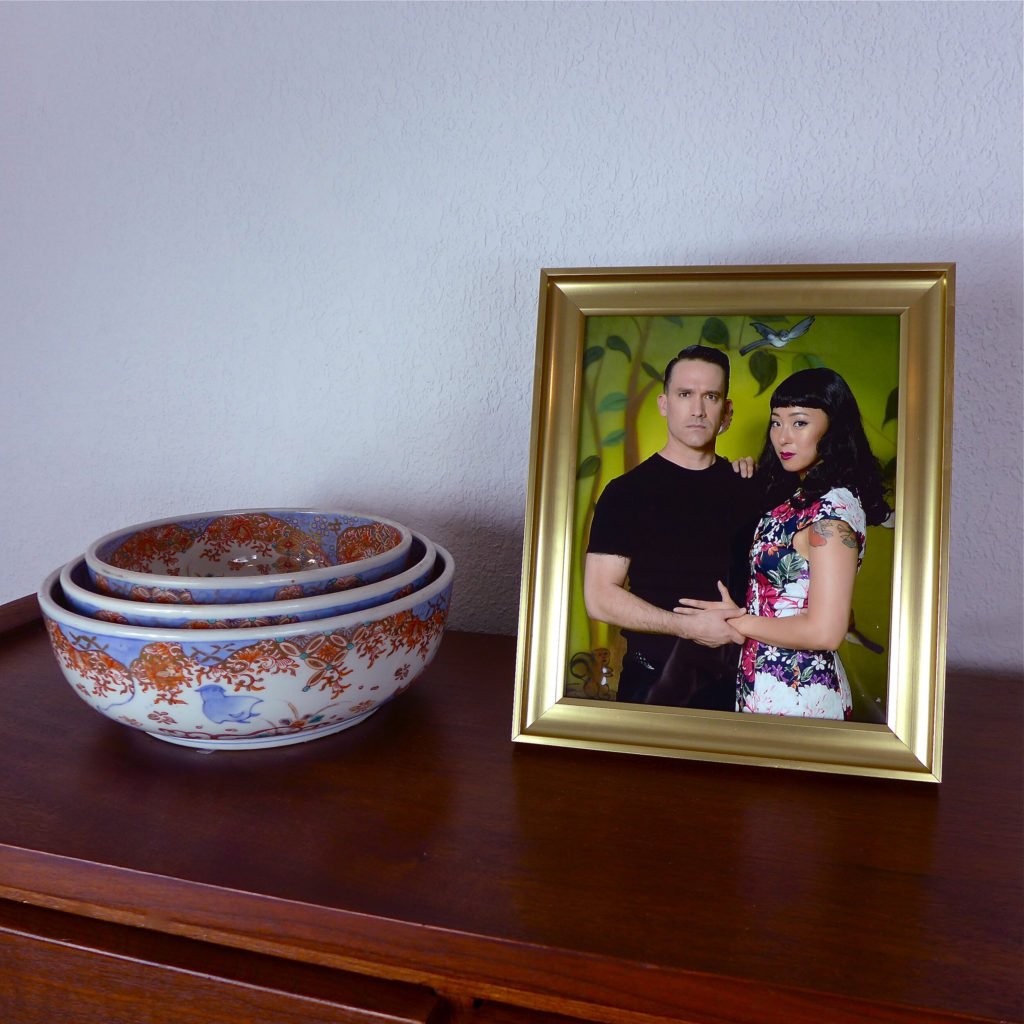 Xiu Xiu
Xiu Xiu began in 2002 to try to make music for people opposed to and opposed by the horror and disquiet of life.
Throughout this time they have been called "self flagellating," "harsh," "brutal," "shocking," and "perverse;" but also "genius," "brilliant," "unique," "imaginative," and "luminous."
The group draws upon musical traditions of British post punk, 20th century classical, industrial noise, experimental and traditional percussion musics, 50s rock and roll, field recordings, queer dance pop and kosmische. Xiu Xiu has toured relentlessly all over the world. They have shared stages with Swans, Sun Ra Arkestra, Ben Frost, Zola Jesus, Deerhoof, Prurient, Liars, Matmos, Faust, Grouper, Genesis P Orridge, Angelo Badalamenti and thousands, perhaps billions, of other unstoppable musical fairies, dignitaries and saints. The past three years have been more productive than ever. Xiu Xiu released their 9th studio album (Angel Guts: Red Classroom), collaborated with Mitski, Merzbow, Eugene Robinson, Mantra Percussion, and Lawrence English and recorded reinterpretations of the music of Nina Simone (NINA), American religious songs (Unclouded Sky), Mozart's The Magic Flute, and the music of Twin Peaks (Plays The Music of Twin Peaks, which entered the Billboard charts twice in May and September). In this period Xiu Xiu also became involved in the art and film world. They created museum installations with Danh Vo, David Horvitz and Phil Collins and are currently scoring films for John Cameron Mitchell, Dennis Cooper and Susanne Sachsse. Next year will see the insanely anticipated release of FORGET, Xiu Xiu's 10th studio album. It features contributions from Charlemagne Palestine, Vaginal Crème Davis, Kristof Hahn, Enyce Smith, Greg Saunier and Peter Sotos. It was produced by John Congleton (St. Vincent, Brian Wilson, Bill Callahan, Sleater Kinney, Chelsea Wolfe).
Xiu Xiu is Shayna Dunkelman, Angela Seo and Jamie Stewart. Each member, a respected and extraordinary artist in their right, together have never played with more intensity, dedication and doomy love/hate.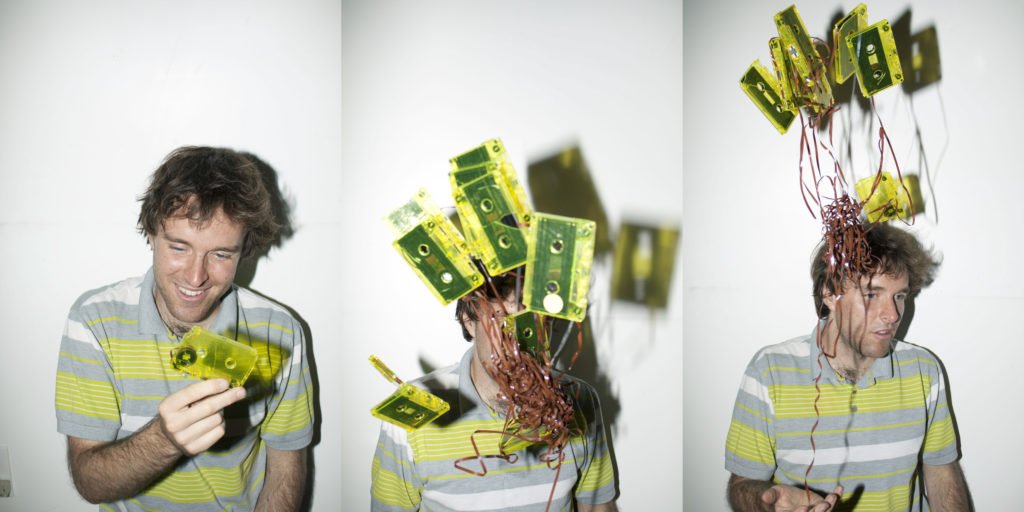 Emperor X
Emperor X is the project name of American songwriter and noise pop saboteur, C. R. Matheny. In 2004, Matheny dropped his pursuit of a master's degree in physics to self-release a string of critically-acclaimed lo-fi speed folk. His releases debuted twice in one year in the top ten on the CMJ New Music chart (6/2004, 3/2005) and grabbed the attention of NPR, Pitchfork, All Music Guide, Tiny Mix Tapes and many others. The UK's Plan B magazine called his music "a swollen interfusion of capricious brilliance." Blogs and zines compared Matheny's tracks to The Microphones, Black Dice, and early Modest Mouse, and Coke Machine Glow even suggested that "indie may well have its own Prince."
Dozens of frenzied tours followed, including several international forays into Mexico, Canada, and Australia. The performances – half Billy Bragg-inspired anarcho-electric singalongs, half Lee "Scratch" Perry lo-fi dub live sessions – brought Emperor X's music to art galleries, bars, bookstores, university symposiums, college radio stations, garbage-strewn pedestrian tunnels, and one very confused laser tag arena in Connecticut. Sometimes Matheny had the aid of a ramshackle, revolving lineup of friends on drone guitars and marimbas; sometimes he employed little more than a shoulder-mounted battery amp and a delay pedal. Emperor X shared stages with indie luminaries like Sebadoh, Nada Surf, Casiotone for the Painfully Alone, The Hold Steady, and John Vanderslice, who dubbed Matheny "a serious genius" on his photo blog after they toured together. Matheny's reputation as a producer also grew — he co-helmed the 2008 album Bits by Brooklyn jangle punk mainstays Oxford Collapse on Sub Pop Records alongside Eric Topalski of Don Caballero.
More recently, Matheny's quiet release of the ambitious album series/geocaching art project The Blythe Archives garnered spontaneous acclaim across the Internet with zero PR push save word of mouth and frequent touring. Emperor X tracks placed high on many "Best of" lists in 2009 and 2010, including that of Said the Gramophone founder and McSweeny's contributor Sean Michaels, and found their way onto the in-store playlist of American Eagle Outfitters.
In 2010, Emperor X composed music for a parade float commissioned by the Cleveland Art Museum for its annual Parade the Circle event in collaboration with Guggenheim-exhibited artist and Animal Collective costume designer Liza Goodell. The upcoming independent feature Lone Tree Couch features diegetic music by Emperor X. Most recently, Matheny was a featured vocalist and percussionist on Australian neo-grunge songwriter Adam Harding's new album alongside Dinosaur Jr. bassist Lou Barlow. A recent story on NPR's nationally-syndicated Weekend Edition featured Emperor X, highlighting Matheny's habit of burying master tapes at geocache coordinates around the world as he tours.
Matheny lives in Los Angeles where he writes and records new music from the top floor of a tenement building overlooking the megaphone preachers, fake ID salesmen, and tamaleros of MacArthur Park.