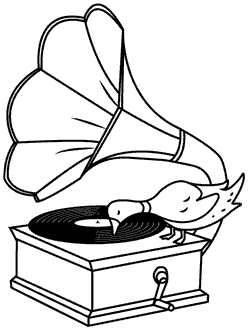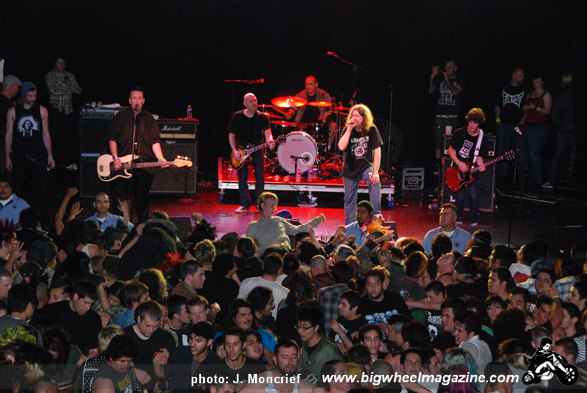 Historical background on the Adolescents as told by Frank Agnew-
The Adolescents formed in January 1980 in Fullerton, CA by Steve Soto after he was booted from Agent Orange in December 1979. Original members were: Tony Cadena (vocals), Steve Soto (Bass), Frank Agnew (Guitar), John O'Donovan (Guitar), and Peter Pan (Drums). Both John & Peter left in June and were replaced by Rikk Agnew (Guitar) and Casey Royer (Drums), both formerly of Social Distortion & The Detours.
The Adolescents signed with Frontier Records in January 1981 and recorded the Blue Album the following month. From start to master, the album was done in four days. The album started hitting the stores in April. Rikk was relieved from the band just as the album was being released, and was replaced by Pat Smear (formerly of the Germs and destined for Nirvana & Foo Fighters). This line up lasted until the end of June when Pat left.
We were planning our first tour for late summer through the fall and Pat couldn't tour. He was replaced by Casey's roommate Steve Roberts. This line up recorded the "Welcome to Reality" EP in July, which was eventually released in October 1981.
Unfortunately the "Classic" Adolescents broke up in August 1981 just before our first ever tour was getting under way (oddly enough, we'd never made it out of California). Not too bad for a band that was only together a year and 8 months! After the break up, Tony formed the Abandoned, Steve & I joined Legal Weapon, Casey formed D.I. and Rikk joined Christian Death after his departure.
After the break up in August 1981 we all did various things, D.I. being the most consistent of all our individual endeavors. After he did his solo album in '83, Rikk joined D.I along with our younger brother Alfie Agnew of Almost 21. This was in my opinion the best version of D.I., the "Ancient Artifacts, Horse Bites, Team Goon" era. That line up ended when the Adolescents reformed in April 1986.
The reformed Adolescents started out with the original "Blue Album" line up. Shows were plentiful and we started working on a new album. By the time the recording of the album was coming up Casey and I left the band. Casey wanted to keep D.I. going, and I lost interest. Sandy Hansen took Casey's place and my younger brother Alfie took mine. They recorded the "Brats in Battalions" album in the late summer, a couple of weeks after me and Casey split.
It took a whole year for the record to come out, finally hitting the stores in August 1987. This was due to numerous bad decisions made on the bands' part (we were never known for our business acumen). First off, they decided to put the album out themselves (real bad advice from their manager at the time), with little cash and backing, it's not surprising that it took so long to come out. Hurts even more considering that a young Epitaph Records wanted the Adolescents at the time!
Second bad move, they decided to produce it themselves. The quality of the recording is not very good, sounds like it was done on a ghetto blaster. Also, I think the choice of some of the songs was wrong. When I was still in the band and we were rehearsing for the "Brats" album, there were some good new songs that never made it on the record, I'm not sure why. Instead they re-recorded the three songs from the "Welcome to Reality" EP… dumb idea. I think there are a few good songs on the record but not much else, Steve Soto won't even talk about that album! The only songs we do live from Brats these days is "Brats in Battalions" and "Peasant Song".
At the end of 1986 Alfie went off to college and his place taken by Dan Coburn. This line up toured for most of '87 and by the end of the year Tony and Dan burned out and left. Tony went on to finish his teaching degree and started the "Flower Leopards". The band should have broken up then. With no money, bad record distribution and no tour support, it wasn't going anywhere.
New year… 1988. Rikk and Steve decide to keep the ball rolling. They replace Dan with a fellow named Paul Casey and decide NOT to replace Tony and sing themselves, a good and bad decision. Good in that Tony was irreplaceable, bad in that Tony was irreplaceable! Anyway, Paul lasted only four months and quit while they were on tour after a violent feud with Rikk (Rikk is notoriously difficult to get along with at times). So, mid April I get a call from Steve Soto saying they're in Salt Lake City with no guitar player. I fly out the next day and join the Adolescents once again! After we finished the tour, we finished the "Balboa Fun Zone" album. Rikk, Steve and Sandy recorded most of the album before they left on the aforementioned tour.
My thoughts on the "Balboa Fun Zone" album. It was wrong for the Adolescents. I think it's a good album, recorded and performed well (especially Soto's vocals) but it wasn't the Adolescents. At the time we finished it I'd suggested we put out the album as new band but that didn't happen.
We stuck it out for another year and even had new material for a follow up album to "Fun Zone" but our record label at the time (Triple X) decided the new stuff didn't sound enough like the Adolescents, they were right.
We broke up for good in April 1989. Soto, Sandy and I started "Joyride" which they stayed with for the next several years and a couple of good albums. Rikk did a couple of solo albums, and I after leaving Joyride just after starting did many different projects, mainly raising a family.
So there it is, The Adolescents history in a nutshell.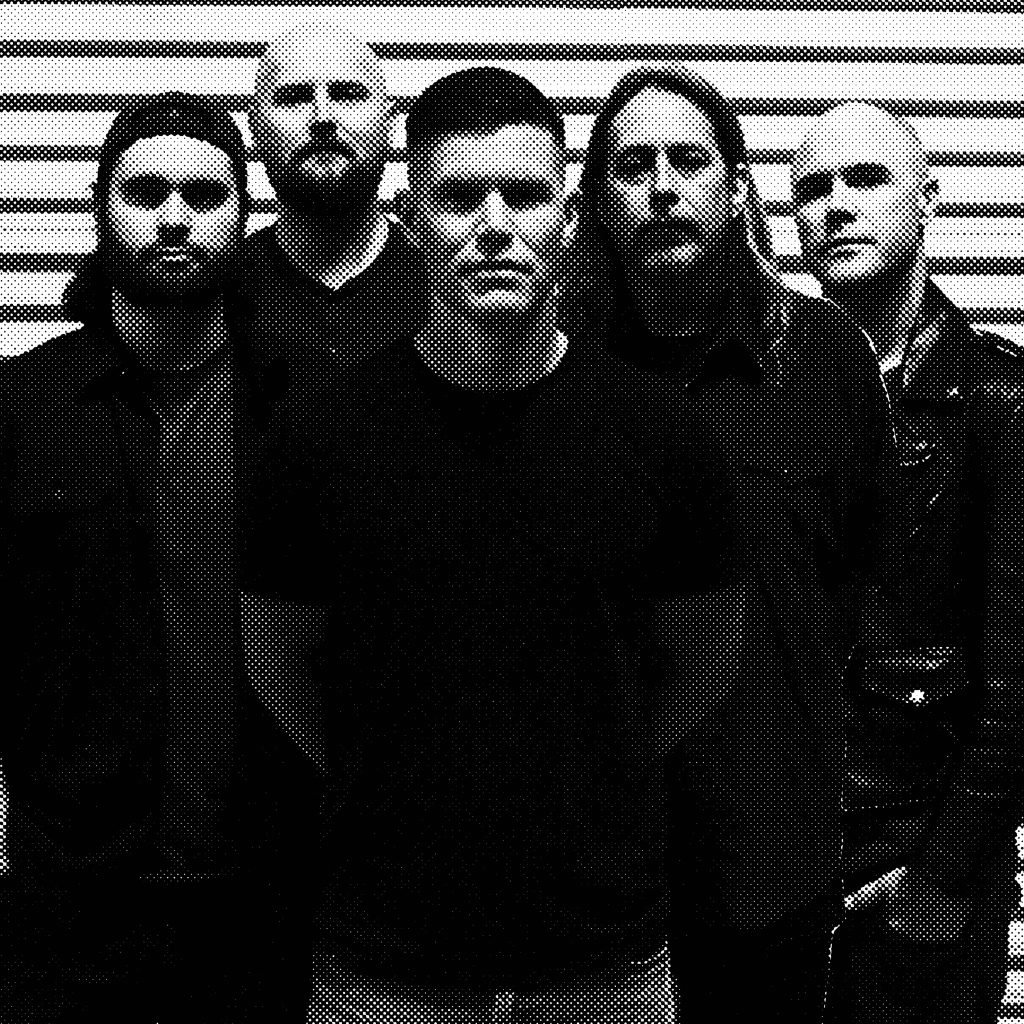 Deviates
South bay punks Deviates have announced plans to release Holding Out, their first new batch of songs in 20 years, on September 17th. 500 limited edition translucent blood red vinyl copies of Holding Out are also available. Vinyl Ships 11/15
The release of the Cameron Webb produced, 7-song album coincides with a run of west coast shows with Pennywise Oct. 7-9 and Nov. 5th.
The first single and music video "Wasted" is now streaming everywhere.
"Wasted" Music Video: https://youtu.be/FnkGtflqzkg
Stream "Wasted" on DSPs: https://smarturl.it/DeviatesHoldingOut
Order Deviates merch and vinyl at: https://merch.deviatesband.com
++++
Twenty years ago, Deviates were considered "the future of punk rock." The South Bay band encapsulated everything that was right about Southern California's late '90s/early 2000s punk scene, and they seemed poised to explode after consecutive summers on the Warped Tour and the success of Time is the Distance, their sophomore effort.
A year later, they weren't even a band anymore.
"At the time, it seemed like being a part of the future of punk rock required devotion to being in a touring band for life, which wasn't really what I think we had intended or what we thought it was gonna be," says lead singer Brian Barbara. "When we started the band in 1994, we didn't think that it would be anything. We were just kids playing the music we listened to, and punk rock was the soundtrack to our lives. By the time it evolved and grew to where we were putting out records, life had changed and we were ready to lay it down, and we didn't know if that would be forever or when we'd pick it back up again."
As it turns out, 2021 would be the year Deviates picked up their instruments again — and now they're back with a renewed fire inside of them.
The band's third album, Holding Out, is a seven-song blast of SoCal punk rock new and old. A combination of recently written tunes alongside tracks created in the early 2000s for Deviates' ill-fated original attempt at a third album, the South Bay punks' latest work fuses every bit of melodic aggression that put the band on the cusp of stardom their first go-around with the more intelligent and mature approach that only decades of life experience can provide.
But while Barbara and the band may look and sound a little different now than they did in their early 20s, they're still fueled by the same rage that fired them up before their 2002 breakup. They're jumping right back into the spotlight this fall with shows featuring the likes of Pennywise and Dead Kennedys, and they're more appreciative than ever of the friends, fans, and overall scene that continued to support them through their multi-decade hiatus.
This time around, they've got the added blessings of no longer being dumb kids and not having stratospheric expectations or external pressures on the band. As full-grown adults with other careers and families, Deviates is only reuniting because they want to — both for themselves and for everyone who's been waiting for this moment. It's a level of freedom the band never knew in their first run, and it has them more excited to perform and create than ever before. Much like how punk rock has continued to persist and reach generation after generation of disgruntled youths regardless of what's popular on the radio, the group carries a renewed passion for both the music and the people around them — regardless of if they're old fans or ones that discovered them in the interim.
"Twenty years later, you think you'll never do it again, but I honestly never stopped writing and never stopped documenting music — and it always ended up going back to punk rock," Barbara says. "I was 16 when we started this and I'm 42 now, but there's always been this common thread for Deviates, which is that we've always been representative of the crowd that we play in front of. Twenty years later the heart behind this hasn't changed."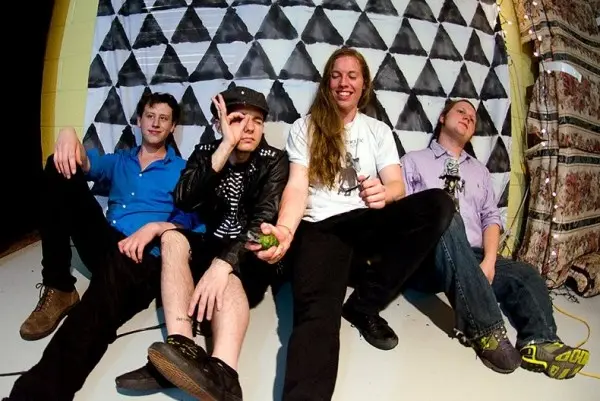 Crazy and The Brains
New album 'Where The Juice Drips' out now. Recorded in Asbury Park, NJ with Pete Steinkopf of The Bouncing Souls.
C&TB has performed in the US, Canada & Europe. Highlights include Punk Rock Bowling as well as tours with Leftöver Crack, Negative Approach, Days N Daze and The Bouncing Souls.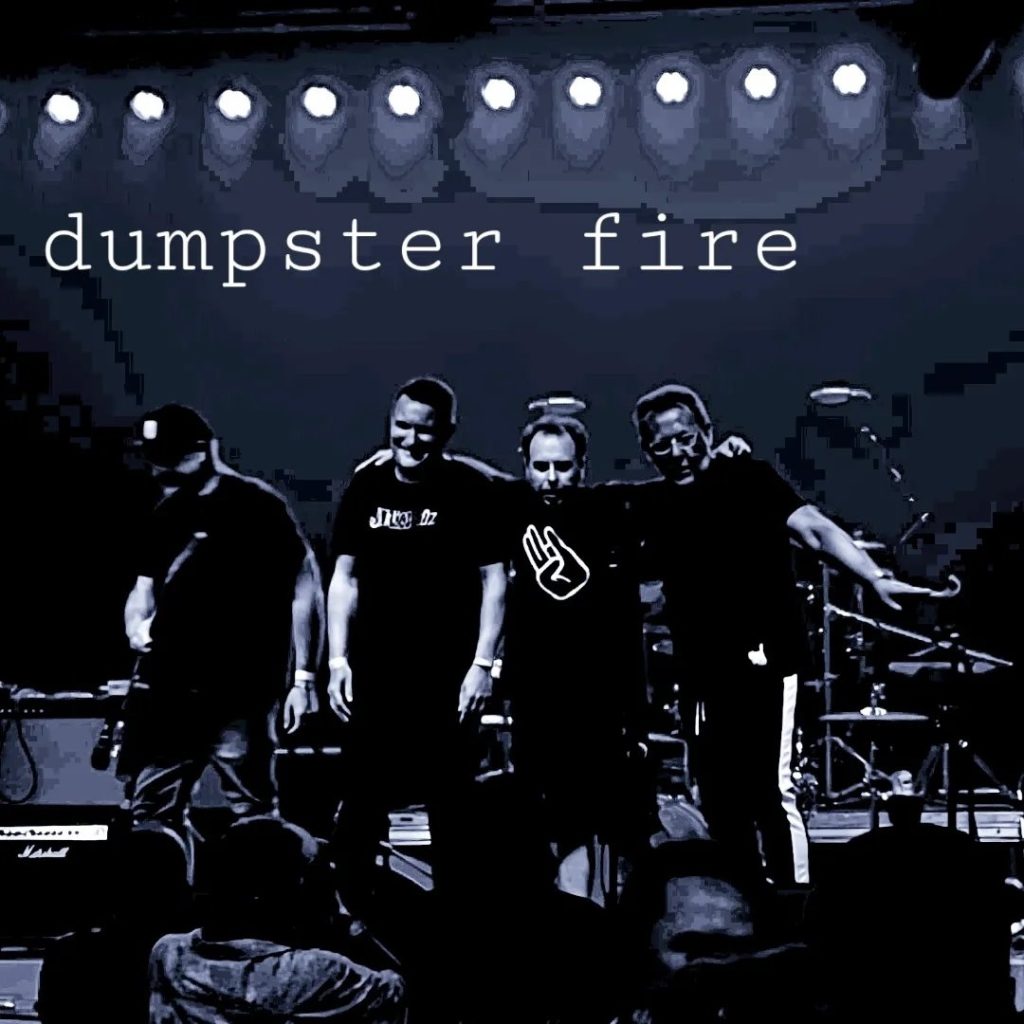 Dumpster Fire
An eclectic collaboration of seasoned local musicians decided to come together and produce what we can only describe as "Punk Rock". We are having a blast, and wanted to share.