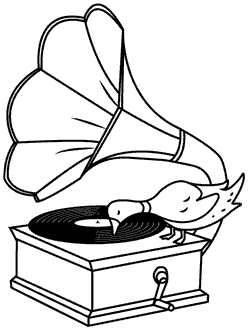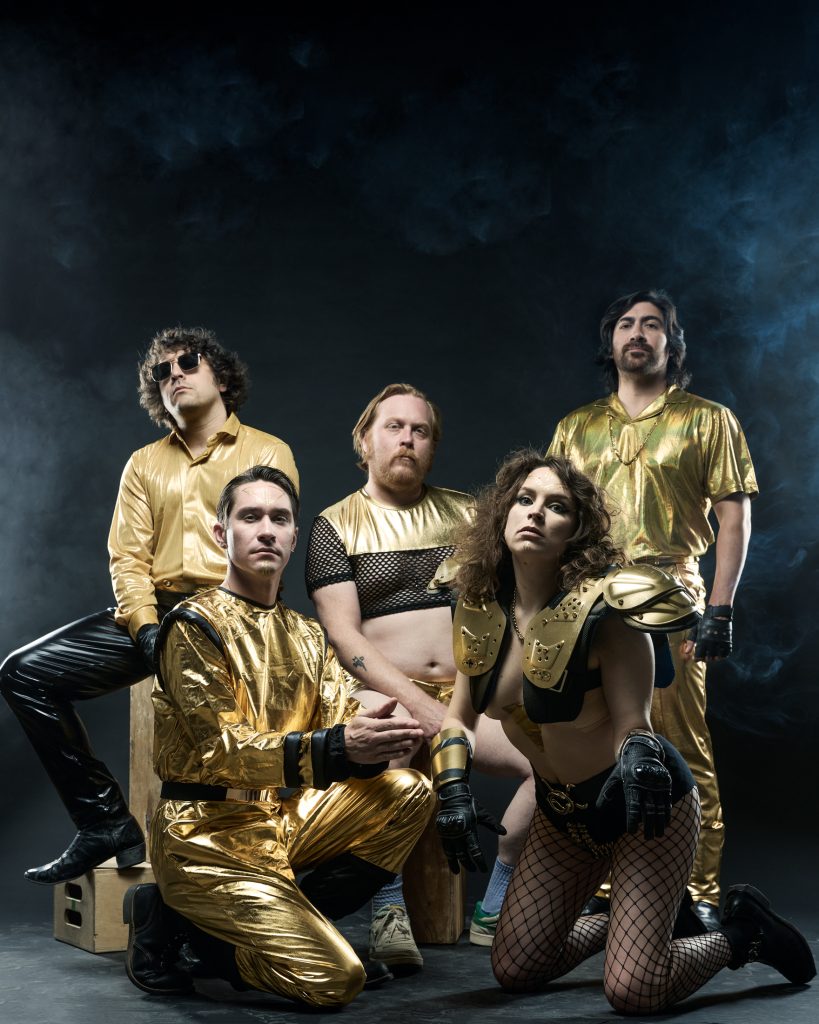 Austin's raucous, hook-driven outfit A Giant Dog bring barroom grit to their brand of no-nonsense indie rock. Debuting in 2010 with House, they soon caught the attention of Britt Daniel and a deal with Merge followed a few years later. Their debut for the label, Pile, arrived in 2016.
Formed in 2008 by Sabrina Ellis (vocals), Andrew Cashen (vocals, guitar), and Orville Neeley (drums), they had all previously played together during their high school years in Houston. They recruited new pals Andy Bauer (guitar) and Graham Low (bass) and began playing their boozy mix of glam, garage, and punk around Texas' capital, first releasing the House EP in 2010, followed two years later by their debut album, Fight. They made an impression on fellow Austinite and Spoon frontman Britt Daniel, who took them out on the road for a national tour in 2012. Following 2013's self-released Bone LP, A Giant Dog signed a deal with esteemed indie Merge. Working with Spoon producer Mike McCarthy, they recorded their Merge debut, Pile, which was released in the spring of 2016. Wasting little time, A Giant Dog returned a year later with their fourth album, Toy. For their next set, they went a decidedly different route and covered Arcade Fire's Neon Bible in its entirety for Merge. After considering Prince's Purple Rain and Queen's Sheer Heart Attack, the band chose Neon Bible because they felt the original album's themes of political and social angst were pertinent to the U.S. in 2019. ~ Timothy Monger, Rovi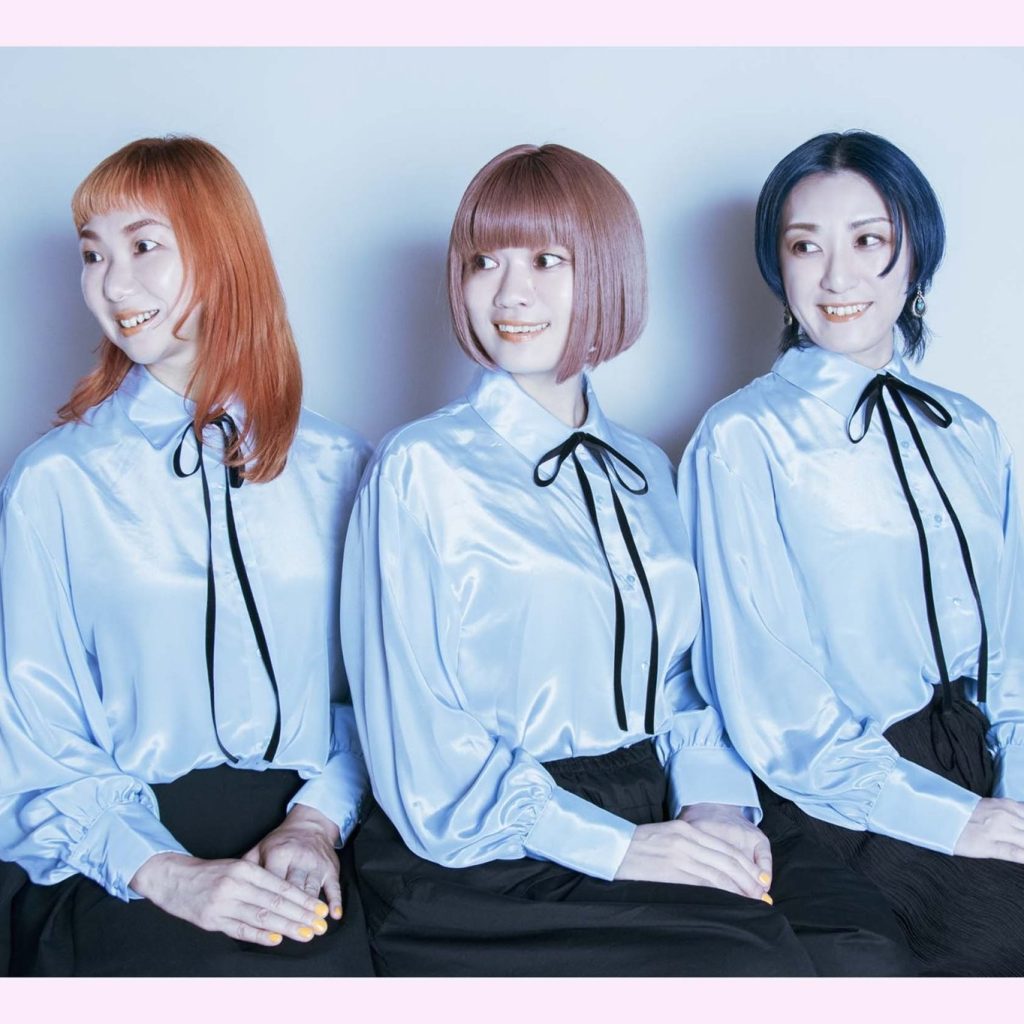 TsuShiMaMiRe
TsuShiMaMiRe are a legendary Japanese rock trio formed in 1999 featuring Mari (vocals, guitar), Yayoi (bass, bv), and Maiko (drums, bv). These girls have captivated audiences around the world for over 23 years, spanning thousands of live performances, 15 US tours, and 20 full length releases. Among many other achievements, their music has been featured on TV, film, animation, and video games. TsuShiMaMiRe's musical style ranges from hardcore noise to introspective indie rock, with traces of heavy funk disco and pop sentimentality. Mari's quirky lyrics question social conventions and the anxieties of everyday life, rebellion, and love. Her vocals excel in melodic expressivity, ranging from child-like wonder to tragic despair. Yayoi's groove is like that of a vengeful banshee in the throes of passion, suddenly pivoting from the stoic determination of a samurai in battle to the elegance and light-heartedness of a Japanese house cat. Meanwhile drummer Maiko locks down a constant punk backdrop, rallying the front pair but keeping them from toppling over the edge into insanity. The ferocity of these three warrior princesses culminates in a live show that is simultaneously upliftingly theatrical and brutally honest. TsuShiMaMiRe are certain to delight heavy rock fans and all lovers of Japanese indie subculture!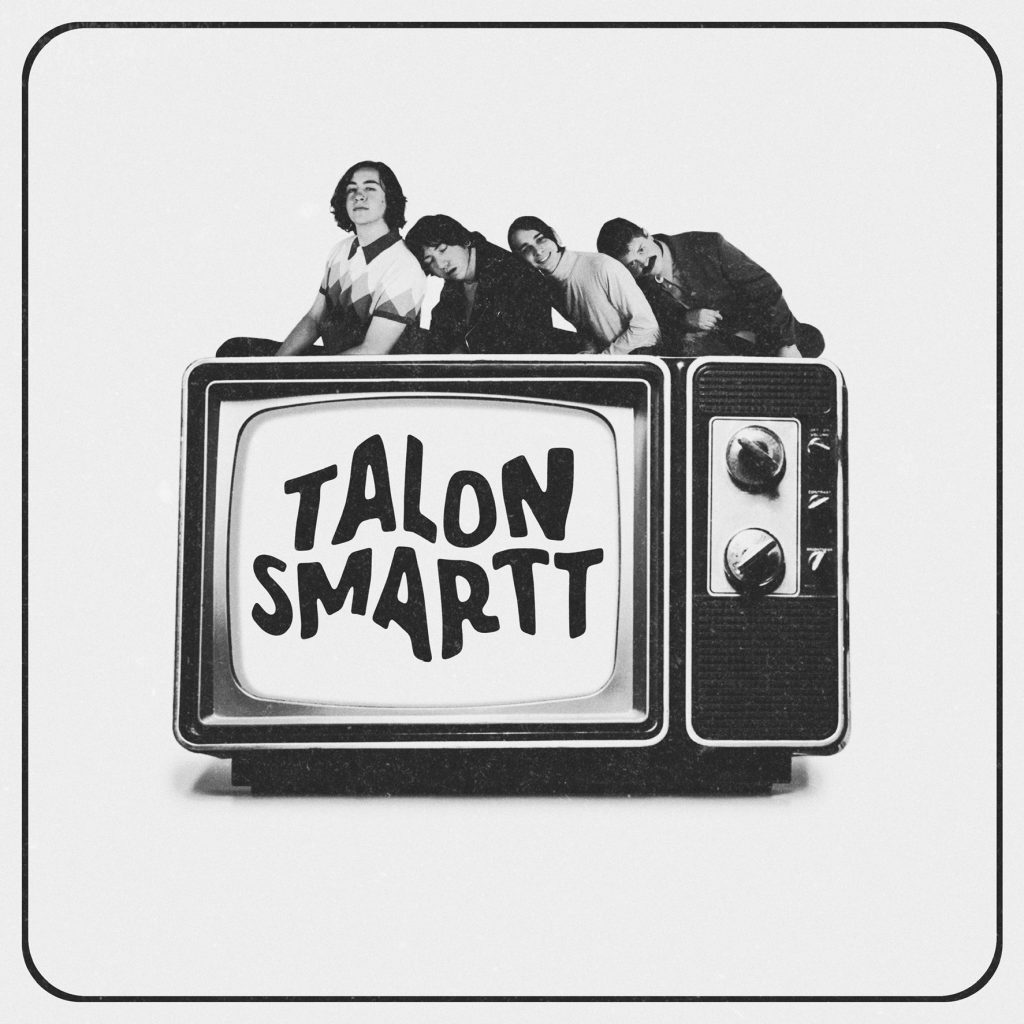 Talon Smartt
Flashy & Trashy Rock 'n' Roll brought to you by Bennett Huhn, Gabe Perez, Nick Learned, & Talon Smartt.