For $2,000 you become a Duck Club Frequent Flyer and gain access to every Duck Club show, festival passes, plus lots of other perks and surprises throughout the year — an $8,000+ value!
Spread your wings and fly through the variety of shows that Duck Club brings to the Treasure Valley. Expand your horizons, pop into something new, and feel that Treefort spirit of discovery year-round. The Frequent Flyer Pass also provides the chance to hit multiple shows in a night – no more playing favorites when there are two or more shows. Support independent live music in the Treasure Valley, and live every month like it's Treefort!

With the Duck Club Frequent Flyer Pass, the sky's the limit.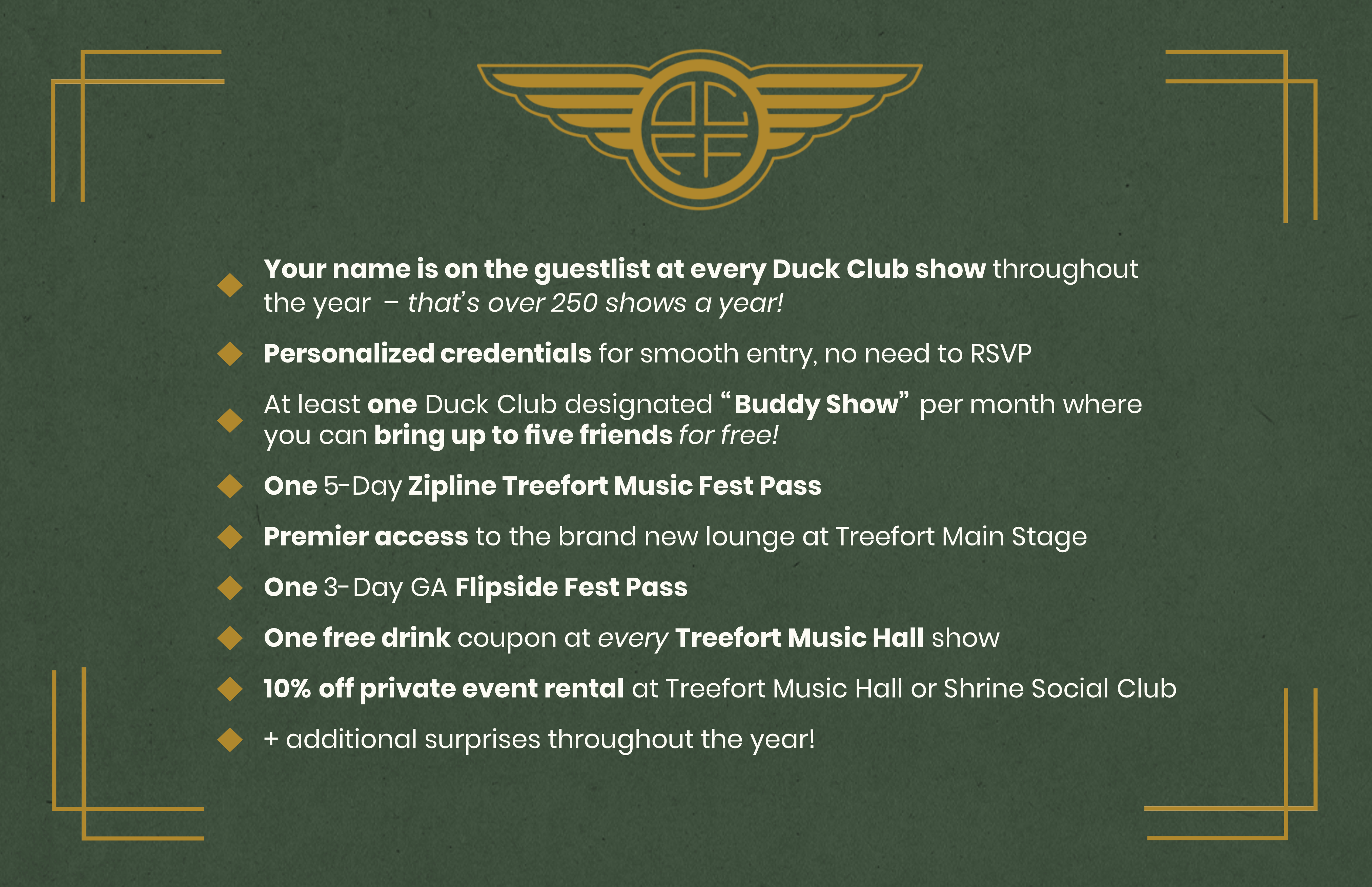 The Duck Club Frequent Flyer Pass is a must for the local music-loving, forever Treefortin', Duck Club show-goin' superfan. You are the cream of the crop…or should we say flock? You are our extra special, wink-and-a-nod pals, and some Very Important People. You're our Frequent Flyers. We can't wait to see you at every show!
Only 50 Frequent Flyer Passes are available for purchase by invitation only. Some restriction may apply, please see FAQs below or email info@theduckclub.com with any questions. The Duck Club Frequent Flyer Pass is valid from September 1, 2023 to August 31, 2024. Dates are subject to change, but will be valid for at least 12 months. Discount codes do not apply. Price does not include applicable taxes and fees. No refunds available after start date. Offer valid for those who are 21+ only.