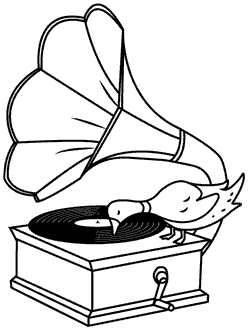 Flipside Test
September 22-24, 2023
A Neighborhood Music + Art Festival in Garden City
Flipside Fest is a three-day music and art festival in Garden City, Idaho. This rockin' all-ages, outdoor, multi-venue festival featuring 80ish local and touring bands across all genres, murals by local artists and immersive on-foot exploration of the Surel Mitchell Live-Work-Create District in Garden City.
Headliners for the second ever Flipside Fest in Garden City include THE WALKMEN, fronted by Hamilton Leithauser — the band finally reunited earlier this year and we couldn't be more stoked for them to perform at the second year of the festival (fun fact they also played ten years ago at Treefort's second festival year)! Joining them on the lineup are the illustrious L.A.-based rockers THE REGRETTES, who performed on Good Morning America, Jimmy Kimmel Live!, and Conan, plus electronic artist-producer and Vaporwave legend GEORGE CLANTON, and Australian psych-surf-farm rockers BABE RAINBOW from all the way down under (Byron Bay, Australia). Plus, Japanese indie quartet CHAI and dance pop siblings FROST CHILDREN (NY) are popping in with their infectiously high-energy beats! New additions to the lineup include the immortal electronic trio MAGIC SWORD (Seas of Oblivion), and badass psych rock rager outfit SPOON BENDERS (Portland, OR) along with the dreamy, sway worthy, and Boise faves THE SHIVAS (Portland, OR).
Late Night Afterparties (21+) will take place after the outdoor shows end on Friday & Saturday nights and include a dance parties at The VAC with DE LUX (DJ Set), warehousey dance vibes with OROGRAPHIC and NANCYBOY, and fresh sounds from CDIGI & FRIENDS. PLUS! Check out the all ages, 100% Electronica Afterparty Friday night at Realms Arcade, featuring DJ SETS from ESPRIT, FROST CHILDREN, DEATHS DYNAMIC SHROUD, and more! Tickets can be purchased here. PLUSPLUS!! Drag Performances over at Somewhere Bar by COCO FREEO, ERYKA KNOWLES, CYRAPHINA, FRANK SIRACHA and many more!
Venues this year include Main Stage (in VAC parking lot), The VAC, Barbarian Brewing, Somewhere Bar, Coiled Wines, Roots Zero Waste Market & Vervain Collective, Spaceport, Wepa Cafe, The Drop, Push & Pour, Surel's Place, and Sandbar.
PLAN YOUR MOVES — THE FLIPSIDE SCHEDULE IS OUT NOW!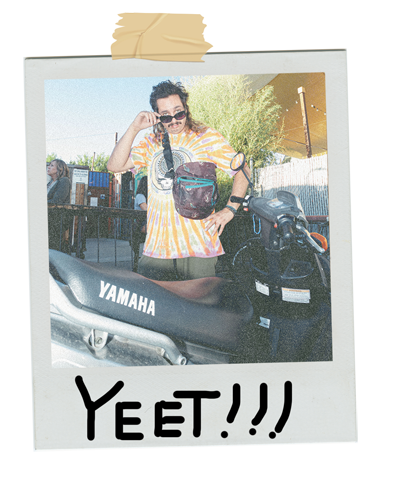 Passes & Tickets
$69 EARLY BIRD —
SOLD OUT
Exclusive to Duck Club Email Subscribers
$89 GENERAL ADMISSION — ALL THREE DAYS!
Available beginning May 1st at 10AM MT until September 1st
$99 GENERAL ADMISSION — ALL THREE DAYS!
Available beginning September 1st
LATE NIGHT AFTERPARTIES ARE INCLUDED IN THE 3-DAY + SINGLE DAY PASSES.
SINGLE TICKETS MAY BE AVAILABLE AT THE DOOR FOR $15
Brought To You By