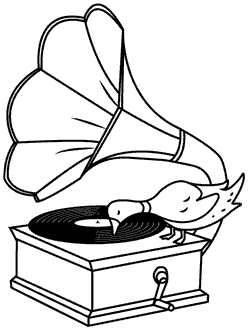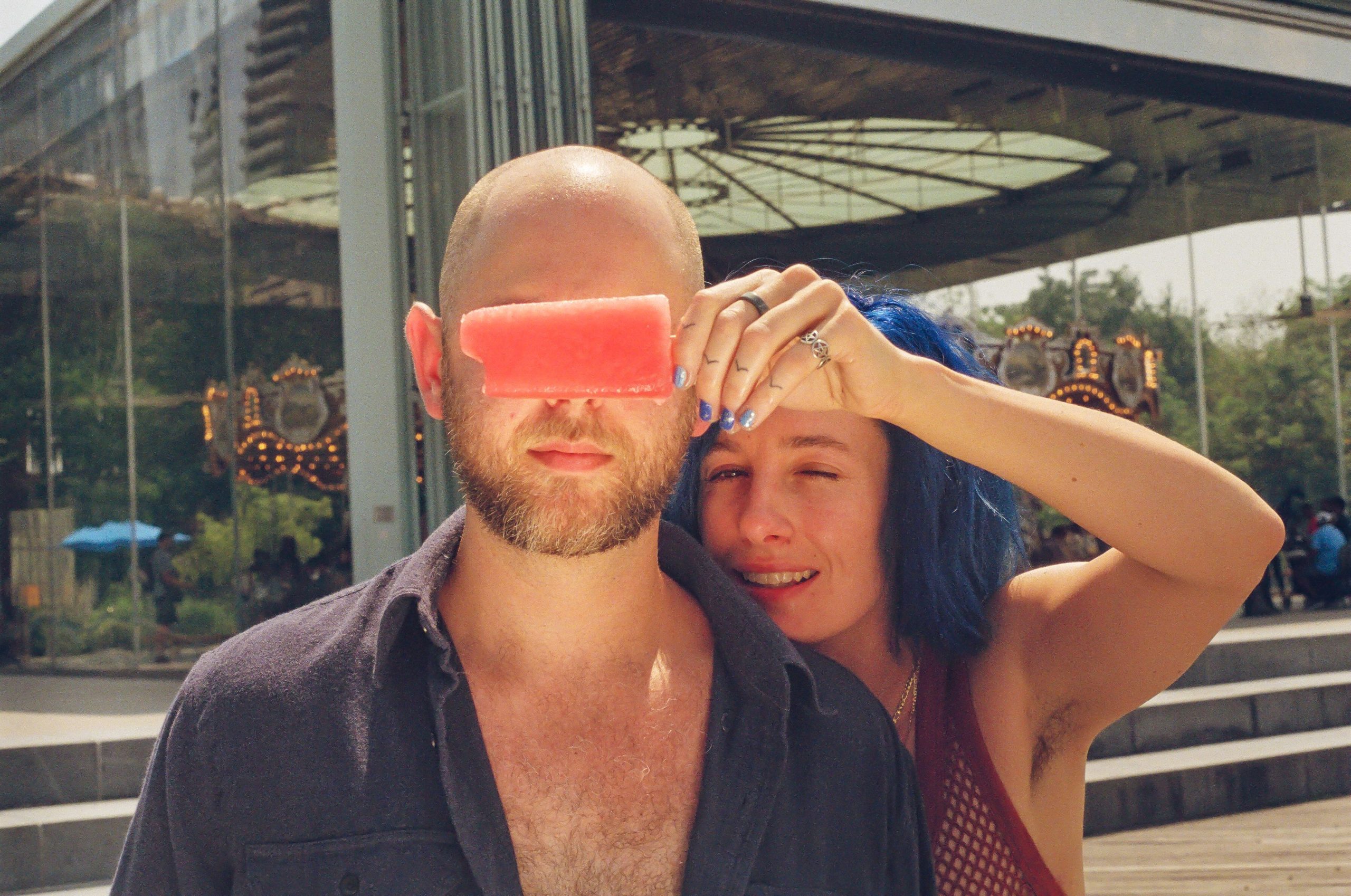 There's cover songs, and then there's the many ways Leah Wellbaum and Will Gorin have flipped their favorite tracks over the past 15 years. Not just with their longtime band Slothrust either. The Sarah Lawrence grads first bonded over the blues, a way to apply the progressive lesson plans of teachers like Mike Longo — a pianist who played with such jazz pioneers as Dizzy Gillespie and Lee Konitz — to fearless riffs and rhythms that feel like total rewrites.
Gorin is quick to credit Longo's "Three I's" lesson — imitation, incubation, and innovation — in particular. The main takeaway? That the best music comes from building upon other people's ideas, rather than simply replicating or revisiting them.
The clearest example of this would be the Slothrust record Show Me How You Want It to Be, a cover song compilation that dropped sand-blasted renditions of The Turtles ("Happy Together") and Marcy's Playground ("Sex and Candy") alongside spare takes on Al Green ("Let's Stay Together") and Sam Cooke ("Cupid").
Heading even further out into left field is the new EP I Promise, a wild ride that includes a raw performance of "Somewhere Over the Rainbow" and not one but four different recordings of the slo-mo smash "Pony." The latter takes its cues from Ginuwine's cassingle, which split its sides between a vibrant album version, drawn-out director's cut, Timbaland's iconic beat, and Ginuwine's carnal a cappella.
Slothrust takes the track down two distinct paths built around the original's three powerhouse chords and effervescent low end. One swings like a lithe slice of sludgy rock 'n' roll, and the other dives straight off the deep end for 10 extra minutes, playing to the pair's strengths as well-rounded mind readers.
"It's always fun to leave space in the music where improvisation is possible," explains Wellbaum, "and that is part of what is so exciting to us about the extended version of 'Pony'; it's entirely improvised, and we only did one performance of it in the studio."
"One of my all-time favorite quotes is from composer Claude Debussy," adds Gorin. "I first discovered it in Miles Davis' biography, when he said 'music is the space between the notes.' I approach my playing with that kind of energy, with an emphasis on filling negative space with symmetrical or asymmetrical patterns."
The same can be said for the two snappy, tightly wound tracks that also landed on I Promise, "Maybe Maybe" and "Magic Glow." Written by Wellbaum while she was living in Florida last year and ending a "really long and beautifully dramatic relationship," the songs are both poetic and poppy, working in hummable nods to liminal spaces, ceremonial magic, and eco-sexuality alongside a slick rhythm section (featuring Gorin on drums and bass for the first time) and Welbaum's manic guitar melodies.   
"The two originals on this EP are good examples of songs that wrote themselves," says Wellbaum. "I decided that I wanted to do guitar-driven, dynamic rock songs and I wrote these two as a pair, which happens to me a lot."
Another recent example of songs that seemed to finish each other's sentences — sonically and lyrically — would be "Courtesy" and "Waiting" from Slothrust's last record, 2021's Parallel Timeline LP. All of this synchronicity makes perfect sense, of course. After all, Slothrust's breakthrough album (Of Course You Do) is about to celebrate its tenth anniversary, and the band's core duo have connected on a kismet level ever since those early days.
"Will and I have been playing different genres of music in different configurations together for almost 15 years now and that is a big part of our lock," says Wellbaum. "We know how to work with each other in a variety of different settings and how to communicate outside of what we do specifically. That offers us tremendous freedom."
"I feel like we have developed our own unique sound to the point where we can ask ourselves 'what would Slothrust do?'" adds` Gorin. "The paradox being that if Slothrust knew what Slothrust would do, Slothrust would do the opposite."
UPCOMING SHOWS