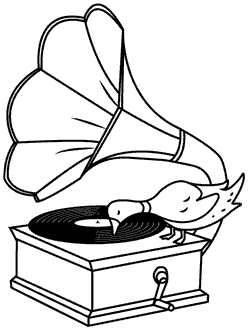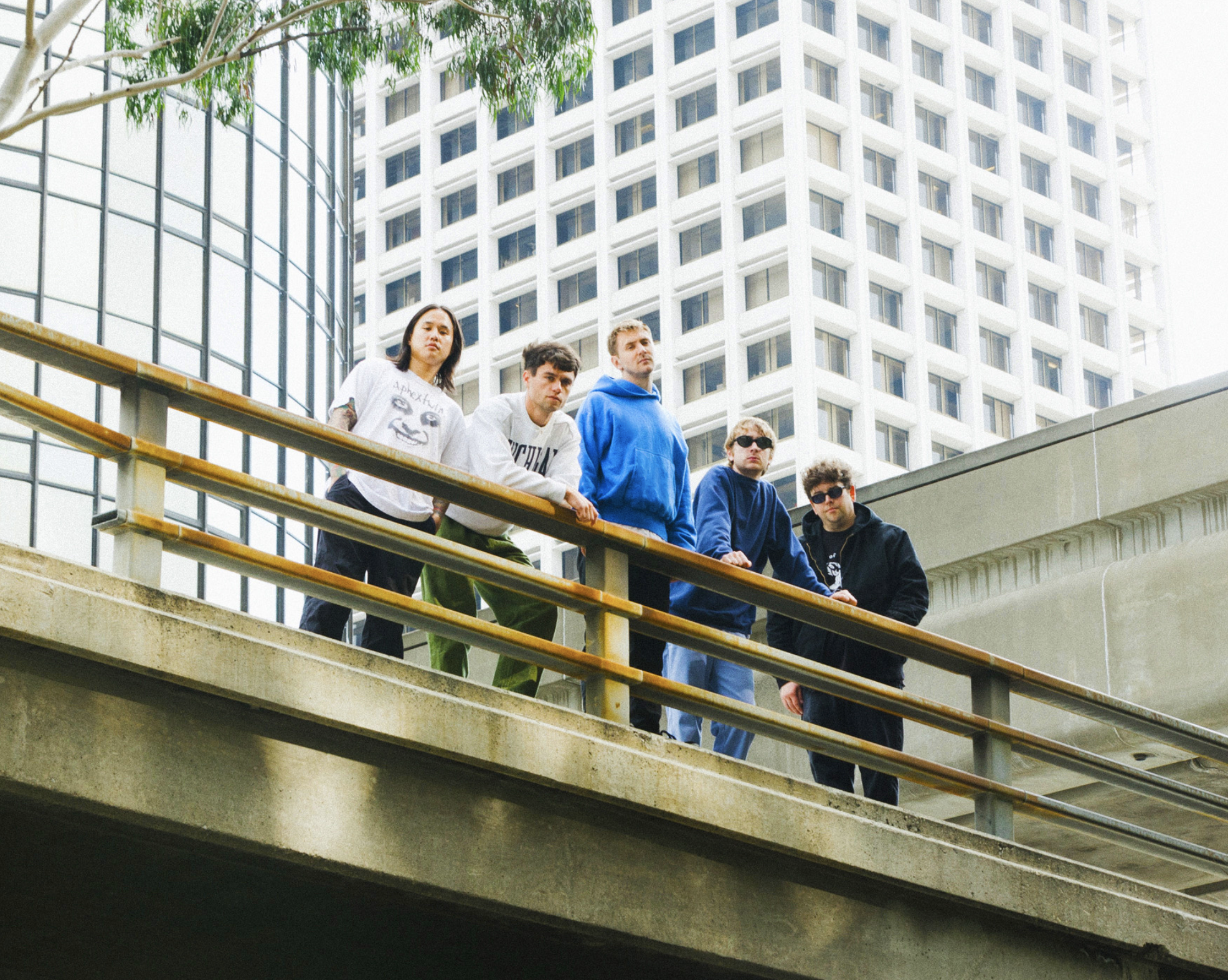 Militarie Gun can't be stopped. In just two short years since their inception, the Los Angeles-based group have been turning heads with a menacing-yet-melodic sound that's impossible to ignore and a creative drive that borders on obsession.
Formed in 2020, Militarie Gun is defined by the musical restlessness of vocalist/mastermind lan Shelton. "I've always been the kind of person who's very compelled to do things," he explains. "Everything suddenly becomes urgent, and that's how I feel about songwriting it's just something I have to do when the inspiration comes." The band-whose lineup has expanded to include guitarists Nick Cogan and William Acuña, drummer Vince Nguyen, and bassist Max Epstein-draw on a wide range of influences to make something that sounds combative yet accessible, and undeniably their own. There's the unhinged guitarwork of Born Against, the propulsive cadences of hip hop, the up-front bass of Fugazi-and most importantly, the hooks. Militarie Gun's songs are instantly memorable, employing a melodic sensibility that's just as informed by the work of Robert Pollard and Paul McCartney as it is by Black Flag.
All Roads Lead To The Gun (Deluxe) marks the culimation of the group's first two years but the 12 songs make it clear that Militarie Gun's caustic-yet-catchy sound can't be easily contained within just hardcore or pop songwriting. This is an ever-evolving band can go in any direction they might want-and Militarie Gun are just getting started.