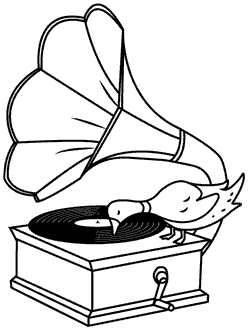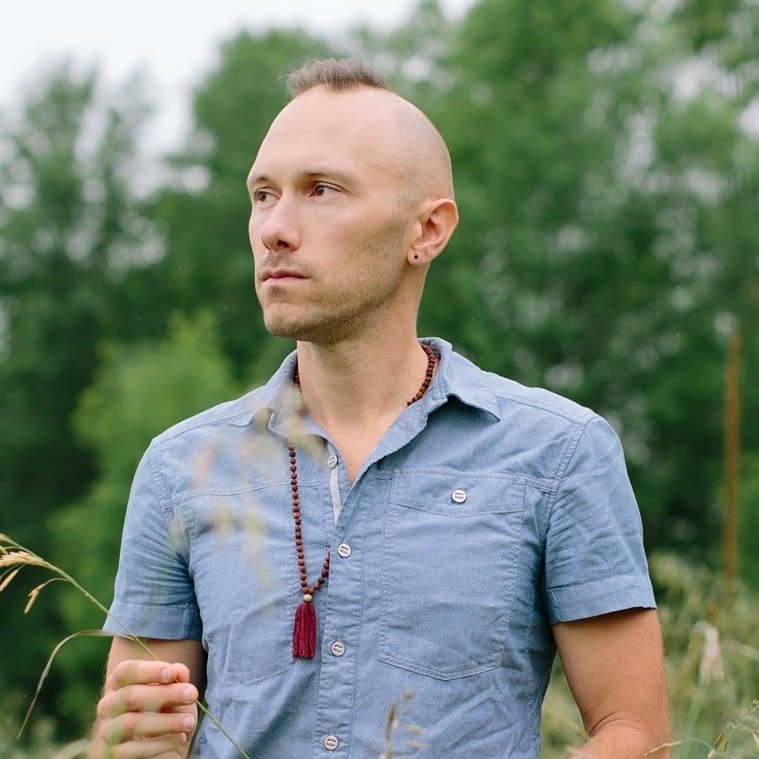 "East Forest is tied to both nature and to everyday urban life, giving it the qualities of a sort of ethereal and mystical modern-day fairytale. It's just blissful." (NPR)
East Forest is a unique bird in the Wild West aviary of electronic-chamber music, bridging the digital and natural realms. While his electro-acoustic ambient 'soulgaze' can be contextualized along with Aphex Twin, Philip Glass and Sigur Ros, the fundamental mission of his project is to create sonic architecture for listeners to explore their inner space. As a leader in the field of wellness, he offers a spiritual yet non-religious pathway aimed squarely at the challenges of our contemporary lives. It is a process of opening doorways through myriad offerings, including his music, talks, podcast, and retreats. East Forest invites patience. Patience, while typically thought of as kryptonite in the instant gratification, hyper-speed world of music and modern life, might just be the medicine we need. Nature indelibly made a huge impression on East Forest, who grew up in the Pacific Northwest. Making his way to NYC, he discovered indigenous traditions and their relationship to both sound and ceremony. Eventually he started leading underground shamanic ceremonies across the country as he began curating his own source recordings from sound meditations and therapeutic psychoactive psilocybin-mushroom ceremonies. Playing in the shadows allowed the patient sound of East Forest to emerge: an emotional and spacious lexicon born out of a practical need to play solo for six hours, and a goal of developing a protocol and musical landscape to guide a room of listeners in deep psychedelic meditation. "Full of rich bass, introspective soundscapes, the biophany of nature, and live instrumentation ranging from a wooden flute to a mylodica, East Forest doesn't just create sound, he creates narrative." (Huffington Post) Word organically spread as a devoted community shared his early albums, leading to glowing nods of approval from the likes of NPR and Wired. He completed multiple tours across the U.S. and Europe and shared his mission on the stage of TEDx while performing in a wide range of settings, from SXSW and Summit, to Grace Cathedral and the Esalen Institute. As his diverse catalogue emerged (22 releases total), the music evolved from extended, ambient soundscapes to more concise, structured material occasionally with vocals. "I've always been inspired by the natural world and the psychedelic experience as curative tools" East Forest asserts, which he has often implemented in his live recording process. "I prefer to operate where my intuitive musical mind can speak and something larger can come through."
"The music is a beautiful wash of violin drones, piano and wordless vocals." (Paste) As a teacher and facilitator, East Forest has trail-blazed a path in the wellness movement building connections between the digital and natural worlds. As a leader in the burgeoning field of "organic tech", he regularly cross pollinates his work to bring together the intersection between technology, nature and the human experience — with a brain-body approach aimed towards non-religious yet deeply spiritual personal development; a methodology grounded as much in science as in ritual and ceremony. His collaborations include Google and John Hopkins neuroaesthetics program, Consciousness Hacking, Science And Nonduality (SAND), in addition to his weekly podcast series that offers discussions with thought leaders alongside musically guided original meditations. As a consistent pillar of his public offerings, East Forest offers in person retreats for deeper immersive experiences both at the Esalen Institute where he is a faculty member as well as in his adopted home of the high desert in Southern Utah. His albums and collaborations have three times charted #1 on iTunes as well as several Billboard top ten releases.
In the summer of 2018, East Forest was invited to Maui to record new teachings from the acclaimed spiritual teacher Ram Dass. After capturing his words of wisdom, East Forest returned to the studio to compose the soundtrack to carefully support each songs' subject. Covering topics such as dark thoughts, nature, technology and much more, these songs are full of timely inspiration. The album was released released on August 9, 2019. Trevor Hall, Stic of Dead Prez, Laura Bird of The Mynabirds, and Grammy nominated artist Krishna Das all make guest appearances on the 14-track album, with reworks by Hammock, Christopher Willits, Laraaji, The Album Leaf, Nick Mulvey, Slow Meadow, and Peter Broderick among others.
"Immersive and vivid" (Wired) 2019 also saw the release of East Forest's first long-form album, "Music For Mushrooms: A Soundtrack For The Psychedelic Practitioner" (May 2019), a remarkable 5-hour, fully connected experience designed to act as a 'digital shaman' to musically guide the psilocybin (the active ingredient in psychoactive mushrooms) experience. The album reached #1 on the iTunes charts after it's release (iTunes May, 2019). With ten years in development through active research of his own, East Forest offers an unprecedented musical tool to help guide and support the new emerging field of psychedelic therapy, for which music plays a central and fundamental role. Most recently the FDA has fast-tracked psilocybin by recognizing it as a "breakthrough therapy," and early applications include powerful and lasting treatments for PTSD, depression, anxiety, addiction and likely much more. The "Music For Mushrooms" album is a benchmark experience, serving as a primary tool in this emerging field of research. Read East Forest's Op-ed on the mushroom project in Flood Magazine.
He has a B.A. from Vassar College and an M.F.A. from the IATT at Harvard University/Moscow Art Theater. He teaches regularly both privately and on online.
"It's a very cool mix." (Brooklyn Vegan)