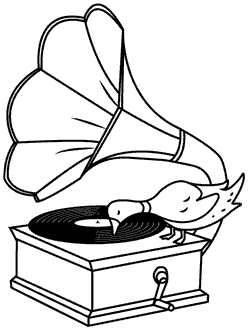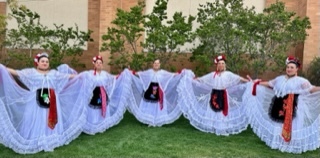 Ballet Folklorico Mexico Lindo was established in 2003, and is a community based Mexican folk-dance company from Southwest Idaho. The dancers learn and perform traditional Mexican dances from the various (states) regions of Mexico. They perform in and around the Treasure Valley and beyond. Their performances include public, private, civic and commercial events. They've performed in California, Oregon, Washington, Utah and Idaho.
Noteworthy performances include LatinX authors Reyna Grande and Sandra Cisneros, for Idaho Governor C.L "Butch" and Mrs. Otter, the Mexican Consulate of Boise, the Four Rivers Cultural Center in Oregon, the Northwest Folklife Festival in Seattle, the Children's Home Society, the Oppenheimer Foundation, the Wassmuth Center for Human Rights, the Civil Rights Symposium in Twin Falls, the Boise Festival of Trees, the Hispanic Heritage Festival in Twin Falls, Idaho, the Ford Idaho Center, the Utah State Fair, and Hewlett Packard Headquarters to name a few. They've also made television and radio performances as well and have been featured in print publications and social media. 
In 2013 Ballet Folklorico Mexico Lindo was featured as the opening act for the professional touring Folklorico group, "Ballet Folklorico Quetzalli de Veracruz" from Xalapa, Veracruz at The College of Idaho in and for the Irish touring group "The Young Irelanders" in March of 2017. In 2019 Ballet Folklorico Mexico Lindo hosted a festival and performance for recording artists The Villalobos Brothers who traveled to Idaho from Veracruz to perform at Jewett Auditorium at The College of Idaho for the Mexican holiday of Dia de los Muertos.
Noteworthy collaborations include Irish Dance Idaho, Ballet Idaho, Boise Pride, Mariachi Sol de Acapulco, Mariachi Tleyotltzin, Mariachi de mi Tierra, Mariachi Alma de Mexico, Brigham Young University International Folk Dance Ensemble, Brigham Young University's "Living Legends", Tejano Outlaw, and the Boise Philharmonic to name a few.
Educational outreach is a favorite of Monique's; teaching is her passion! Ballet Folklorico Mexico Lindo has hosted and participated in numerous outreach opportunities in and around the valley and for both public and private schools and organizations.  
New dancers are always welcome, and Monique is of the opinion that yes, absolutely everyone can dance! For questions or class information, please contact director Monique at 208-353-0966.